Sunday, January 10, 2021 19:00 PM (GMT + 7)
The short videos about food on TikTok bring amazing entertainment value to the viewers.
From coffee sponges, lemongrass chicken feet to dragon fruit bread, "eating" is probably the keyword that covers social networks in 2020. This is an open topic, provoking many creative ideas without requiring too much effort. In the kitchen of many families, culinary content videos were born.
More than the purpose of "review", the short videos about food on TikTok have brought amazing entertainment values ​​to the viewers. Looking back on a special year 2020, TikTok has just released the Year On TikTok summary to Celebrate creators, community campaigns, and meaningful content.
Food videos with up to million views on TikTok.
Top 10 TikTok accounts on the most popular culinary theme in 2020:

1. Phuong Min_ @ phuongmin: 2.6 million followers;

2. YSau TV_ @ sautivi5: 1.4 million followers;

3. Man Hoang Cao_ @ mnanhoangcao: 1.3 million followers;

4. Hoang Lam [email protected]: 791,800 followers;

5. Khanh Soda_ @ khanhsoda: 648,300 followers;

6. Sunny (Curly Ly) _ @ sunny.mai93: 481,500 followers;

7. Saigon Sweeping_ @ Canquetsaigon: 471,300 followers;

8. Nguyen Ho Tra My_ @ myumminess: 440,000 followers;

9. Smoke Lam PM_ @ khoilamchieu: 417,6000 followers;

10. Want to Eat Ngon_ @ muonanngon: 359,100 followers.
The Lunar New Year hitting the lane will be an ideal time for the creative community to continue transforming unique content. In particular, cuisine is expected to be crowned with many interfering trends between traditional and modern values. In addition to finding entertaining values, through the culinary content on TikTok, users also find many great cooking tips, in addition to a wealth of inspirational knowledge about Vietnamese cuisine.
Source: http: //danviet.vn/10-tai-khoan-am-thuc-tren-tiktok-de-khien-nguoi-xem-bung-soi-sung-suc-50202110 …Source: http://danviet.vn/10-tai-khoan-am-thuc-tren-tiktok-de-khien-nguoi-xem-bung-soi-sung-suc-50202110118596198.htm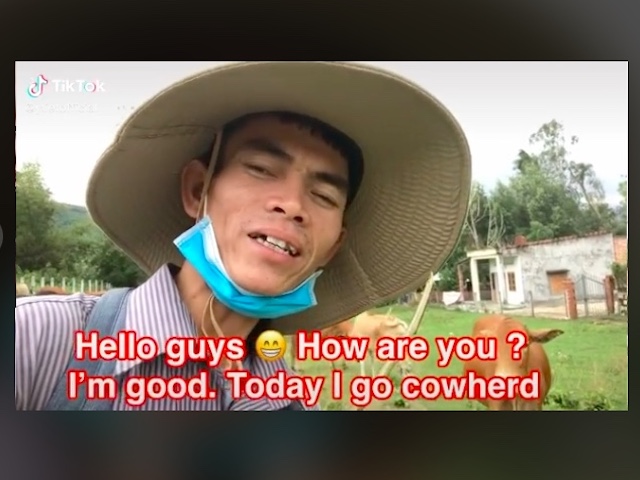 This guy became famous overnight after posting a cowherd video and said, "I wish you …
.