Friday, October 22, 2021 15:05 PM (GMT+7)
Klim Shipenko, the 38-year-old director who has safely returned to Earth after 12 challenging days of filming in shared space, Russian cinema is ready to conquer space.
Members of the Russian Space Agency help actress Yulia Peresild out of the capsule shortly after the Russian Soyuz MS-18 spacecraft landed on Earth.
The Russian film crew arrived at the International Space Station (ISS) earlier this month to film scenes for "The Challenge" – the first film to be shot in space.
After 12 days of filming at the ISS, actress Yulia Peresild, 37 years old, and director Klim Shipenko, 38 years old have returned to Earth safely and revealed to the public for the first time about interesting experiences during the filming trip. their "one-of-a-kind".
According to director Shipenko, when filming in space, they encountered many challenges, including props in the film floating around.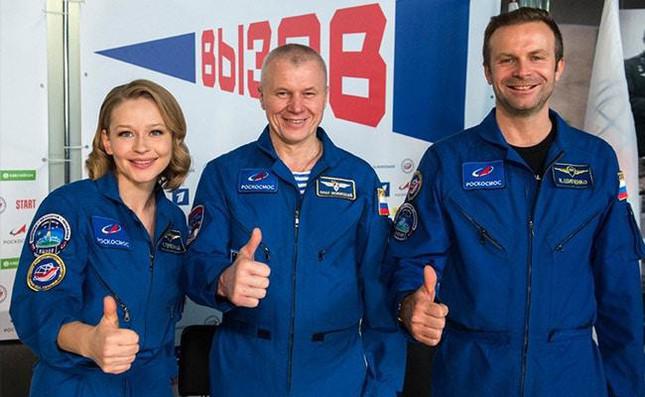 Russian cosmonaut Oleg Novitskiy (centre), actress Yulia Peresild (left) and film director Klim Shipenko take a commemorative photo after the Russian Soyuz MS-18 spacecraft landed and brought them back to Earth safely. whole. AP photo.
The crew had to use Velcro to keep the objects in place.
Although filming in space was extremely difficult and arduous, the Russian crew still said that they were happy with the result and had "captured everything we planned to shoot".
Director Shipenko told reporters that filming was a "huge challenge" and that they had to constantly adapt.
Director Shipenko and actress Peresild are currently at the Yuri Gagarin Cosmonaut Training Center outside Moscow to learn how to readjust to life on Earth and learn to walk again.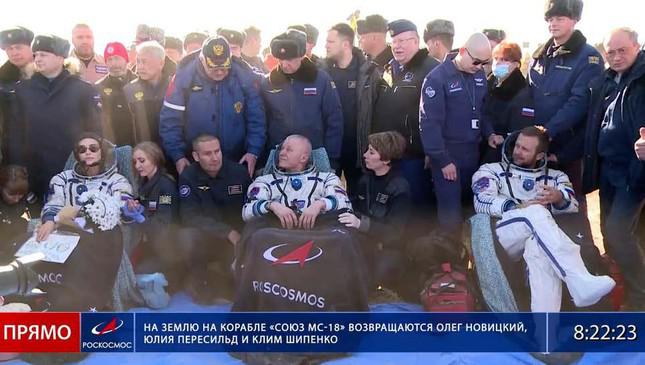 The Russian crew returned safely to Earth on Sunday. AP photo.
The 38-year-old director insists that Russian cinema is ready to conquer space with the first film to be shot in orbit in an attempt to beat America's Hollywood cinema.
"Cinema is looking for new forms of experimentation. The universe is also ready to welcome different experimentalists," shared the director of the movie Challenge.
Shipenko also said that his time filming on the ISS was filled with interesting discoveries and emphasized that he will never be able to film on Earth like what has been done in space.
The plot and filming budget have so far remained largely kept under wraps. The crew only revealed that the film revolves around a surgeon who is sent to the ISS to save an astronaut.
Meanwhile, actress Peresild said she had to use Velcro to secure her belongings including lipstick and mascara, while various movie props such as medical equipment were suspended in space. .
"They are too small and fly very fast," the actress said.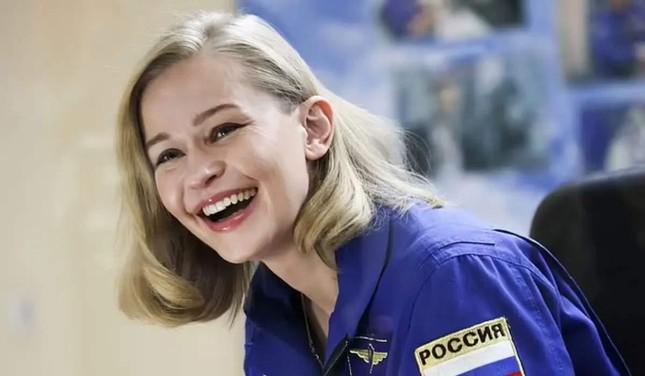 Portrait of the beautiful actress Yulia Peresild.
The film crew also praised the Russian cosmonauts on the ISS – who had to do their duties during the day but still enlisted to help the crew at night.
As revealed by director Shipenko, Russian cosmonauts will play cameos in the film.
Hot, sexy beauty of Russian actress participating in filming in outer space.
The director also emphasized that cosmonauts Oleg Novitsky, Anton Shkaplerov and Pyotr Dubrov also helped the crew adjust the script and make the dialogue more natural.
"The astronauts saw that they had the ability to act. I made their talent show," Shipenko humorously shared.
The film has not yet finished filming, and is expected to be in production until the end of next year. Shipenko said that he believes the film will become a "blockbuster" at the box office and plans to release the film internationally.
Source: https://tienphong.vn/12-ngay-thu-thach-lan-xa-quay-phim-ngoai-vu-tru-cua-doan-phim-nga-post13868…Source: https://tienphong.vn/12-ngay-thu-thach-lan-xa-quay-phim-ngoai-vu-tru-cua-doan-phim-nga-post1386807.tpo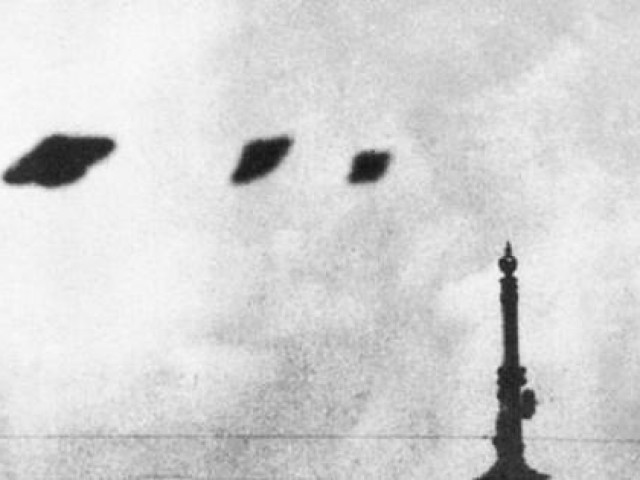 From March to April 2020 alone, there were 192 reported cases of UFO encounters in Yorkshire (UK). In total there were more than…
.