Tuesday, September 7, 2021 19:00 PM (GMT+7)
While the AAG fiber optic cable is having problems and has not been repaired, the AAE-1 line has completely lost its connection.
While the repair of AAG fiber optic cable can last until September 26, recently, AAE-1 fiber optic cable has encountered a problem. This incident has affected both important cable routes connecting Vietnam to the international Internet. Accessing apps like Gmail, YouTube, Facebook can be difficult during this period.
Immediately after receiving information that the AAE-1 optical cable route had a problem, the network operators immediately deployed plans to transfer traffic to the active sea and land cable directions, in order to ensure the safety of the customers. Quality assurance of Internet services for customers.
Two undersea cable lines AAG and AAE-1 had problems at the same time. (Illustration)
Talking to PV, a representative of Hanoi Telecom (HTC) said that this network operator uses bandwidth on both AAG and AAE-1 routes. However, the international Internet connection of HTC Internet subscribers is not affected, because they have prepared enough backup capacity.
"The international transmission channel via HTC's AAG cable is not down (disconnected), not affected. AAE-1 cable is down, the international partner is checking, there is no expected repair schedule or operation time back. However, HTC's transmission line running in the direction of AAE-1 is not much, currently, it is still completely guaranteed for international traffic through other directions, "a representative of HTC informed.
According to information on ICT News, VNPT has optimized and aligned traffic to ensure service for users. CMC Telecom has also actively switched to other cable directions, including the Southeast Asia (A-Grid) cable direction connecting the Internet from Vietnam to Cambodia, Thailand, Malaysia and Singapore.
Similarly, to ensure services for customers, Viettel has added more than 900GB of international bandwidth capacity. At the same time, this network operator regulates traffic through other land and sea cable routes such as IA, APG, AAE1 towards Hong Kong.
In fact, the problem of undersea fiber optic cable is not new, but often happens. Therefore, carriers are always ready and quickly have a solution. However, in the past 2 days, there are still many customers complaining that international Internet access is slow.
Source: http://danviet.vn/2-tuyen-cap-quang-gap-su-co-cung-luc-cac-nha-mang-xu-ly-ra-sao-502021791914889…Source: http://danviet.vn/2-tuyen-cap-quang-gap-su-co-cung-luc-cac-nha-mang-xu-ly-ra-sao-502021791914889.htm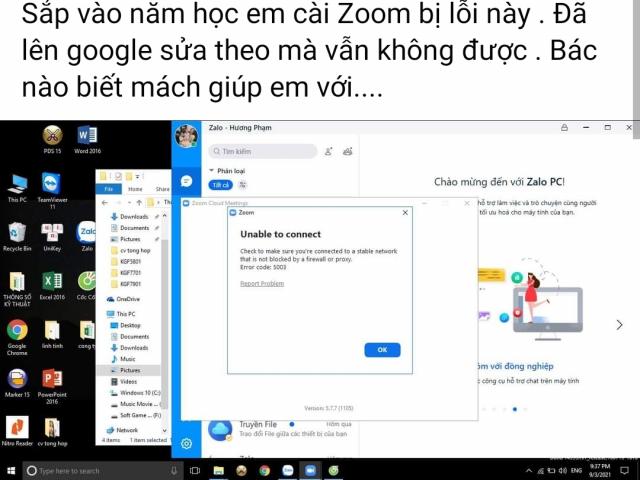 Many families have difficulty accessing technology devices (laptops, tablets, smartphones,…) to study online, with…
.