Tuesday, July 27, 2021 20:00 PM (GMT+7)
Closing orders too much during the shopping season makes many shopaholics fall into the situation of "running out of wallets." Master the following 3 sales hunting techniques to help you have a perfect shopping strategy, enjoy shopping, and save money at the same time. let's multi.
Since the day online shopping took the throne, the masters of closing orders suddenly appeared much more. Here's my best friend, that's my accountant, I'm getting more calls from the shipper early in the evening than from my lover. "I didn't buy it for myself, during this stressful pandemic, shopping is still for the country's economy" – that's all, all the pressure is swept away, leaving me with happy work-from-home days like Tet because every day I am happy to open new things.
But don't look at the dense frequency and judge people buying things without thinking! For the masters who close the order, there is always a shopping strategy, especially the utilities from Moca e-wallet to always have a good deal:
Tip #1: Say no to buying "good" thanks to the wishlist being always available
For shopaholic brothers, 1,000 billion is not necessarily available, but 1,000 wishes to buy this or that item are always available. To avoid buying "good" at night, we put ourselves in the framework with a wishlist depending on each promotion of the floor.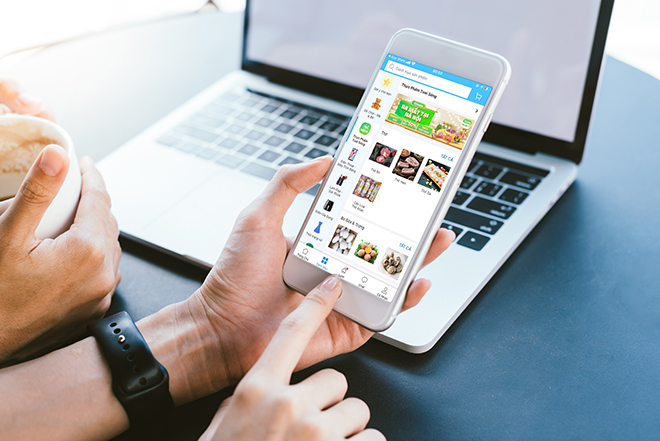 Make a wishlist carefully to clearly identify the "object" to buy
Technological goods, fast moving consumer goods, cosmetics, fashion, household appliances, entertainment … – every occasion, just put it in the basket. But this is only the "first year" level, the ultimate skill is still behind.
Tip #2: Hunt for the closing code, the deal is full of wallets
In a time when "genuine" code is watched more than a crush, sales leaders always set alarm clocks to get the code on time, the goods are already in the basket, the "hot hand" code is applied. Enter and pay with peace of mind. Code of the shop, code of the exchange, not to mention thousands of love codes from Moca e-wallet. Saying there are books with proof, from now until July 31, 2021, Moca e-wallets together Tiki offers a great deal – up to 50% off, up to VND 25,000, applicable for all orders paid by Moca e-wallet on Tiki. MOCAXINCHAO Then boldly "add to cart" right away.
Don't forget that when you pay via Moca e-wallet, you also have the opportunity to accumulate GrabRewards points. You can take advantage of this accumulated reward points to pay and enjoy hundreds of attractive offers every day at GrabRewards section on Grab app.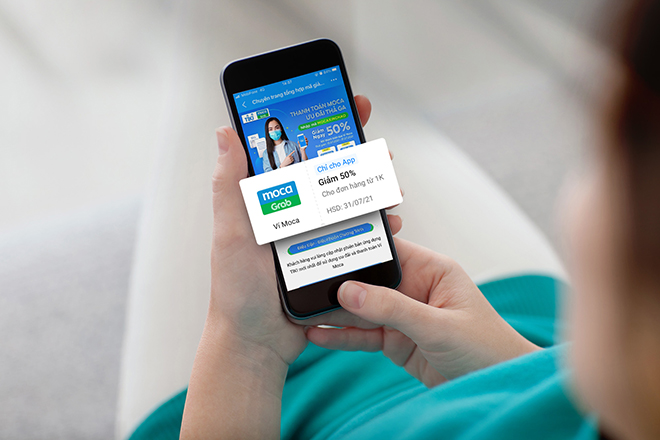 Pay and get another 50% off!
In addition, there are still 7749 other codes from Moca waiting for you. In the case of fog, there is a 5% discount program up to 500,000 VND combined with FPT online shop. Or with AeonEshop, Fahasa, Vinamilk and Yes24 systems, you will get 20% to 30% cashback for bills of 100,000 VND or more. Such a great gift, if you don't buy it, will you betray Moca too much?
Tip #3: "Disguise" the order to keep the family safe
The day before going to work, going to school, the order was delivered by the shipper to the school and to the company. How much money, only you know. Now at home more, if you receive goods online every day, you will soon fall into the sights of the queen. Fortunately, Moca wallet has completely changed the situation with a series of "top of the top" codes, which both help pay in advance quickly, and can "disguise" the price of the order. And yet, in the context of the current epidemic, paying via card or e-wallet not only helps limit contact with shippers, but also minimizes the risk of disease spread!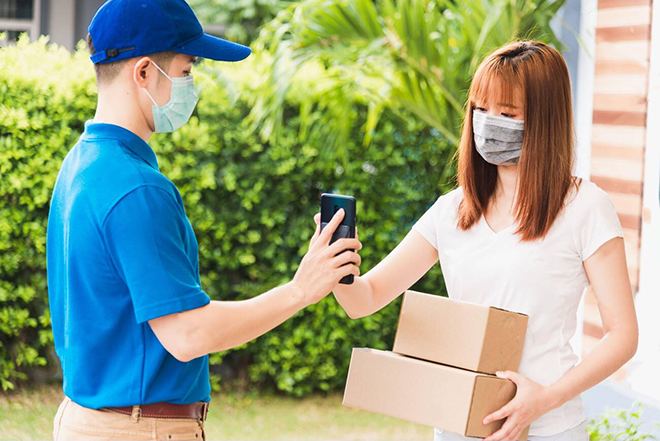 Looking back, we can see that, in the context of a strong increase in online shopping activities on e-commerce sites, "buying" for yourself a multi-function and convenient e-wallet like Moca is really the best option. From delivery, shopping, to online shopping on Tiki, Foodmap, or entertainment through FPT Play, Soha… you can easily pay in "one note". Quickly activate Moca wallet with 7 simple steps today to deserve the title of master of closing orders and catch the upcoming big promotions!
Source: http://danviet.vn/3-bi-kip-san-sale-cung-vi-dien-tu-moca-ma-cac-tin-do-shopping-nhat-dinh-phai-b…Source: http://danviet.vn/3-bi-kip-san-sale-cung-vi-dien-tu-moca-ma-cac-tin-do-shopping-nhat-dinh-phai-biet-50202127719591920. htm
.