Friday, 11/26/2021 06:25 AM (GMT+7)
The end of the year is a time of strong malware activity, so users must be really vigilant and do not give out banking passwords to anyone.
1. Scams through social networks
First, the crooks will create a fake Zalo, Facebook account with the same name and avatar as your account, then make friends with your relatives, friends… to scam, borrow money.
Due to the belief that the information, personal images and accounts match, many people have become victims of fraudsters. When detected, crooks will immediately block, delete or rename the account.
2. Pretending to be a bank employee
First, the crooks will approach you in many different ways, such as calling, texting, emailing… Then they will ask you to provide personal information (CCCD/ID card/household book) to loan support, liquidation of loan documents, introduction of loan or deposit packages with attractive interest rates.
However, in order to receive incentives or eliminate bad debts when taking out a loan, the crooks will ask you to pay an amount in advance and promise to refund it when disbursing. After receiving the money, the crooks will block all communication with the victim in order to appropriate property.
3. Fake website/brand message (SMS Brand name)
This form of fraud appeared a lot in late 2020, because of impersonating a bank, many have become victims of this scam.
Most of today's phone models will group messages with the same name into the same section, because of this, crooks bought SMS Brand name service with the same name as the bank to fake bank messages. goods, stealing information and appropriating users' money.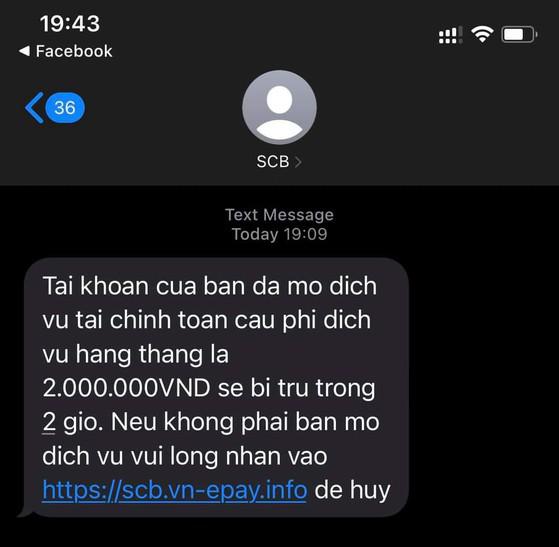 Fake bank messages. Photo: Tieu MINH
Accordingly, hackers will send fake messages to popular banks in Vietnam such as ACB, Sacombank … with the following content: "Your account has opened global financial services, the monthly service fee is 2,000,000 VND will be deducted in 2 hours. If you do not open the service, please click to cancel".
Usually, when you click on the attached link, you will be redirected to a fake website that looks and feels similar to the bank's official website. If you are gullible and fill in your login information, the money in your account will quickly "evaporate".
Unlike previous scams, spoofing the bank name will make you very easily trapped. Therefore, many people will not suspect and log into their accounts, becoming victims of crooks.
How to limit loss of bank money?
– Read carefully information about terms, services, regulations on interest, fees, repayment limit… before deciding to borrow money. At the same time, select reputable credit institutions to avoid being involved in "black credit" activities, using anonymous high technology in the form of high-interest online loans.
– Be wary of messages, calls, emails asking to click on strange links and fill in bank account information.
– Before transferring money, you should re-verify by calling the requester directly. At the same time, be wary of money transfer requests on social networks, even if the requester claims to be a relative or friend.
– Regularly change passwords for Internet banking and Smartbanking accounts and take measures to manage and secure this information.
– Do not provide personal information to anyone, even if that person claims to be a police officer, investigative agency, bank employee…
– Do not access and make transactions on strange websites
– Do not save e-banking login information on computers and browsers.
– Do not post transaction information online, especially online purchase and sale transactions.
Source: https://kynguyenso.plo.vn/ky-nguyen-so/cong-nghe/3-kieu-lua-dao-ngan-hang-ban-nen-canh-giac-vao-…Source: https://kynguyenso.plo.vn/ky-nguyen-so/cong-nghe/3-kieu-lua-dao-ngan-hang-ban-nen-canh-giac-vao-dip-cuoi-nam- 1030003.html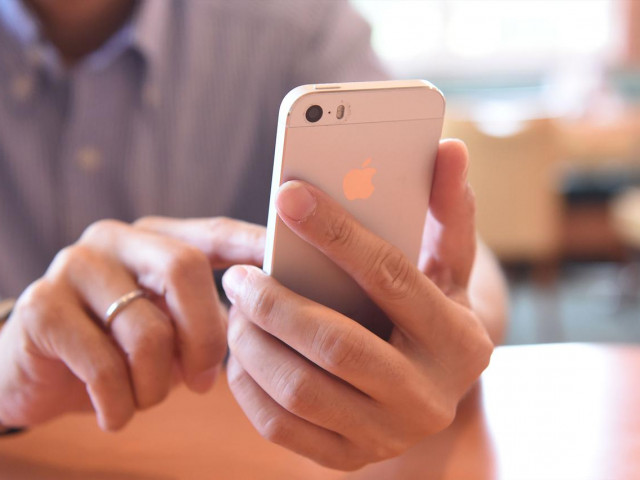 Recently, Apple filed a lawsuit against NSO Group, the company behind the Pegasus spyware, used in…
.