Saturday, October 9, 2021 16:30 PM (GMT+7)
Recently, Samsung has decided to stop providing monthly security updates for the Galaxy Note 8.
2021 is probably a heartbreaking year for fans as Samsung doesn't launch any new Note versions. The company says it wants to bring the S Pen's functionality to other devices, including the Galaxy Z Fold 3.
Every year Samsung releases a lot of devices, which means the company has to release security updates continuously. However, after a period of 2-3 years, Samsung will either start moving older devices to the quarterly (instead of monthly) update list or stop supporting it altogether.
Recently, Samsung decided to stop supporting monthly security updates for Galaxy Note 8 (launched in 2017). This means Note 8 owners will only receive quarterly security updates (every 4 months).
It is expected that the Note 8 will get support for quarterly updates for about a year, after which it will be downgraded to support for updates every two years.
Besides, the Galaxy S8, S8 Plus and Galaxy J7 Prime (a mid-range smartphone), released at the same time as the Google Pixel, have also expired support for updates. Even so, the S8 Active is still on the list of supported quarterly updates and the S8 Lite is supported for biennial updates.
The Galaxy S8 is a well-timed success story for Samsung, launched in early 2017 with a bold design that helped users forget about the problems associated with the previous Note 7 six months earlier.
The S8 marked a design change, with the edge-to-edge display making it one of the best-looking phones at the time.
If you want to check more closely the list of Samsung devices that receive monthly, quarterly updates … readers can click directly on the address. https://security.samsungmobile.com/workScope.smsb.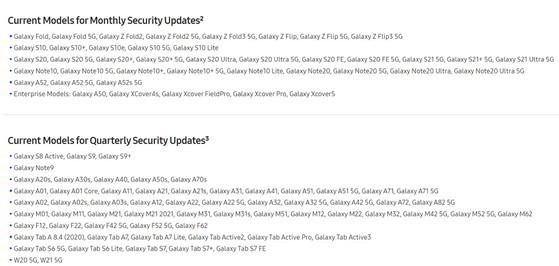 A few days ago, it was decided to remove ads inside the two default apps, Samsung Pay and Samsung Health, to improve the user experience.
The form of advertising inside the application is not new because it is applied by many Chinese smartphone manufacturers, such as Xiaomi, Realme, vivo … This will help them earn an additional revenue. on cheap phones.
Roh Tae-moon, President and Chief Business Officer of Samsung's smartphone business announced the decision to remove ads inside the app at a recent online meeting with employees.
According to TizenHelp, Samsung Health and Samsung Pay will be the first two apps to have ads removed in Korea. It is expected that the next applications will include Samsung Music, Samsung Weather, Samsung Themes…
Source: https://kynguyenso.plo.vn/ky-nguyen-so/nhip-cong-nghe/4-mau-dien-thoai-samsung-bi-ngung-ho-tro-c…Source: https://kynguyenso.plo.vn/ky-nguyen-so/nhip-cong-nghe/4-mau-dien-thoai-samsung-bi-ngung-ho-tro-cap-nhat-1020688.html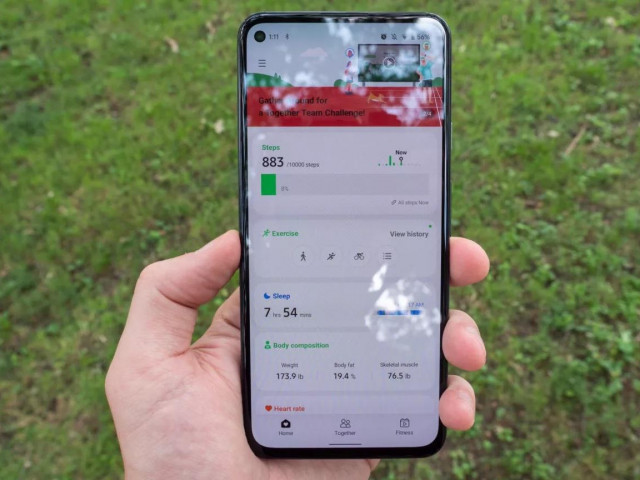 Samsung Pay and Samsung Health are the first two applications that Samsung removes ads to improve user experience.
.