Friday, July 30, 2021 20:20 PM (GMT+7)
Online communication has many positives and risks, especially for girls.
These days are proof that almost all activities can be done online with the help of technology. More specifically, we can also get to know many new people, in addition to our social circle, through social discovery and friendship apps like Tinder.
With the desire to be a safe place for everyone who wants to build new connections online, Tinder has put together important notes that every member needs to know. Implementing these tips will help members be more careful and safe when connecting with new people online, protect themselves, and create positive experiences together.
Always use caution when dating online to protect yourself. (Illustration: Internet)
Only interested in verified profiles
Before deciding to swipe right on Tinder, always pay attention to the person's profile picture. Make sure that the opponent's profile has a blue check mark, as that indicates a high probability that they are honest about their identity and who is in the photo. And this should go both ways, which means that you also need to do image verification to help others feel confident and secure to hit the "Like" button with you.
After performing photo verification, the Tinder system will confirm that you are the real person in your profile picture and display a blue checkmark next to your name. That way, both you and your potential match will feel more secure when swiping right together.
Let's get to know each other thoroughly on the app
Do not rush to accept the invitation to meet new people. Not just during the holiday season, always consider carefully and it is better to reschedule your appointment if you are not sure or the two do not suit each other very well. To see if the two of you will have a good "chemistry" in real life, you can judge from the conversation between the two of you.
In addition, you can also video call with that person using the Face-to-Face feature on Tinder. If, after a few video calls, you're still looking forward to the next reunion, use that feeling to decide if you'd like to meet the other person outside. You can also ask your friends to go through their profile and make an objective assessment before meeting.
Respect everyone you meet, whether online or in real life
If you and your partner respect each other, the conversation will be more cohesive and fun. But, if suddenly the other party sends a message with elements of harassment, threats, offensive words, inappropriate behavior when chatting in the application, be wary. You can immediately report any concerns about their bad behavior, by clicking the shield button on the chat window.
From each user report, Tinder will immediately investigate and may even lock the subject's account if it detects a violation. Remember that your report not only helps protect yourself but also other members. Because it makes future experiences and activities for you and others more comfortable and safe.
Let others know about your meeting plans
If you and your partner want to meet in real life, meet in a public or open space. However, remember to always follow the 5K recommendations of the Ministry of Health to prevent and control the COVID-19 epidemic. Also, it's important that you tell those closest to you about your dating plans. Example: Tell a friend a photo of the person, and when and where you'll meet.
Keep the conversation light and fun
When chatting with Tinder matches, try to keep the conversation centered around your activities and interests in general, especially if you're still in the early stages. Avoid revealing personal information to the other party, no matter the reason. Indeed, there are tons of interesting topics for the two of you to talk about through the night, not just talking about your personal information, right?
Source: http://danviet.vn/5-dieu-nhat-dinh-phai-nam-long-cho-moi-chang-trai-co-gai-khi-hen-ho-online-502…Source: http://danviet.vn/5-dieu-nhat-dinh-phai-nam-long-cho-moi-chang-trai-co-gai-khi-hen-ho-online-50202130720182995.htm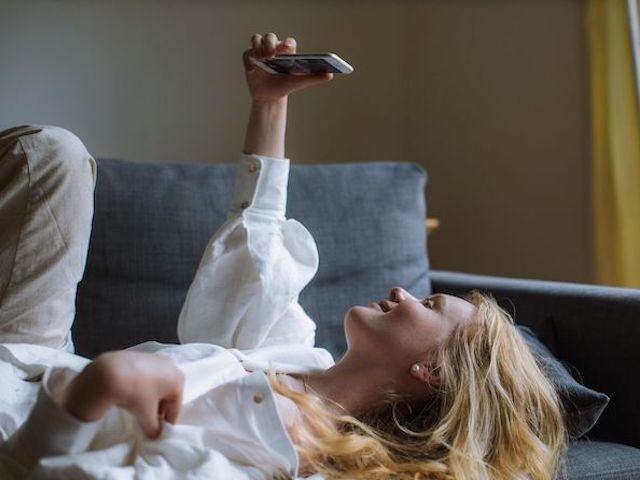 These tips will help you connect meaningfully with people while still being comfortable and safe at home during the…
.