Friday, July 2, 2021 18:06 PM (GMT+7)
These tips will help you connect meaningfully with people while staying comfortable and safe at home during the pandemic.
During this 4th outbreak of COVID-19, more than ever, the message "Stay at home is patriotic" is being responded to by a large number of people everywhere. Many places have to implement social distancing for a month, making chatting and connecting with people on online platforms like Tinder also become busier. Gen Z not only goes to Tinder to find interesting conversations, but also anxiously looks forward to finding the right match for this summer.
Online dating is now also popular with video calls. (Illustration)
Since last year, video chats have become a thing of the past. According to a recent Tinder survey, 40% of Gen Z members say they will continue to use video chats, even when things go back to normal. The most active use of video chat on Tinder is among members in Da Nang, Hai Phong, Hanoi and especially Ho Chi Minh City in May 2021.
Although most Tinder members think that dating and getting to know someone via video is much easier and less stressful, there are still some people who are still afraid when they first start chatting with their partner. Let's explore practical and safe tips for a memorable video chat.
Consider the surrounding space
In a video chat, your surroundings can say a lot about your personality and interests. So take advantage of it to score points in the enemy's eyes! You can make a video call in front of a living room wall filled with your favorite artwork, or a souvenir cabinet with places you've been to, or simply near the potted plants you've worked so hard to take care of around the house. This will give the person more opportunity to ask about your interests or interests.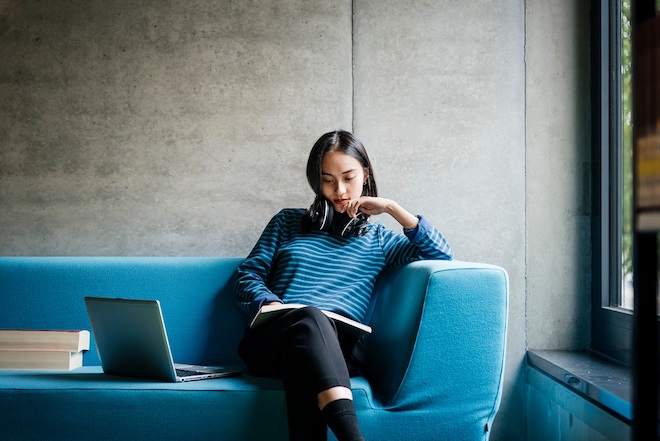 Pay attention to the surrounding space when video calling with other people.
Note, you should not stand in front of the window, as this can reveal the area you live in or show them photos of family members. After all, this is just a first date and you don't know much about them yet. Video dating is very safe when you know how to use it properly.
Pay attention to how you dress
You may not need to leave the house, but that doesn't mean you don't need to pay attention to your dress. Dressing well not only shows your personality, but it also helps you feel confident. However, you also don't have to "put up" to make yourself uncomfortable.
Know the expectations of the other party
Whether you're looking for a casual relationship or want to connect emotionally with someone, it's important to understand who you're video chatting with, what they need and what they're looking for. Be open with them about this from the start of texting and articulate your expectations before starting your online appointment. This will save you from the initial awkwardness and make the story smoother.
Note, if the date does not go as planned, you have complete control and end this conversation at any time when you are uncomfortable. Tinder also has a function to report members who behave inappropriately.
Express your concern
We are still used to relying on body language or personal interactions to express our feelings. But when you can't hold hands, make eye contact, or put your arm around the other person's shoulder, there are other ways to convey the same message.
Give them genuine compliments, but remember not to focus solely on their looks. You can also ask them deeper questions about yourself, focusing on what you find attractive about them. If you feel stuck, review their bio in the "Vibes", "Hobbies" section to open up when needed. Showing off positive vibes on a first date, or showing them you're invested and genuinely interested in getting to know them, can go a long way.
Pay attention to the other's shares.
Recommend games or other activities
When dating in real life, couples create for themselves different activities, be it eating out or going for a walk, etc. With online dating, you can still do those things. Take it easy, this is a date, not an interview. There are many ways to make a date interesting while still being able to learn about the other side of the screen.
Source: http://danviet.vn/5-bi-kip-hen-ho-qua-mang-bang-video-an-toan-lang-man-50202127187310.htmSource: http://danviet.vn/5-bi-kip-hen-ho-qua-mang-bang-video-an-toan-lang-man-50202127187310.htm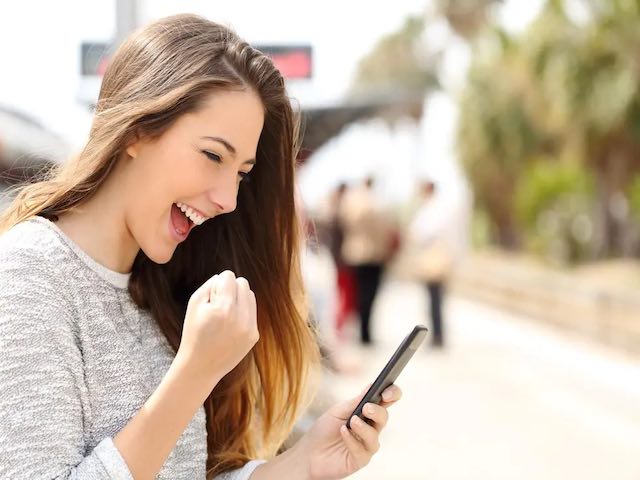 In addition to screenshots, access to data such as the user's location, place of work, name, contact information,… also…
.