Wednesday, September 1, 2021 08:05 AM (GMT+7)
Recently, security company Trend Micro discovered 8 fake cryptocurrency mining applications, tricking users into viewing ads and signing up for paid services.
The complicated development of the epidemic has caused many people to be unemployed, so almost everyone wants to find a new job to make up for the lack of income.
Currently, there are quite a few people who are interested in cryptocurrency mining, so cybercriminals also immediately created malicious Android applications, targeting the above user group.
8 malicious apps that promise to help users mine cryptocurrency in the cloud.
However, after analyzing the researchers found that these malicious apps only trick victims into viewing ads, and ask them to pay for additional services with an average fee of 15-190 USD/month. to increase the ability to mine cryptocurrency, but in fact the user does not receive anything.
After receiving Trend Micro's report, Google immediately removed 8 malicious apps from the store. However, they will still exist on smartphones if you have previously installed them.
To uninstall, press the icon of the application on the screen and select Uninstall. In addition, users can also access Settings (settings) – Apps (applications) – Manage apps to uninstall applications.
List of 8 malicious apps you should remove immediately
– BitFunds – Crypto Cloud Mining
– Bitcoin Miner – Cloud Mining
– Bitcoin (BTC) – Pool Mining Cloud Wallet
– Crypto Holic – Bitcoin Cloud Mining
– Daily Bitcoin Rewards – Cloud Based Mining System
– Bitcoin 2021
– MineBit Pro – Crypto Cloud Mining & btc miner
– Ethereum (ETH) – Pool Mining Cloud
How to detect fake crypto mining apps
– Double check the 1-star reviews on Google Play and App Store
– Please try to enter the wrong crypto wallet address, if the application seems to work properly, it is most likely a fake application.
– Try restarting the app during mining, if you see the counter is reset to 0 this is not valid.
– Free withdrawals.
Source: https://kynguyenso.plo.vn/ky-nguyen-so/thiet-bi-so/8-ung-dung-nguy-hiem-ban-nen-go-bo-ngay-lap-t…Source: https://kynguyenso.plo.vn/ky-nguyen-so/thiet-bi-so/8-ung-dung-nguy-hiem-ban-nen-go-bo-ngay-lap-tuc-1012159. html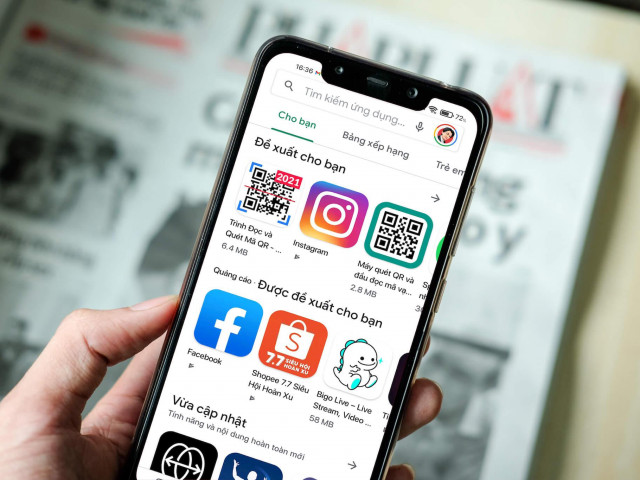 Recently, cybersecurity company Zscaler discovered 16 Android applications infected with Joker malware, silently collecting…
.