Thursday, June 3, 2021 06:00 AM (GMT+7)
Game companies in Vietnam have achieved many successes on the world map.
Google and other companies and experts in the game industry have just organized a series of Think Games Vietnam events for three days from June 2 to 4, to promote the development of the game industry in Vietnam. In addition, Google has announced intensive programs to help mobile game companies in Vietnam develop better in international markets.
The game industry is growing strongly in Vietnam, especially mobile games. (Illustration)
Game industry breakthrough during the pandemic
Global game market report 2020 from NewZoo, even during the outbreak of the COVID-19 pandemic, the total revenue of the global game industry in 2020 still reached USD 159.3 billion, up 9% compared to 2019. of which half comes from mobile games. Specifically, mobile games for tablets and smartphones totaled 77.3 billion USD in revenue, while mobile games for smartphones alone grew by 15.8% year-on-year. An optimistic number in the context that other economic sectors or fields are declining due to the heavy impact from the pandemic.
Asia is the largest gaming market, accounting for nearly half of total revenue by region, and is among the fastest growing regions alongside Latin America, the Middle East and Africa. According to recent positive data, the game market in Vietnam has great potential and has made many breakthroughs in the world market. After the hit Flappy Bird in 2015, up to now, the list of leading game companies in Southeast Asia and the Pacific in terms of global download volume in 2021 announced by App Annie has reached 5 companies from Vietnam. Male.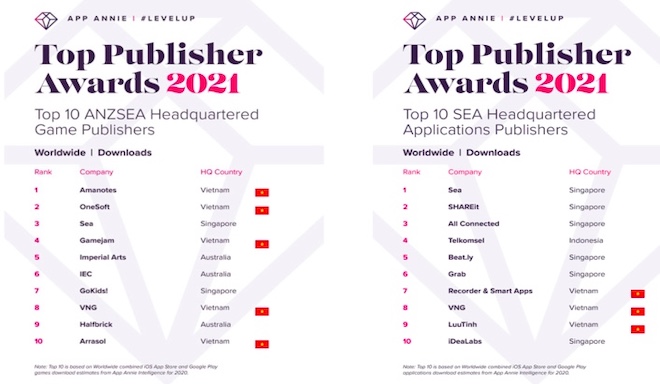 For every 25 games downloaded, there is 1 game produced by a Vietnamese company. (Source: App Annie 2020)
Besides, according to the App Annie 2020 ranking, Vietnamese game companies ranked 7th in the world in terms of downloads. For every 25 games downloaded, one is produced by a Vietnamese company.
The future of game export
Over the years, Google has had a lot of activities to train human resources in the game industry to help them approach the professional game making process, and bring excellent products to the international market like WolfFun's Heroes Strike at the fair. international game G-Star Busan (Korea). Google has the ability to support developers with cross-border game publishing through Google Play, a platform with more than 2 billion active users in more than 190 countries. Through Google Play, game developers in Vietnam can bring their products to the global market.
In order to build a strong gaming community and ecosystem in Vietnam, Google is organizing a three-day Think Games Vietnam series of online events from June 2 to 4 with 16 presentations and 90-minute discussions each. day. Thereby, it will improve the capacity of individuals and game companies, from designing games that are attractive and new, to game-making topics, how to improve the revenue model from games, .. .
During the Think Games Vietnam series of events, Google also announced two programs including Gaming Growth Lab and GameCamp Vietnam, in order to create a launching pad to promote the game industry in Vietnam to make great strides. This is a 3-month training and education program for 30 selected potential game companies. Over the course of 12 weeks, selected companies will receive extensive theoretical and practical training with industry-leading examples of success.
Source: http://danviet.vn/sau-hien-tuong-flappy-bird-nganh-game-viet-bay-gio-ra-sao-502021365582857.htmSource: http://danviet.vn/sau-hien-tuong-flappy-bird-nganh-game-viet-bay-gio-ra-sao-502021365582857.htm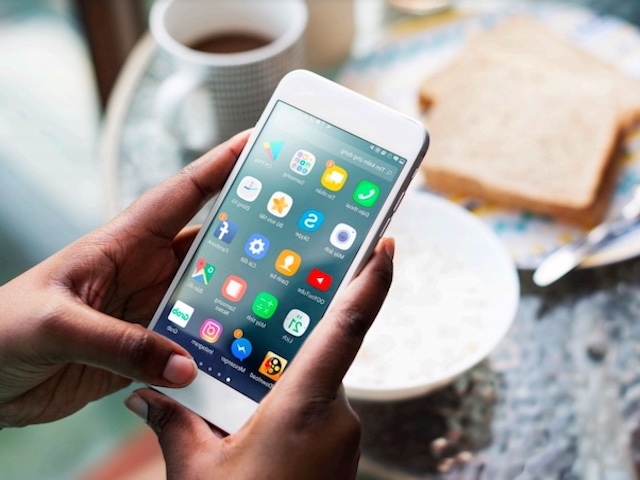 Many changes in the field of games, mobile applications and electronic payments have been pointed out in the report "Apps…
.