Sunday, October 17, 2021 19:45 PM (GMT+7)
Frauds, fake bank messages… are increasingly sophisticated and appear in many different forms, making even the most careful people trapped and lose money.
Financial technologies are increasingly gaining the attention of users in the Asia-Pacific region thanks to their safety and convenience.
According to Kaspersky research, the majority (90%) of Asian respondents have used a mobile payment app at least once in the past 12 months, confirming the explosion of fintech technology in the region.
Online payments are becoming more and more popular. Photo: Internet
1. Absolutely do not give OTP code to anyone
Banks and bank staff never ask users to provide OTP codes of any kind. Therefore, you absolutely do not send the OTP code to anyone, even if that person claims to be a police, investigative agency, court, etc.
Most banks now allow users to create fixed OTP codes (also known as Smart OTP, Soft OTP …) instead of receiving authentication codes through messages and emails as before. This will increase safety, add an extra layer of protection when transacting online.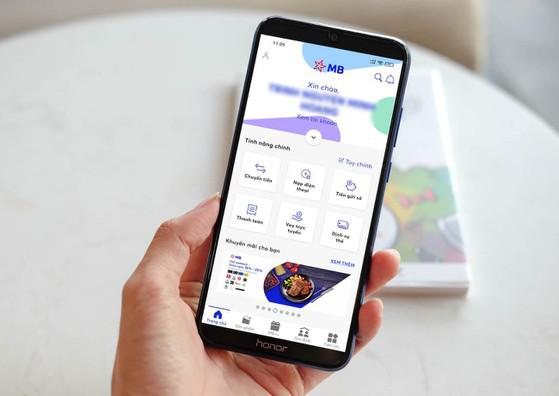 Do not give the OTP to anyone. Photo: Tieu MINH
2. Security of credit card and account information
Absolutely do not provide credit card information (card number / PIN / expiration date / CVV code / CVC code) to friends, relatives… in any form.
Do not save card information/enter card information into untrusted transaction sites. At the same time, you should not take, save credit card photos on your phone or send it via text message, to prevent information loss when the device is lost.
Do not lend cards or make transactions for others.
Do not provide personal information, identification documents, bank account information to anyone, and of course do not share this information publicly on social networks.
3. Beware of fake bank emails and messages
Users need to be wary of messages, calls, emails that do not display the bank's brand name, or ask to click on links attached in messages or emails.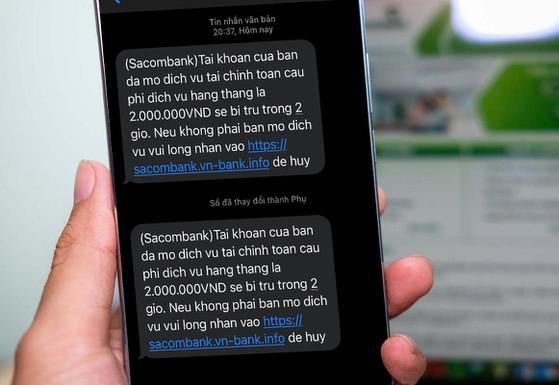 Fake bank messages. Photo: Tieu MINH
Recently, quite a few people have received fake bank messages with the aim of stealing information and taking money in their accounts.
The form of fraud to fake bank messages first appeared at the end of 2020. This is the time of Tet, so financial fraud and fraudulent activities are very busy with many sophisticated tricks.
Most of today's phone models will group messages with the same name into the same section, because of this, crooks bought SMS Brandname service with the same name as the bank to fake bank messages. , stealing information and appropriating users' money.
4. Change password periodically for Internet Banking account
To ensure safety, users should set a password that is difficult to guess, consisting of many characters. Choose a highly secure login method such as fingerprint, iris, etc.
If you suspect your account has been compromised, change your password immediately.
Install password storage software for better account management. In particular, do not use the same password to log in to e-banking and social media accounts.
Source: https://kynguyenso.plo.vn/ky-nguyen-so/cong-nghe/ngan-hang-tiet-lo-4-cach-giup-ban-chuyen-tien-a…Source: https://kynguyenso.plo.vn/ky-nguyen-so/cong-nghe/ngan-hang-tiet-lo-4-cach-giup-ban-chuyen-tien-an-toan-hon-1021944. html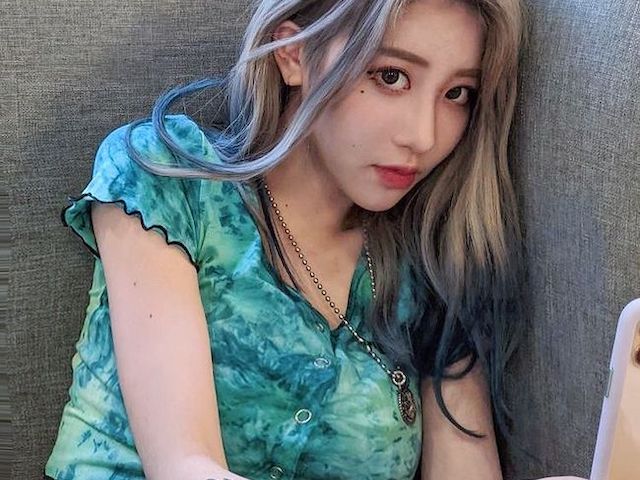 No matter what outfit, Wangna's "big" breasts always contribute to her beauty.
.