Wednesday, October 13, 2021 19:00 PM (GMT+7)
This startup is able to run virtual classrooms with the help of the Amazon Web Services (AWS) "cloud" platform.
With the desire to change the way Vietnamese people learn and train, 8 years ago, a group of technology engineers laid the first foundation for the birth of VietED.
By 2021, VietED has reached 1,000,000 monthly users, supporting more than 2,000 businesses to overcome the COVID-19 pandemic with virtual classrooms. They can organize large exams with up to 100,000 candidates taking part at the same time across the country.
With the above figures, VietED has become one of the software of Vietnam that has been noticed, nominated and cooperated by the Ministry of Information and Communications (TT&TT) for digital transformation for businesses.
Previously, on January 29, 2021, the Ministry of Information and Communications announced the launch of the program "Supporting small and medium enterprises in digital transformation (SMEdx)". Digital platforms participating in this program must be able to scale quickly, provide good and stable services to a sudden increase in customers at low cost,…
Not only learning at all levels, but also personnel training has been "in the clouds" during the COVID-19 pandemic. (Illustration)
Mr. Tran Tuan Vu – Head of Marketing Department of VietED said that over the past time, VietED has tried very hard to research, learn and consult with experts, contributions from customers who use the product, and friends. friends, other famous engineers. After going through many failures and difficulties, VietED finally succeeded with LotusLMS product.
LotusLMS is an online training solution for businesses with the following main features: Online learning (learning on standard e-learning materials with flexible study time); Virtual classroom (artificial intelligence – AI application solution, supporting up to 50,000 participants simultaneously, with many tools to enhance interaction between teachers and learners); Exams and exam preparation online (also using AI to increase security, prevent exposing and cheating up to 99.9%, standardizing the exam according to the standards of the Ministry of Education and Training); Collect work, grade exams (multi-platform compatible smartphone, tablet, laptop, PC,…).
"LotusLMS's market launch has been gradually received, known by many customers and realized the value that the product brings. Both now and in the future, they know that the product will help them catch up. trend of digital transformation in training in the world", shared Mr. Vu.
Talking about outstanding customers, Mr. Pham Thai Binh – CEO of VietED immediately mentioned Golden Gate Group (GGG) – a famous F&B chain in Vietnam. VietED has helped them in the implementation phase of more than 200 stores with more than 10,000 employees. If before, GGG must always have up to 3 training centers in 3 offices in the North, Central, and South; when investing in e-learning of VietED, training in GGG was quick, efficient and much more economical.
Or like with EQuest Group, VietED has deployed the English Champion online exam system for children from grades 4 to 8 across the country. In the period of 2016 – 2019, the number of students participating in the system was always at a high level of 40,000 – 80,000 students/year. Thanks to VietED's solution, EQuest has saved 70-80% of exam organization costs compared to before.
Electricity of Vietnam is distributed in 63 provinces and cities with 9 corporations and 100,000 employees. In the past 3 years, they have completed about 2,000,000 courses or internal exams through the VietED platform.
"VietED has helped customers save costs on organizing training, accommodation and travel for everyone. Especially, the training time for an employee takes place very quickly. New employees have joined the company. available online courses to accumulate knowledge, ready to work in stores," said Mr. Binh.
To achieve the above success, Amazon Web Services (AWS) "cloud" is the technology platform that helps VietED easily manage its infrastructure, expand or shrink quickly and save costs and shorten time. testing when launching new products.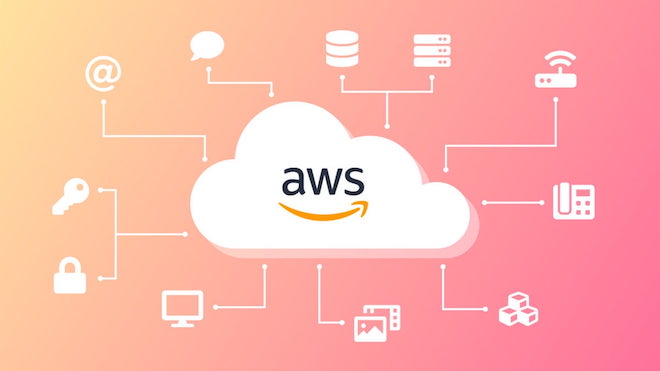 AWS is a service of the "giant" Amazon.
According to Mr. Pham Thai Binh, AWS has all the components to help businesses deploy any product, large or small in a short time. As an educational technology company, always releasing updates and constantly testing, VietED recognizes the crucial role of AWS.
"Thanks to AWS, VietED can focus on building and doing well its products and services. The server infrastructure can be safely assigned to AWS, so VietED's products can be quickly delivered. achieved outstanding progress", Mr. Binh shared.
"Throwing away all the burden of infrastructure to AWS, VietED just focuses on building and developing better products. All things related to infrastructure, information security, I have absolutely nothing to worry about. As before, you will have to do a lot of things from A to Z, which takes a lot of effort," he added.
Mr. Binh assessed that AWS is an option for initial testing of the service as well as the actual running phase later. AWS has experts accompanying customers to advise on solutions, how to deploy efficiently, cost-effectively, and deliver a good experience.
Source: http://danviet.vn/tro-chuyen-voi-startup-lop-hoc-tren-may-chuyen-doi-so-cung-bo-tttt-50202113101…Source: http://danviet.vn/tro-chuyen-voi-startup-lop-hoc-tren-may-chuyen-doi-so-cung-bo-tttt-502021131018582685.htm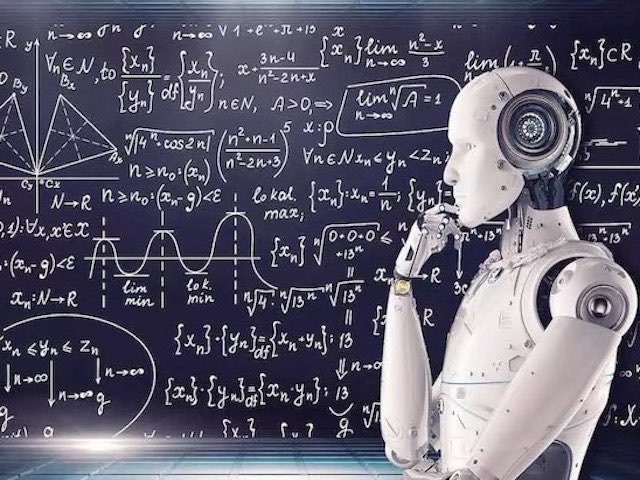 In the world, there are many online learning tools that apply artificial intelligence (AI) to recognize emotions, present…
.