Tuesday, November 30, 2021 16:20 PM (GMT+7)
The new regulation clearly distinguishes between the two types of payment codes introduced by the People's Bank of China to control cross-border gambling and illegal money transfers.
The People's Bank of China (PBOC) has issued a number of new regulations governing the country's trillion-dollar payments sector, with the aim of improving risk control and crime suppression. cross-border gambling, which takes advantage of payment barcodes to transfer money.
If strictly enforced, the new regulations are expected to significantly affect the entire payment services industry, especially leading apps like Alipay (Ant Group) and WeChat Pay (Tencent). These two platforms account for more than 90% of the market share of non-bank mobile payments in 2020, according to consulting firm iResearch.
One key regulation concerns payment barcodes and the distinction between personal and business codes. Alipay and WeChat Pay both have payment barcode generation feature and money transfer can be done just by scanning this barcode. Personal codes can be used to transfer money without complicated transactions, convenient for transferring money between relatives or friends.
But many grocery store or small business owners also use personal codes to receive money from customers instead of business codes. The new regulation, effective March 1, 2022, will require payment platforms to separate users of personal codes for business purposes and force them to switch to using corporate codes for business activities.
In the accompanying Q&A, the PBOC said that the regulation is aimed at dealing with the potential risk when a business uses multiple individual barcodes to transfer money in a variety of production, operations and consumption activities – something may affect a payment platform's ability to monitor risks.
On these platforms, the personal and business codes belong to personal accounts and business accounts, respectively, and therefore have risk control requirements such as different daily remittance limits.
A source close to the PBOC said: "If service providers don't distinguish between account types, they also won't do a good job of monitoring risk. For example, a small shop selling breakfast or vegetables is unlikely to generate 100,000 yuan ($15,642) worth of transactions a day, so payment platforms must be aware of the characteristics of an account. account when opening a new account".
Meanwhile, according to the PBOC, some criminal individuals have promised high profits to attract many to allow gamblers to use their personal payment codes to transfer money. This allows cross-border gambling to take place and makes it harder for authorities to track the flow of money.
Cross-border gambling is one of the targets of the new regulation. Illustration: Cau Jianshan/Xinhua News Agency.
Cross-border gambling in China is increasingly using mobile payment applications. For some people who are in dire need of money, the ability to earn 500-1000 yuan from lending their personal payment code is very tempting, especially when the amount of money transferred through the payment code is greater. they also earn more money.
In addition to clearly distinguishing the two types of barcodes, the new regulation also prohibits the use of static personal payment barcodes for remote payments without face-to-face meetings, unless absolutely necessary in the list of exceptions. This ban is intended to prevent users from selling, renting or borrowing payment codes to use as payment channels for gambling.
Industry experts say the new rule will deal a heavy blow to individuals and payment service providers involved in illegal gambling and money transfers, but could be difficult to apply to merchants. small shops due to concerns about inconvenience and their desire to avoid taxes.
Source: https://www.nguoiduatin.vn/trung-quoc-siet-quy-dinh-thanh-toan-dien-tu-nham-giam-te-nan-danh-bac…Source: https://www.nguoiduatin.vn/trung-quoc-siet-quy-dinh-thanh-toan-dien-tu-nham-giam-te-nan-danh-bac-a535436.html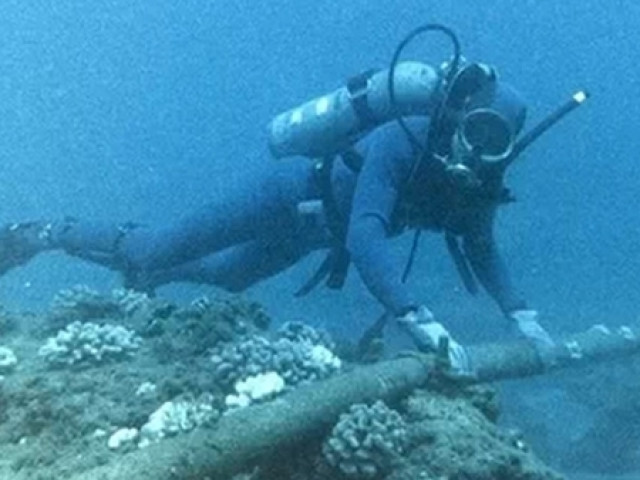 Along with the AAE-1 cable line, the next undersea fiber optic cable line, APG, has been repaired by the technical unit, restored…
.