Thursday, September 2, 2021 20:40 PM (GMT+7)
In order to monitor people in the blockade area, the People's Committee of Me Linh District (Hanoi City) uses drones (drone filming aircraft), cases of violation of regulations on prevention and control of Covid-19 will be " cold punishment".
The use of drones to monitor the blocked area was applied by Me Linh district after the suggestion of the leaders of the Hanoi Party Committee at a meeting with the locality on August 26. The goal is to closely monitor people's compliance with regulations on Covid-19 prevention and control.
Me Linh District People's Committee assigns the focal point for monitoring by drone to the District Center for Culture, Information and Sports to implement.
This unit uses socialization to mobilize equipment and directly operate drones to monitor two epidemic red zones of the district, including Lam Ho village (Thanh Lam commune) and Phu Tri village (Kim Hoa commune).
Flycam to monitor people in the blockade and isolation area in Me Linh district
Phu Tri village has about 1,300 households with about 4,500 people; Lam Ho village has 700 households with about 3,000 people.
Through images from drones, cases identified as violating regulations on prevention and control of the Covid-19 epidemic will be "cold fined".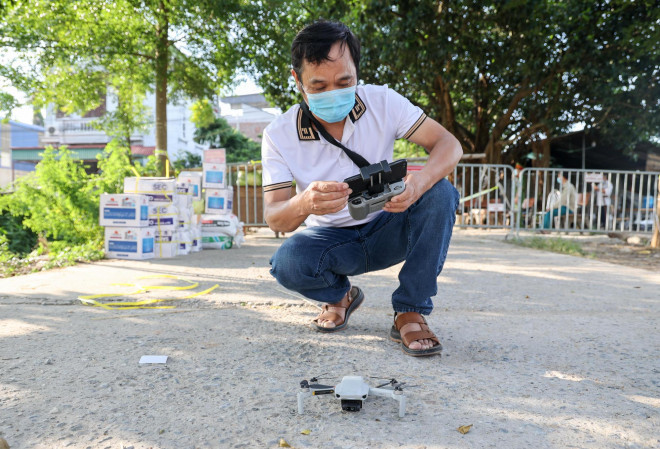 The stage of preparing to install flycam equipment to monitor people
Director of Culture, Information and Sports of Me Linh district Le Xuan Hung said that the application of the new measure is promoting many obvious effects in raising people's awareness, increasing deterrence and timely detection. , reminding and handling cases of violations by people.
"After 3 days of application, until today, through the flycam device, it shows that the roads, alleys and alleys in the two villages of Phu Tri and Lam Ho are sparse, even there is a period of time when there are no people on the street. Experiencing many epidemics, especially the one in Ha Loi village before, people are afraid of the disease, so they have a very good sense of compliance," Hung said.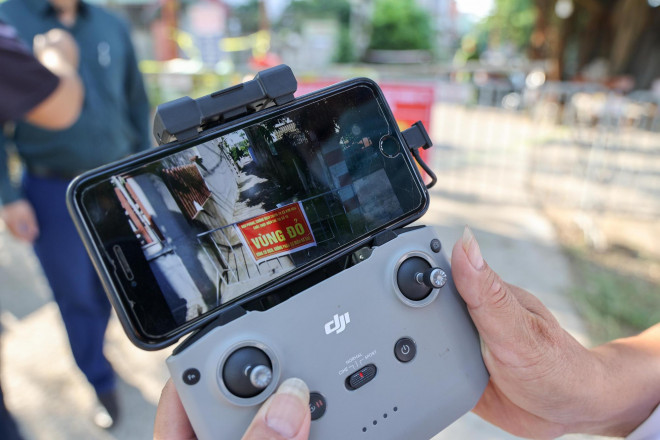 Flycam is an unmanned aerial vehicle that can go into every corner of the streets
According to Mr. Hung, the drone devices will be checked by the controller according to each road and corner in the medical isolation area. In particular, in families with cases of F0, this device approaches and observes the compliance with epidemic prevention regulations of the people inside.
The image inside the isolation area is transferred to the memory card, in case of detecting individual violations, the unit will extract the image and send it to the commune-level People's Committee for reminders or cold fines according to regulations.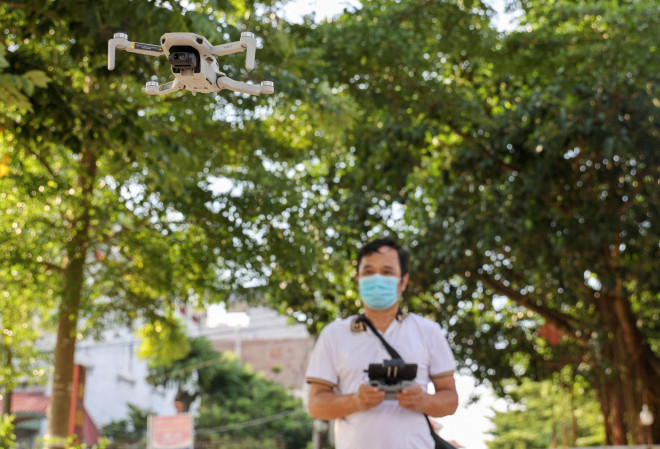 Violations in the prevention of the Covid-19 epidemic will be "cold fined"
"In the pilot process, we have detected a number of violations, but the violations are small, so we advise the local authorities to remind and correct, if the violation repeats, we will resolutely handle it." – Mr. Hung information.
Besides monitoring by unmanned equipment, Mr. Hung said that for many months, Me Linh district has built content to propagate through loudspeakers of communes. The content of propaganda on the provisions of Directive 17 of the Chairman of the Hanoi People's Committee, measures to prevent epidemics as recommended by the Ministry of Health. Each day, there will be 5 time frames (30 minutes each) to broadcast propaganda content.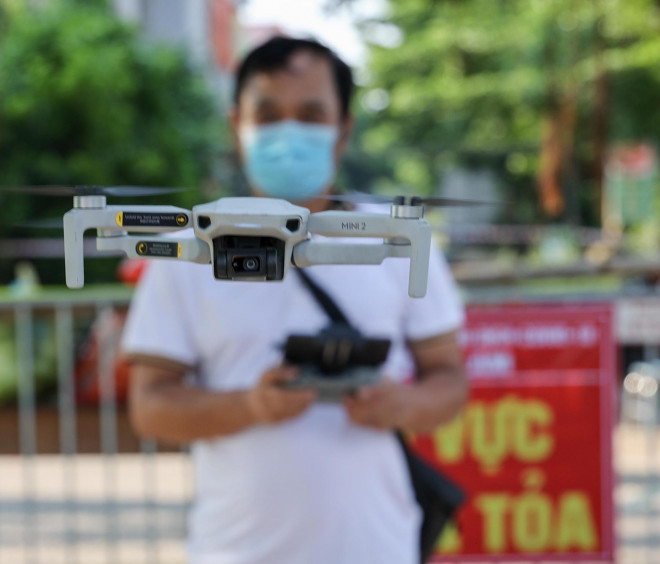 Using drones to ensure the element of surprise, efficiency, and help raise awareness in the prevention of Covid-19
Major Nguyen Manh Cuong, Chief of Thanh Lam Commune Police, said that at the isolation area of ​​Lam Ho village, there was a case identified as F0. Every day, each community Covid team (each group is in charge of 20 households) will take temperature and medical check from each house. Besides, people's trade is divided into even/odd days and fixed time frames.
"Because the epidemic is very complicated, we focus on strict enforcement, strict enforcement and strong handling to deter violators. Up to now, people's compliance has been good, business activities are correct. specified time frame," said Major Cuong.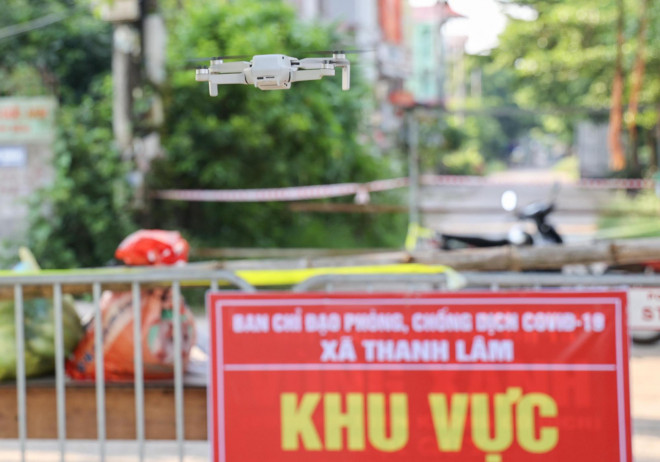 Flycam moves into the blockade area to monitor people
It is known that in addition to actual patrol and monitoring, functional forces will use drones to cover all corners and alleys, where vehicles are difficult to enter. At the same time, ensuring the element of surprise and efficiency, helping to raise people's awareness of Covid-19 disease prevention and control.
In addition, Me Linh district will still maintain a regular inspection force.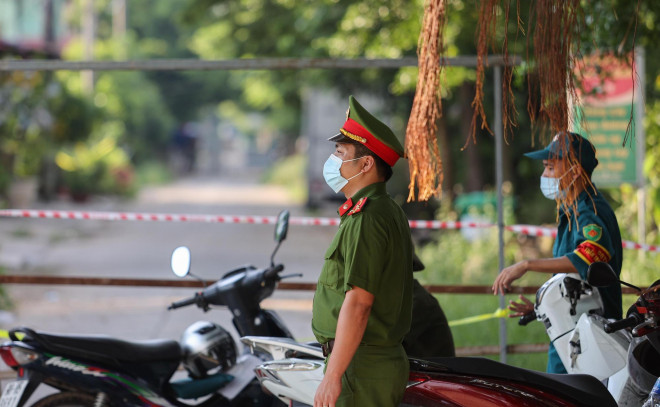 In addition to monitoring people in the isolated area with drones, the functional forces will stand outside to strictly control people.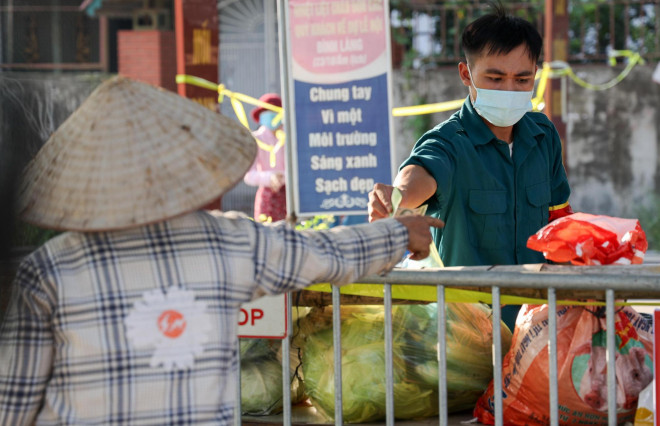 People come to provide necessities into the blockade area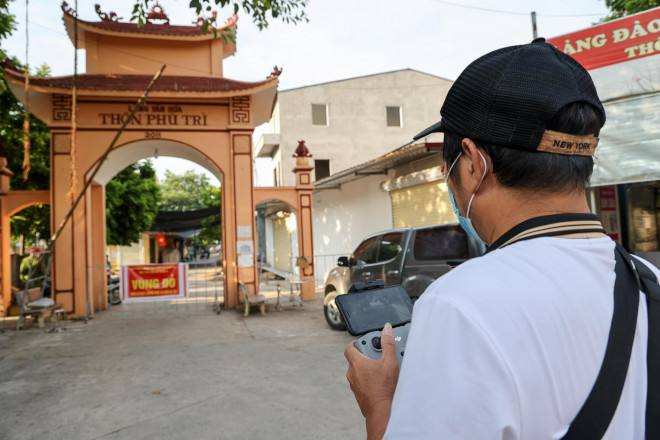 Flycam checking Phu Tri village in Me Linh district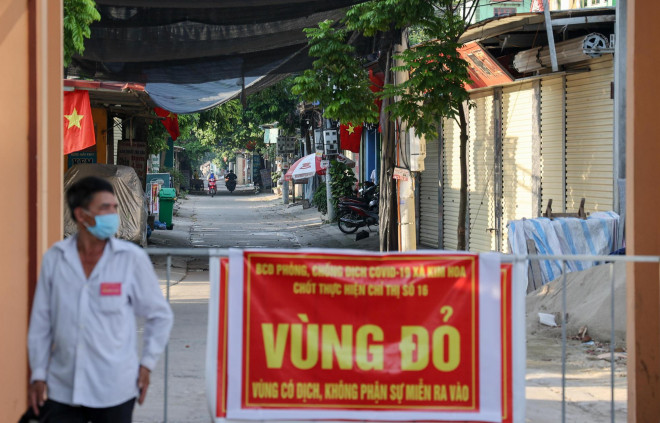 The red zone in Phu Tri village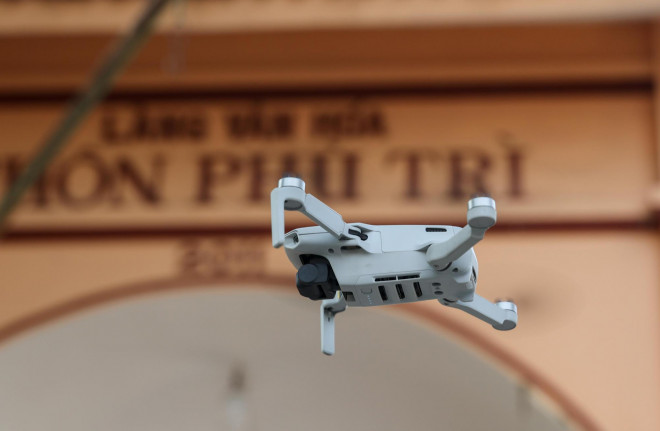 The drone is moving into the village to monitor people in the red zone
Source: https://nld.com.vn/thoi-su/can-canh-giam-sat-hang-ngan-dan-khu-vuc-phong-toa-bang-flycam-ai-vi-p…Source: https://nld.com.vn/thoi-su/can-canh-giam-sat-hang-ngan-dan-khu-vuc-phong-toa-bang-flycam-ai-vi-pham-bi- phat-people-20210901183427174.htm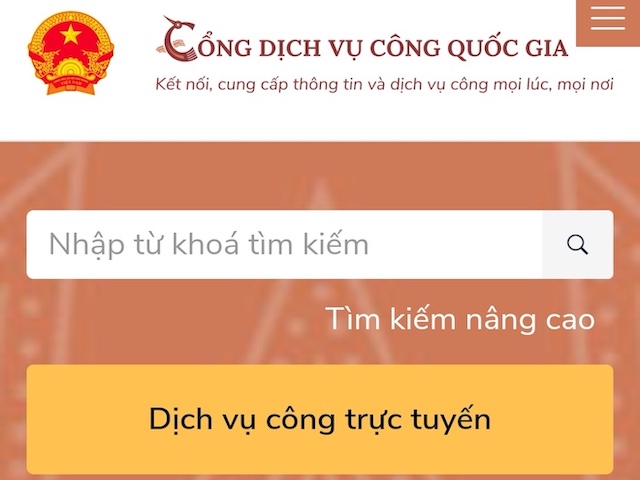 The National Public Service Portal is managed by the Office of the Government, operating with an open, transparent,…
.