Monday, October 11, 2021 19:35 PM (GMT+7)
The incompatibility error comes from Windows 11 itself and Microsoft will release an update in the near future.
On October 5, Microsoft officially released Windows 11 worldwide. Computers with suitable configuration will be upgraded in turn through the automatic update tool.
However, according to information reflected from the media and users, Windows 11 currently works unstable on many devices, and can even cause the machine to have serious hardware failure, leading to damage or reduced performance of the device. machine.
Microsoft warns of incompatibility between Coc Coc browser and Windows 11.
Therefore, Microsoft has created a website that summarizes the problems it has noticed about Windows 11 and third-party software. There are three notable names included in this list, including Intel Killer software, Oracle VirtualBox and Coc Coc browser. Microsoft recommends that Coc Coc may not work or create some problems on devices running Windows 11.
Responding to this information, Coc Coc said that they soon received the information and tried to reproduce the problem as recommended by Microsoft. However, for upgraded devices, Coc Coc has not detected any unusual signs that could affect the user experience.
According to internal data of Coc Coc, the number of Coc Coc browser users who have upgraded to Windows 11 only accounts for about 1% of the number of Windows 10 users. On Windows 11 computers, popular features, information The use of Coc Coc is still used normally and even tends to increase slightly in frequency of use. Other indicators such as new tab openings, browser crashes, etc. on Windows 11 remain stable, not different from those on Windows 10.
"In order to clarify and learn more why Microsoft has issued a warning to users of the "Make in Vietnam" browser, Coc Coc has actively contacted Microsoft. According to the response of a Microsoft representative, an incompatibility error appeared. It comes from Windows 11 itself and the company will release the update as soon as possible," Coc Coc said in a press release.
In the coming time, Coc Coc will continue to work with Microsoft to support users and solve problems. Coc Coc hopes to receive more feedback from users to soon find the problem and fix the error (if any).
Source: http://danviet.vn/trinh-duyet-coc-coc-va-windows-11-co-the-khong-tuong-thich-do-dau-502021111019…Source: http://danviet.vn/trinh-duyet-coc-coc-va-windows-11-co-the-khong-tuong-thich-do-dau-502021111019361573.htm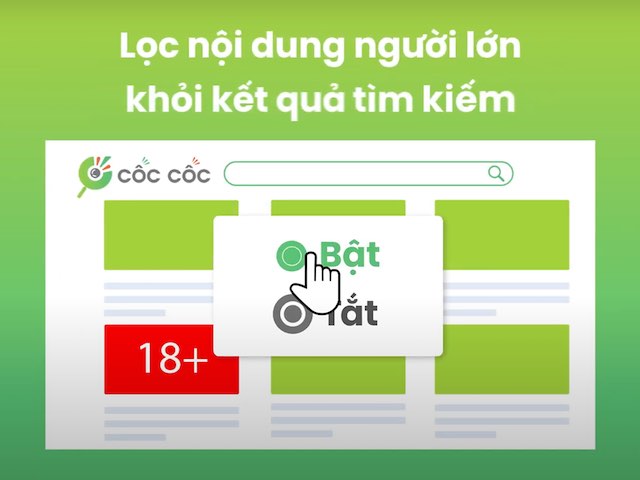 With this feature, users can actively protect their privacy when at work or around children.
.