Saturday, December 4, 2021 06:00 AM (GMT+7)
Each outfit exudes its own style, but when standing together, it creates the unity of a squad.
Not long after releasing the Freaky Squad MV, which attracted 2 million views in just 2 days, Free Fire announced the collaboration with four talented SpaceSpeakers artists: Touliver, Binz, Rhymastic and SOOBIN in current projects and future. In it, they launched a Freaky Squad fashion collection with hip-hop style and in-game items.
In the MV Freaky Squad, Free Fire told the story of an anonymous group with a somewhat different style, showing each person's strong ego and bravery. The story is told vividly and creatively through MV combined with impressive fashion products.
The MV faithfully depicts the images of the new outfits.
Notably, the MV shows visual images of the newly released outfit including: Artist (SOOBIN), Poet (Binz), Rapper (Rhymastic) and Musician (Touliver). Each outfit exudes its own style, but standing together in a team still creates the unity of a personality "squad" in the spirit of the project: Battle in Style.
Specifically, Touliver's costume made an impression with a long black coat, mysterious and discreet; Although not ostentatious, this "black outfit" still exudes hidden power through its cool and calm demeanor. Meanwhile, Binz's outfit is both outstanding and practical: Baseball shirt with loose fit jogger pants; The whole red rose tree, walking with solid block jewelry, clearly shows the "bad boy" quality of the guy.
Rhymastic's outfit is hip-hop, swag style with a prominent R on both sides, accompanied by playful accessories such as crossbody bags, teddy bears that clearly show their liberal personality, pride mixed with a bit of slyness. by rapper Rhymastic. Particularly, SOOBIN's outfit is a bit futuristic with a hologram reflective jacket and hoodie, highlighting the personality of a genuine SOOBIN playboy, always catching on to trends and being ahead of the times.
Currently, Free Fire is known as the top mobile game in terms of global downloads for two consecutive years 2019 and 2020, with more than one billion downloads on Google Play, according to the "State of Mobile" report. 2021" by App Annie. Free Fire's eSports tournament also recorded the most live views in the world, except on Chinese platforms, with more than 5 million concurrent viewers (data from eSports Charts).
At the same time, Free Fire was honored to be voted the best eSports game on mobile in 2021 (Esports Awards). On an international scale, Free Fire has brought many successful combinations with global entertainment phenomena such as Cristiano Ronaldo (soccer field), McLaren (field of F1 racing), Venom and Money Heist (field of racing). cinema)… and now SpaceSpeakers (music & pages).
Source: http://danviet.vn/chi-tiet-4-bo-canh-moi-xuat-hien-trong-game-dau-sung-free-fire-502021412559491…Source: http://danviet.vn/chi-tiet-4-bo-canh-moi-xuat-hien-trong-game-dau-sung-free-fire-5020214125594915.htm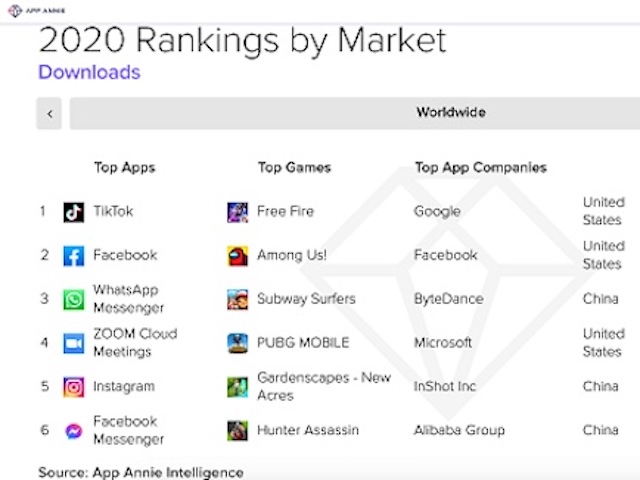 After becoming the top game in terms of global downloads for 2 consecutive years, this game immediately released a music video…
.