Sunday, February 14, 2021 08:00 AM (GMT + 7)
5 great iPhone games that you can play with your lover anywhere and anytime. Especially they are free.
There are many ways couples can spend time together by joining this special friend in a fun iPhone game contest below.
Trivia Crack 2
The original Trivia Crack is one of the best games available for the Apple Watch, and its sequel doesn't disappoint. You can challenge your partner or anyone else in the world to see who is more knowledgeable or simply who guesses best.
In classic game mode, you will have to spin a wheel and get a question from the topic it approaches. The questions are harder than you think and you'll have a chance to answer them before your opponent's turn. The first person to answer correctly in all categories will be the winner.
Trivia Crack 2 has other game modes available to test your brain. You will also have special quests and daily challenges that will give you the crown. Alternatively, if you or your partner is competitive, you can also do your best to reach the top of the rankings.
Clash Royale
If you've played Clash Royale before, you probably know that this game is primarily not a game to play with each other, however you can still do it. Clash Royale has a variety of game modes that allow you to play in matches 2 and 2. You can choose your partner and then the game will find two other people with the same card and tower level as the two of you, make the game fair and more interesting.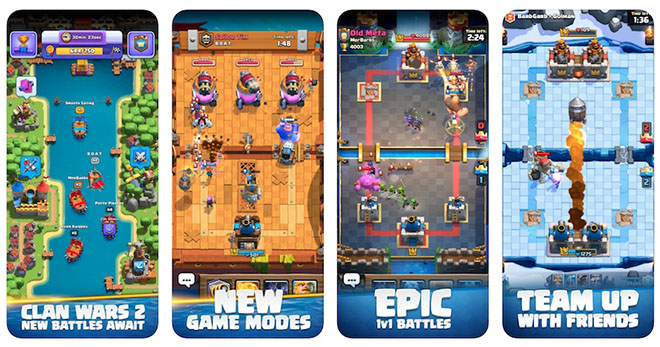 There are over 100 cards available in the game that you will collect, and the more chests you win while playing the better. The best part is, without your teammates, you can always play alone and get higher scores.
Not only that, but you can also take part in some special challenges with your partner. You two will earn some gold and cards just by playing hard and having fun as a couple.
Soul Knight
If you or your partner is looking for a simple game like alien shooting then Soul Knight is the perfect choice for both. Soul Knight has everything you want from a game. You have a superhero, magic stone, sword and gun and a lot more. You will enter a randomly generated dungeon, explore it to find the best weapon and shoot everything your way.

Of course, you won't be alone. You will have other superheroes to help with the quest, and your partner will be able to join the action in multiplayer mode. There are lots of superheroes to try and more than 100 weapons available for you to find in the game. It is one of the best shooting games available on the app store and is a perfect game for a date night.
Brawl Stars
If you want your mission to be more than just bombarding but need your own strategies, you should try Brawl Stars, a game made by the same people who created Clash Royale but aimed at more multiplayer games.
You can play against your partner in the fighting game type other couples or you can find another player online to challenge another team in match 3 and 3. This game has a series of Different game modes will keep you hooked for a long time. There are also special challenges that you can play with the game to win rewards and level up faster.
Like Clash Royale, you'll earn gold, gems, and chests to unlock new Brawlers. You can level up your warriors and unlock their superpowers, star powers, and gadgets.
Words With Friends 2
Words With Friends 2 is one of the most popular games on the App Store. You will battle with other people to try to arrange the most accurate words to earn the highest score. Not only do you challenge your brain to find the best words, but you also have a great time playing the game.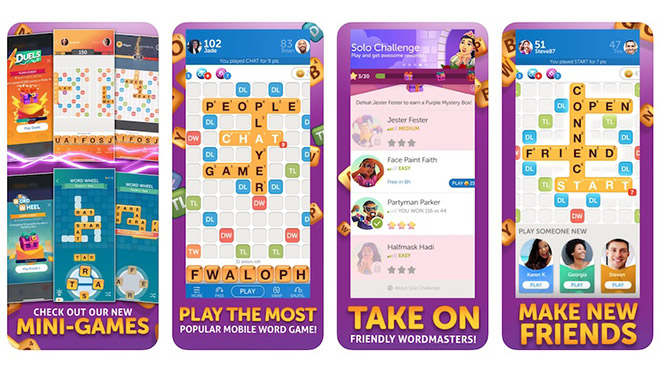 You can play with your friends, family or even your partner. But if none of them are available, you can still find a match with other players from all over the world. And if you get tired of the same game mode, Words With Friends 2 also has a few mini-games you can try to challenge your brain.
Source: http: //danviet.vn/nhung-tro-choi-iphone-thu-vi-cho-cac-cap-doi-trong-le-tinh-nhan-50202114275873 …Source: http://danviet.vn/nhung-tro-choi-iphone-thu-vi-cho-cac-cap-doi-trong-le-tinh-nhan-5020211427587353.htm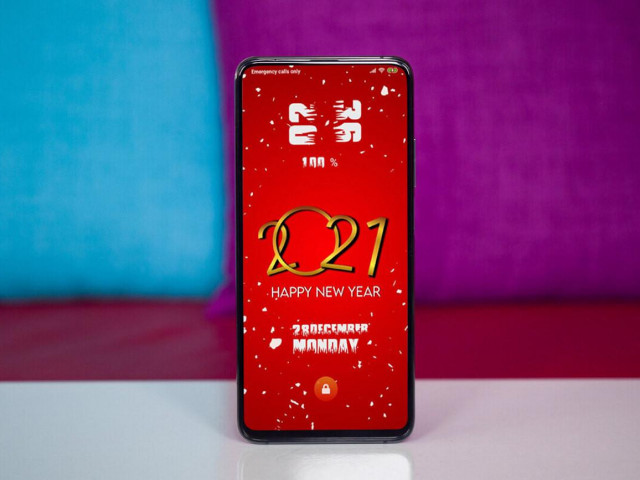 With just a few simple steps, you can easily bring the atmosphere of the new year to your smartphone.
.