Thursday, October 21, 2021 12:00 PM (GMT+7)
The UK's competition watchdog on October 20 announced a fine against the Facebook group for not providing data.
The AP says the UK's Competition and Markets Authority (CMA) has fined Facebook £50.5 million ($69.4 million) for breaching rules in London's investigation into a public procurement deal. Facebook's Giphy.
The CMA said Facebook did not provide the necessary information during the investigation. Despite receiving many warnings, this group is said to be "intentionally non-compliant".
Investigations like the one above are intended to prevent companies/groups from merging the objects they want to acquire while the investigation is ongoing.
Facebook fined $69.4 million in UK. Photo: AP
"We warned Facebook that it was a violation to refuse to provide material information, but even after losing the case in two separate courts, Facebook continues to disregard its legal obligations. This should be a warning to any company that thinks they are above the law," said Joel Bamford, senior director of mergers at CMA.
As for Facebook, this group said that it would review its decision and weigh its options, and said "totally disagree with the unfair decision of the CMA".
Meanwhile, The Verge on October 19 reported that Facebook is planning a new name next week to reflect their focus on the metaverse (virtual universe).
Facebook CEO Mark Zuckerberg is expected to discuss the rebranding at the company's annual Connect conference on October 28, but could make an announcement sooner.
According to The Verge, just like Google was created from parent company Alphabet in 2015, Facebook's rebranding will likely create a umbrella company that will oversee the Facebook app as well as Instagram, WhatsApp and Oculus.
The rebranding information comes a day after Facebook announced it would hire around 10,000 people to work on its VR gaming platform, a 3D virtual game space, over the next five years.
Source: https://nld.com.vn/thoi-su-quoc-te/facebook-chua-het-van-xui-bi-anh-phat-sat-van-202110202057454…Source: https://nld.com.vn/thoi-su-quoc-te/facebook-chua-het-van-xui-bi-anh-phat-sat-van-20211020205745495.htm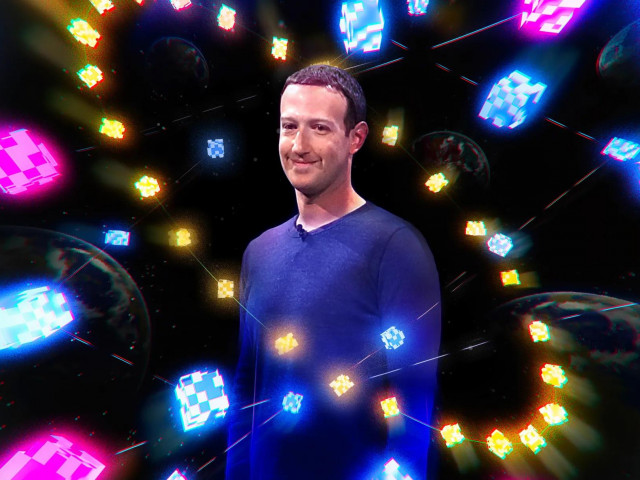 According to The Verge, Facebook is planning to change its name next week to reflect its focus on building the metaverse.
.