Thursday, April 29, 2021 19:00 PM (GMT + 7)
The new privacy update from Apple will impact its ad targeting, starting in the second quarter, Facebook said.
Facebook experienced growth in the number of users and revenue in the first quarter. But recently, the "giant" social network said, new privacy updates that Apple released this week could hinder its advertising business.
In the latest statement, Facebook CFO Dave Wehner said: "We continue to expect an increase in ad targeting by 2021 from regulatory and platform changes, in particular. Recently released iOS 14.5 update, is expected to have an impact in the second quarter ".
Apple's iOS 14.5 update will have an impact on Facebook.
It is estimated that in the second quarter, the social network recorded a 48% increase in revenue, to $ 26.17 billion, exceeding Wall Street's expectation of $ 23.7 billion. Facebook earned $ 3.30 / share, exceeding the prediction of $ 2.34 / share. As more businesses were working online during the pandemic, Mr. Wehner said the company's revenue growth was driven by an increase in the average price per ad. Facebook shares have risen nearly 5%, to 322.04 per share.
According to statistics, about 2.85 billion people log into Facebook every month, up 10% from the same period last year.
Facebook's first quarterly earnings report was released as the public war with Apple continued to escalate. On Monday, the social network said there would be a change requested by Apple as part of Apple's iOS 14.5 software update.
App developers, including Facebook, will begin showing iPhone and iPad users a prompt asking for follow-up permissions on other apps and websites. Before displaying Apple's request message, Facebook plans to display its own screen, outlining how the company uses the data.
Facebook boss – Mark Zuckerberg and Apple CEO – Tim Cook.
During a conference meeting, Facebook COO Sheryl Sandberg said the company is helping businesses navigate through iOS 14.5 changes and is rebuilding "meaningful" parts of its ad technology. . Social media will still help businesses get "great results" from digital ads, she added.
The largest social network in the world has encountered many problems with the protection of user privacy. Its most damaging scandal involves political consulting firm Cambridge Analytica, which may have affected the results of the 2016 US presidential election.
Facebook has openly opposed Apple's privacy change, claiming it could make it harder for small businesses to target ads to attract new customers. On the other hand, Apple says a new feature, called App Tracking Transparency, will give users more control over their data.
In an interview in March, Facebook CEO Mark Zuckerberg was "confident" that Facebook would be able to "handle the situation well."
New products to compete
At the same time fighting Apple, Facebook continues to develop new products as competition intensifies from short-form video app TikTok, social networking site Twitter and other technology companies.
Facebook plans to roll out a number of audio tools in the coming weeks, including a competitor to Clubhouse and a feature called Soundbites, which allows users to share short audio clips.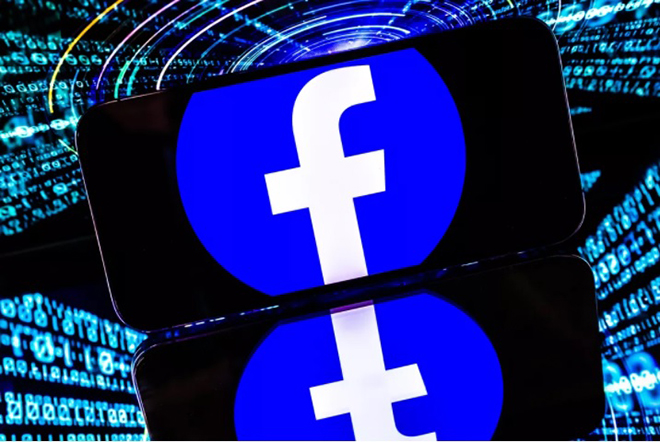 Facebook is expanding its influence through many other online forms.
This week, Spotify added a mini player for songs and podcasts in the Facebook app, allowing users to discover new content more easily through social networks.
Facebook also doubled down on video in the last year, rolling out tools like Messenger Rooms. The company has also introduced a short form video feature called Reels on Facebook and on the Instagram photo service, "confronting" directly with TikTok.
From e-commerce to virtual and augmented reality, social media are also looking for ways to make money beyond advertising. Oculus, a maker of virtual reality headsets that Facebook owns, released Quest 2 last year. On Wednesday, Zuckerberg said the headphones were selling better than expected.
Source: http: //danviet.vn/facebook-lap-tuc-phan-don-sau-ban-cap-nhat-ios-145-cua-apple-50202129418594000 …Source: http://danviet.vn/facebook-lap-tuc-phan-don-sau-ban-cap-nhat-ios-145-cua-apple-502021294185940004.htm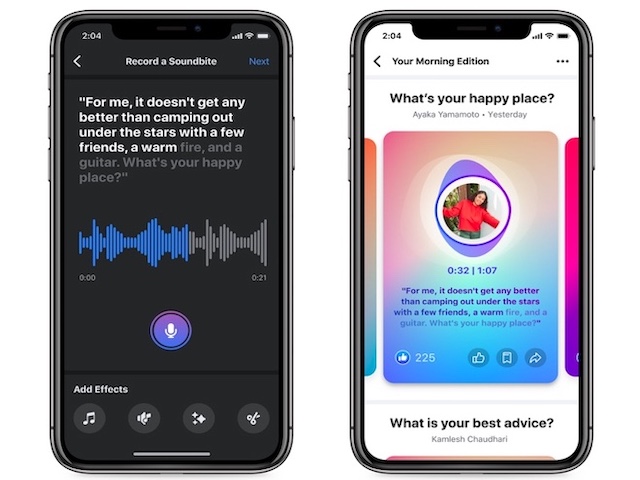 Facebook has invested for a long time in audio technologies like speech-to-text and …
.