Friday, August 20, 2021 17:55 PM (GMT+7)
"Vo Lam 102" is a competition with a "huge" investment with a total prize value of up to 38 billion VND, for the gaming community of Vo Lam Truyen Ky Mobile and Vo Lam Truyen Ky 1 ​​Mobile.
Accordingly, Vo Lam 102 will be the gathering place of talented gamers representing both Vo Lam Truyen Ky Mobile and Vo Lam Truyen Ky 1 ​​Mobile games. This is one of the most prominent events of VNG in 2021, when they announced a total prize value of up to VND 38 billion, including:
– 200 million VND in cash for each male/female Champion of each game;
– 30 million VND for 16 consolation prizes for both games;
– Hundreds of exclusive gifts and thousands of other valuable ingame items for both contestants and spectators.
Vo Lam Truyen Ky 1 ​​Mobile sharply reproduces the original graphics of VLTK that once "remembered".
With the companionship of famous female streamer Linh Ngoc Dam and handsome singer JSOL, Vo Lam 102 is expected to initially succeed in impressing and becoming the most anticipated contest in the community. Sword Hiep Love Duyen current.
At 10 am on August 20, Vo Lam 102 opened and officially received the first registrations.
"No matter who you are, gender, profession, or field, as long as you are 18 years old, confident with your beauty and talent, and have a character in the game of level 30 or higher, you can report this. Depending on the rules of each round, contestants will compete with each other through photos and videos, fully showing their beauty as well as outstanding talents/skills. Then, the community will vote. for your favorite contestant by "dropping Tim" – an item in the game – directly at the test interface", VNG said.
The organizers note that the registration number is also one of the bases for ranking in case the candidates have the same score. Therefore, early registration to have a pre-registration number will become a plus point for gamers if this happens.
According to the recommendation from the organizers, 850 x 540 pixels is the best size to fully display on the exam interface. Therefore, gamers, please pay attention to choose a beautiful, clear image of yourself to upload (post) first, because this will become the avatar for that gamer. At the same time, the investment for the introduction is equally important.
"Heart 102" is the vote sent by the audience to the contestants. Each "drop heart" will help the candidate score 1 point in the leaderboard in the rounds. The contestant who receives the higher number of hearts will accumulate more points, and of course, the closer the Champion will be. This item is accumulated/collected/exchanged by gamers through in-game activities.
Not only are the items that contestants dream of receiving, 102 hearts are also the basis for ranking audience participation scores. The contest will have 2 rankings that are updated continuously in real time: Contestant scores and audience votes. The top audience with high positions on the rankings will receive a special gift from the organizers. Each participating contestant can also become a spectator, using the 102 heart item to vote for himself and other candidates.
Vo Lam 102 includes 3 main rounds, the estimated time is as follows:
– Round 1: From August 20 to 10:00 on August 29, 2021
This is a competition round for each server of each game. Therefore, the audience will also only vote for contestants belonging to the same game and the same server as themselves. During the voting period (from August 23 to 29), candidates will not be able to edit or update their registered information. However, new contestants can still participate normally.
– Round 2: From September 3 to 10 p.m. on September 8, 2021
This is the inter-server qualifier for each game. The audience can see and vote for the contestant on the other server and play the same game with them, can't vote for the contestant in the other game. Contestants in the top 5 of each server and achieving a minimum of 1,000 voting points in round 1 will be eligible to enter round 2 with their scores reset to 0.
– Round 3: From September 13 to 22:00 on September 27, 2021
This is the general round of Vo Lam 102. Audiences can vote for their impressive candidate regardless of game or server. It is expected that 40 faces will compete in this round. They are the top 5 contestants in each North – Central – South region of each game, and 10 potential contestants are divided equally among 2 games voted by the organizers.
Source: http://danviet.vn/game-san-dau-tai-nang-va-nhan-sac-lon-nhat-gioi-vo-lam-tien-thuong-38-ti-50202…Source: http://danviet.vn/game-san-dau-tai-nang-va-nhan-sac-lon-nhat-gioi-vo-lam-tien-thuong-38-ti-50202120817541603.htm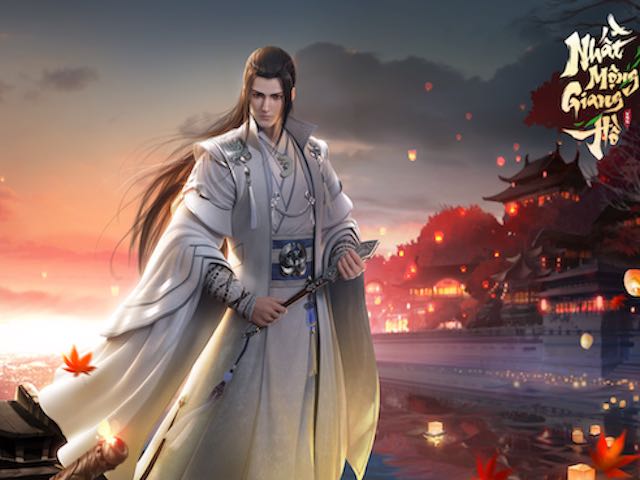 That's what the "father" of NetEase and publisher VNG describe about the game Nhat Mong Giang Ho VNG.
.