Sunday, January 10, 2021 11:45 AM (GMT + 7)
If you are planning for small changes in your life for the new year, try the following useful technology application ideas below.
Leaving behind a turbulent year 2020, the whole world has officially entered a new year 2021 in a welcome mood for new changes. This will be the right time to plan for the positive changes in your life. Since we have seen the power and power of technology during this quarantine period, why not have the momentum to explore further the possibilities that technology might bring?
Balance your life with Digital Wellbeing
One of the values ​​that social separation gives us is appreciation for life and the opportunity to slow down to spend more time with yourself. But how can we continue to maintain a balance of life without getting caught up in the cycle of work and social activities?
Take advantage of technology solutions that help balance life more.
Using technology to build a healthy lifestyle may sound like an irrational idea, but that's what Digital Wellbeing was created by Google to help users form a digital habit. healthy. First, evaluate your relationship with the platforms and technology applications you use every day through a short Google quiz.
If you use Android, the Digital Wellbeing application will be integrated directly into the operating system for you to access from the Settings section, or you can also download apps from Google Play. With limited app-specific timer features, focus mode settings for fixed timeframes, and bedtime settings, you can start controlling time each day and balance life.
Besides, you can use Calendar to manage, organize and set up new habits. Sign up for a sport or gifted course, download fitness apps, or follow YouTube channels like Chloe Ting, Yoga with Brian, or Lamita Dance Fitness to train yourself at home. Then set up a fixed schedule with Calendar to get reminders about training times.
Online travel, explore new lands
Although restrictions on movement between countries have yet to be relaxed, with the relatively stable disease control situation in Vietnam, this will be your chance to explore the beauty of regions across the country. country. Planning a trip can be a lot easier with the integrated travel information aggregator. https://www.google.com/travel/.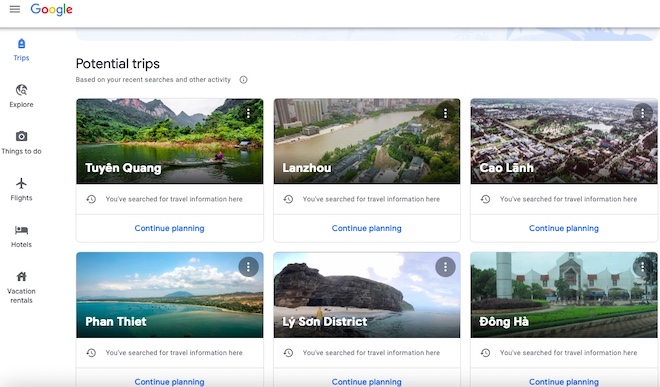 Google has tools to help users travel online and plan future travel.
You can view information about each locality, popular tourist activities and landmarks with photos and real reviews from other travelers, see flights, hotels, and expenses from time to time and link to the reservation page.
In addition, while waiting for international flights to reopen, you can also take advantage of the time to learn about the tourist destinations of your dreams in advance. Google Arts and Culture with more than 10,000 famous places around the world presented as a 360-degree image, video or virtual discovery tour.
Discover the story of the heritage that have made Korean cultural and human values, understand the cultural features and historical landmarks of Italy, or grasp every corner of the Museum of Fine Arts Metropolitan, which holds legendary fashion collections from world-famous designers from home to experience future trips more deeply and fully.
Install other useful applications
Instead of spending too much time on social networking apps for entertainment or communication, try to use your device time for useful things other than the best apps of 2020. here.
Source: http: //danviet.vn/thoat-xac-ngay-dau-nam-2021-bang-nhung-ung-dung-hay-nhat-cua-google-5020211011 …Source: http://danviet.vn/thoat-xac-ngay-dau-nam-2021-bang-nhung-ung-dung-hay-nhat-cua-google-50202110111435333.htm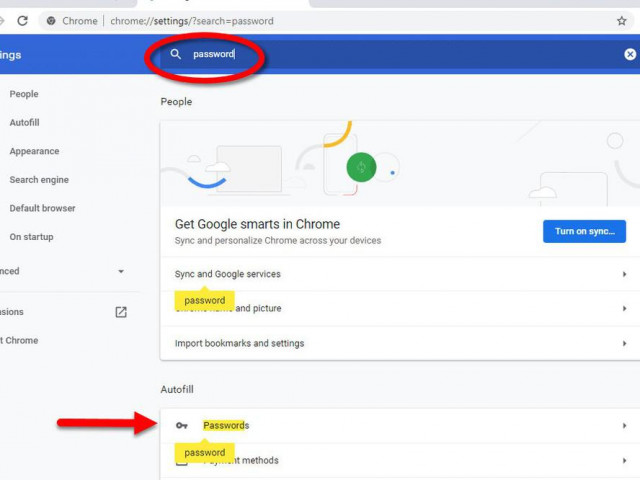 TPO – If you want to delete passwords saved on Google Chrome browser, you only need to do a few very simple steps …
.