Wednesday, May 19, 2021 19:00 PM (GMT+7)
Android 12 contains the biggest design change in Android's history.
Android 12 contains the biggest design change in Android's history. Google has rethought the entire experience, from color to shape, light, and movement. The result is Android 12 that's more expressive, dynamic, and personal than ever before.
Android 12 beta has just been introduced by Google.
Personalized
Starting with Android 12 on Pixel devices, users can completely personalize their phones with a custom color scheme and redesigned widgets. Using what Google calls color extraction, the user chooses their background image, and the system automatically determines which colors dominate, which complements, and which looks great. It then applies those colors across the entire operating system: Notification window, lock screen, volume control panel, new widgets, and more.
This work is being done in close collaboration between the software and hardware design teams and Google's Material Design team. They are consolidating their software and hardware ecosystems under a single design language called Material You.
Dynamic movements and animations
From the moment you hold your Android 12 device, you'll feel how it comes to life with every touch, swipe and scroll. The phone responds to touches quickly with smooth movements and animations.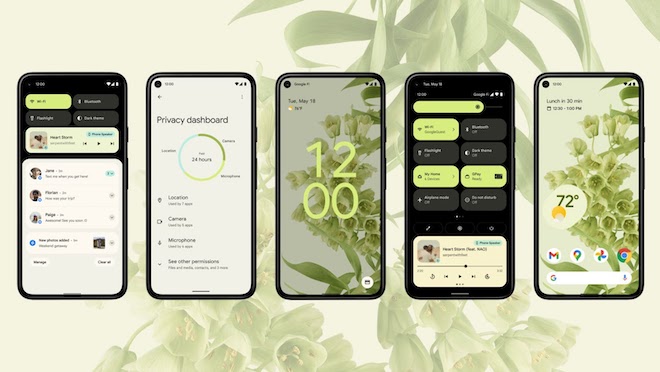 Android 12 contains the biggest design change in Android's history.
Google has also simplified interactions and rebuilt the entire underlying system to make the user experience more fluid and efficient. Android devices are now more active and responsive with better power efficiency, so users can use their devices longer without needing to charge. This is achieved through a number of improvements including up to 22% reduction in CPU time required for core system services and up to 15% reduction in the utilization of large system server cores.
Redesigned system spaces
Some of the most important spaces on the phone like the notification panel, quick settings, and even the power button have been purposefully redesigned.
The notification panel is more intuitive and playful with a quick view of the app's notifications, whatever the user is listening to or watching, and the Quick Settings section for practically total control. operating system with just one swipe and one touch. The Quick Settings space not only looks and feels different, it's been rebuilt to accommodate both Google Pay and Smart Home Control.
To make sure Google's help is always at hand, users can now hold down the power button to call the Assistant to make a phone call, ask questions, or read aloud articles.
Privacy and security by design
Android 12 includes new features that are more transparent to help users know which apps are accessing their data, and add more control so users can make informed choices about how much personal information they have. kernel that the application can access.
The new Privacy Dashboard provides an overview of the settings for which permissions and data is being accessed, how often and by which apps. It also allows users to easily revoke the permissions granted to that application right in the statistics page.
Google added a new indicator in the upper-right corner of the status bar to let users know when apps are accessing the microphone or camera. And if you want to remove an app's access to these sensors for the entire system, Google has added two new toggles in Quick Settings.
Google also gives users more control over how much information is shared across apps. With the new approximate location powers, apps can be limited to only seeing your approximate location instead of an exact location. For example, Weather apps don't need your exact location to make forecasts.
Source: http://danviet.vn/google-gioi-thieu-android-12-voi-thiet-ke-lot-xac-chua-tung-thay-5020211951858…Source: http://danviet.vn/google-gioi-thieu-android-12-voi-thiet-ke-lot-xac-chua-tung-thay-5020211951858344.htm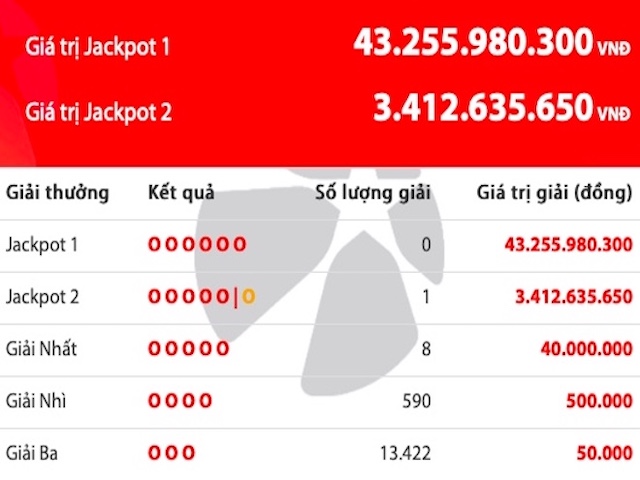 The owner of this lottery is a subscriber of a Vietnamese network operator.
.