On the morning of January 14, 2022, the press conference to launch the upgraded version of GoSELL 3.3 – the omnichannel sales platform provided by Mediastep Software Co., Ltd. was officially held. At the event, the latest updated export support feature received great attention from Vietnamese businesses.
After more than 2 years in the market, Mediastep Software Co., Ltd is proud to be a provider of technology solutions to support e-commerce business in Vietnam. In which, GoSELL is the market leading platform, providing a full range of OAO (Online And Offline) sales management solutions, with service packages to ensure customers' business is convenient. convenience and achieve the highest sales.
With the operating principle of "Helping you sell more", GoSELL constantly innovates and brings the best solutions to customers. And after GoSOCIAL – the most popular social selling tool launched last month, Mediastep Software recently continued to launch a new export support feature to help sellers not only develop their domestic business but also export to the international market.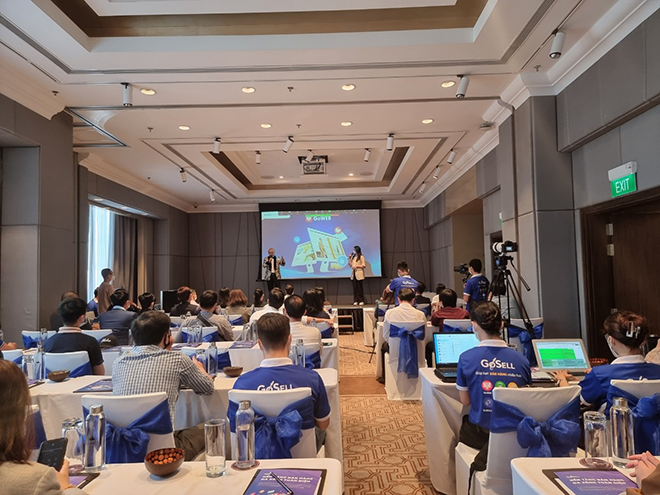 Previously, international sales was a difficult problem for domestic businesses because of barriers in language, transportation, currency, etc. However, thanks to GoSELL's solution to help export goods, international customers will have an easy, fast and extremely convenient shopping experience at your online store. They can go to the sales website or app to browse the products, convert the desired currency, add to the cart, see the specific shipping price and pay directly on the business website or app. Karma.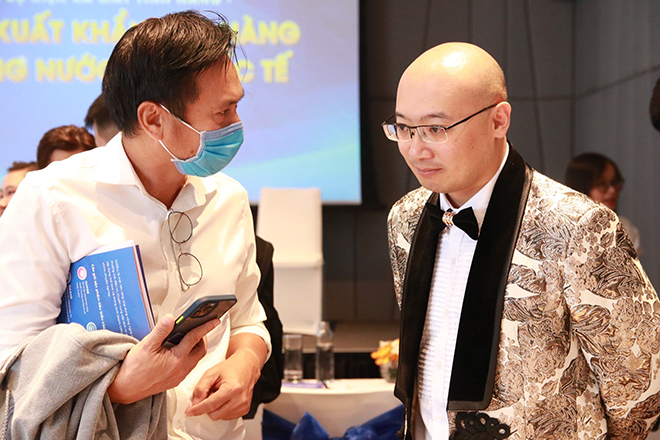 Sharing about introducing this feature to the business market, Mr. Tom Peng – CEO of GoSELL said: "Vietnam is poised to become a major exporter and there are many great Vietnamese products and brands that can benefit from international trade. With the latest version of GoSELL, we can helping Vietnamese businesses not only wholesale large quantities to international agents but also retail to end consumers.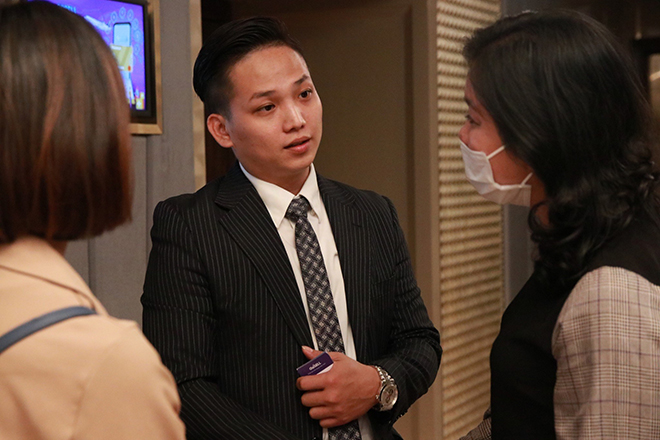 Also at the press conference, Mr. Trac Tan Long – Sales Director of Mediastep Software said that now is the golden period for Vietnamese enterprises to reach out from the domestic market. Because Vietnam in particular and Southeast Asia in general are gradually becoming a fertile ground for European countries and the US to find supplies to recover their economies and replace the broken supply chain that used to depend heavily on China. before. By understanding the market trends, GoSELL 3.3 was born to help businesses remove all challenges in export sales and rise to the top of the profit race in the near future.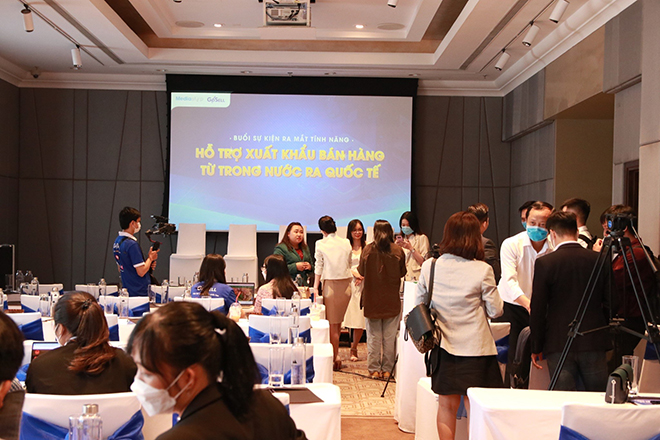 And to achieve this positive result, GoSELL has focused on developing two features, which are support for international shipping and payment via Paypal, to make it easier for businesses to sell to foreign markets. outside. With shipping support, GoSELL allows business owners and buyers to proactively install and know the shipping price for each order. Meanwhile, with payment support, customers can convert to 190 currencies worldwide (rates are automatically updated) and pay businesses directly through Paypal.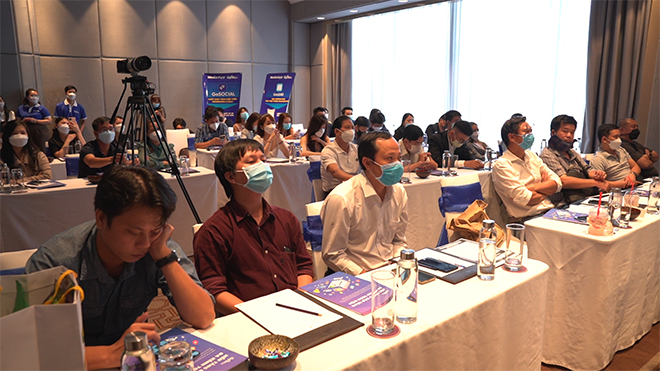 Present at the press conference to launch GoEXPORT, Ms. Sam Lan – owner of the Pick Beauty cosmetic chain excitedly said: "As a cosmetic supplier, I struggled to find a business solution, until I found GoSELL. Now I can easily create my own website to reach customers online. I am always confident in the quality of my products, so I also want to export. Therefore, I will use the new feature of GoSELL to bring my product to the international market."
Ms. Hoang Anh – Director of Ying Detox Company is also one of the customers who want to experience the export feature. "I am using Gosell's website to support domestic multi-channel business management. I also thought about doing international business but found it quite difficult due to language, shipping and payment barriers. But with this new feature of GoSELL, I can completely and easily bring my products to the international market."
Mediastep Software Vietnam Co., Ltd
Address: 12th Floor, Vietjet Plaza, No. 60A Truong Son Street, Ward 2, Tan Binh District, Ho Chi Minh City, Vietnam
Hotline: 02873030800 VND
Website: www.gosell.vn
Email: [email protected]
Source: http://danviet.vn/gosell-ra-mat-tinh-nang-ho-tro-xuat-khau-giup-doanh-nghiep-viet-tiep-can-thi-t…Source: http://danviet.vn/gosell-ra-mat-tinh-nang-ho-tro-xuat-khau-giup-doanh-nghiep-viet-tiep-can-thi-truong-quoc-te-5020221711406578. htm
.