Accordingly, Apple will stop providing security updates if users do not upgrade their iPhone to iOS 15 version.
When it launched iOS 15 last fall, Apple first offered security updates separately, rather than integrated with the operating system upgrade. This allows people who are not ready (or unwilling) to still install security patches without upgrading to a higher version.
At the time, Apple said: "You can update to the latest version of iOS 15 as soon as it is released to experience new features, and receive complete security updates. Or continue to use iOS 14 and still receive important security updates until you're ready to upgrade to the new version."
However, it seems Apple has run out of patience for those who choose to stick with iOS 14. With the release of iOS 15.2.1 this week, the company has stopped providing separate security updates in an attempt to promote push users to upgrade to iOS 15.
For those still using iOS 14, the Software update screen will not show the Install Security Updates option.
This change comes after Apple found that currently only 63% of devices have upgraded to iOS 15, significantly lower than previous updates.
iOS 15 was officially introduced in September 2021 with many additional features, improved performance, and fixed previous bugs. However, after more than 3 months of launch, the percentage of users installing iOS 15 is still lower than last year when Apple introduced iOS 14 version.
To find out why, Cult of Mac conducted a survey on Twitter. The results show that most iPhone users hesitate to upgrade to iOS 15 because of concerns about bugs and this version does not have many attractive features.
When launching iOS 14 in 2020, Apple has added a lot of attractive features, such as Home screen widget, picture-in-picture… and more. Meanwhile, the iOS 15 version is mainly focused on security issues and improving user privacy.
In addition, some feedback also suggested that Apple's recent iOS updates contained quite a lot of errors, causing iPhone to lose signal, drain the battery, notify that the memory is full even though the capacity is still there.
However, in another survey by Cult of Mac, up to 91% of users said they would install a new version as soon as Apple released it. This shows that iOS still has strong support from users.
Statistics show that Google's latest version of Android is currently only installed on about 25% of devices. Despite being nearly 7 years old, the iPhone 6S is still supported to upgrade to iOS 15, which is unthinkable for Android devices.
Source: https://kynguyenso.plo.vn/ky-nguyen-so/tuyet-chieu/day-la-ly-do-vi-sao-ban-nen-nang-cap-ios-15-n…Source: https://kynguyenso.plo.vn/ky-nguyen-so/tuyet-chieu/day-la-ly-do-vi-sao-ban-nen-nang-cap-ios-15-ngay-lap- tuc-1039227.html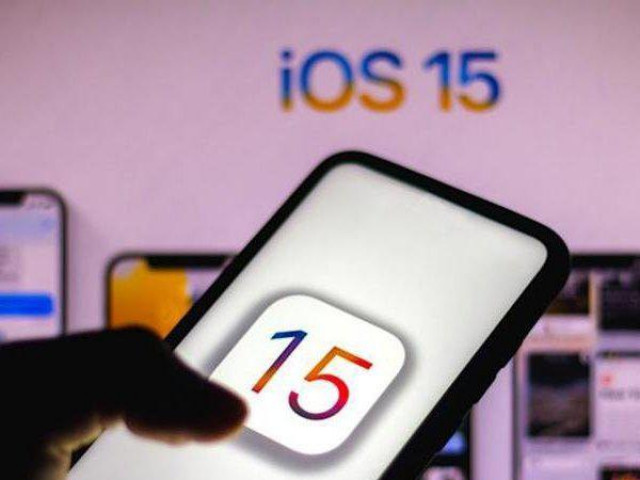 The vulnerability of the HomeKit application causes the iPhone to freeze, fall into a reboot loop that the user cannot intervene.
.