Saturday, June 26, 2021 15:00 PM (GMT+7)
COVID-19 has had both a positive and a negative impact on the global esports industry.
Before the COVID-19 pandemic, Newzoo's report noted that the global e-sports industry's revenue always grew by 10-15% per year. Even, according to forecasts, revenue may exceed $ 1.1 billion in 2020. However, when the pandemic occurred, Newzoo had to lower its forecast twice, to only about $ 953 million. For the first time, e-sports revenue had to record a negative growth of 0.8% over the previous year.
Global eSports revenue growth.
Events, tournaments delayed or moved to online
Vietnam is currently a potential market for development, and e-sports is an up-and-coming industry with about 18 million people participating in playing eSport games. However, in 2020, the outbreak of the COVID-19 pandemic has caused a lot of consequences and completely changed the way the e-sports industry operates as well as causing many difficulties for domestic businesses, making tournaments and sports events more difficult. eSport tournaments are forced to switch to online competition or worse, cancel.
Typically, the AWC 2020 (Lien Quan Mobile) was canceled or the Vietnamese representatives were unable to attend the World Finals (League of Legends). This is the main reason for the sudden decline in the biggest revenue streams of the esports industry.
Although tournaments can still be held online, this also causes a lot of difficulties in operation as well as significant revenue loss for the eSport industry, especially when the revenue from events and tournaments. severely degraded.
Sponsors concerned when sponsoring eSport tournaments
Like many traditional sports, eSport is competitive and competitive. Therefore, the cheering from the audience is one of the factors that create a passionate atmosphere, helping the teams to compete in a dedicated way. In addition, side activities such as music, entertainment or the sale of souvenirs are no longer available, causing revenue from tournaments to decrease.
That is why sponsors are concerned because their products and services will not be able to appear directly to consumers. ASUS ROG Vietnam, a major sponsor and has sponsored many Vietnam eSport tournaments and teams, thinks that eSports events without spectators detract from the opportunity for sponsors to introduce products. and for customers to interact and experience the product directly.
However, that does not mean that sponsors cut their sponsorship because the effectiveness of communication and brand recognition is still very potential when the number of eSport audiences watching via livestream tends to increase sharply. Because when all activities come to a halt, the online platform is the only place that allows entertainment activities to take place normally or even more than before, opening up great opportunities for publishers and retailers alike. eSport tournament organizer.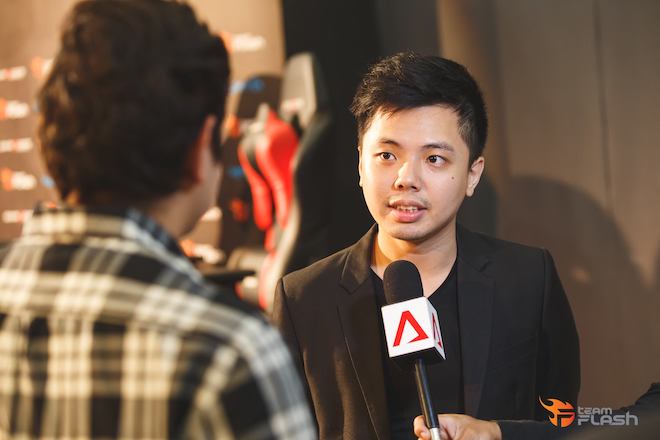 Mr. Terrence Ting – Director of Team Flash.
Terence Ting – Director of Team Flash said: "COVID-19 has had both positive and negative effects on the global e-sports industry. While live events and tournaments have been cancelled, online and digital content consumption is still growing, resulting in higher engagement rates across all markets. This also causes brands to increase investment in digital platforms and the way esports must continue to find another way to make money and adapt to the post-COVID-19 landscape."
It can be seen that e-sports are less affected than other sports and entertainment industries due to the nature of online operations. But the main source of revenue from sponsors and advertising has decreased significantly, making 2020 still a challenging year for businesses in the industry.
* The article references data from "Vietnam E-Sports White Paper 2021" released by VIRESA, in collaboration with Appota Esports.
Source: http://danviet.vn/dai-dich-covid-19-da-tac-dong-ra-sao-den-nganh-the-thao-dien-tu-50202126614584…Source: http://danviet.vn/dai-dich-covid-19-da-tac-dong-ra-sao-den-nganh-the-thao-dien-tu-502021266145842201.htm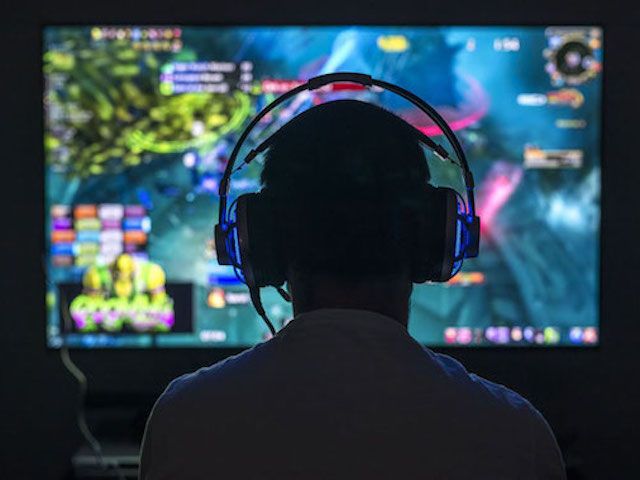 The COVID-19 pandemic and social distancing orders have made eSports more widely known around the world.
.