Sunday, November 8, 2020 19:05 PM (GMT + 7)
When uploading content to YouTube, you must first make sure the video is not copyrighted. If not, your YouTube channel will be "stuck", affecting your prospects of becoming a famous YouTuber.
The big question now is how to limit copyright issues when building a YouTube channel?
Currently, YouTube provides Copyright Match tool, which allows you to quickly check whether videos about to upload are copyrighted or not. However, this tool is only available to channels that have joined the YouTube partner program.
When you upload a video, this tool will automatically scan your video with someone else's video to make sure there are no similarities or yes, but to a minimum.
Typically, copyright issues are often related to video or audio. To check if your channel is copyrighted or not, users just need to visit YouTube, then click the avatar in the upper right corner and select YouTube Studio.
Click on the copyright claim to see details. Photo: MINH HOANG
The Dashboard section (overview) is a place to display overview information related to your YouTube channel. If you want to check views or alerts, just switch to the Video section right below.
Upon receipt of an audio copyright claim, your video may be muted in some or all of the video, in more severe cases monetization disabled, unavailable in some countries or "eaten. stick".
Besides, YouTube also suggests some things that users should do to get rid of that problem (if any).
To limit the problem of copyright in the future, you should carefully study information about videos and music, make sure they are not copyrighted or buy music accounts on Artlist, Epidemic Sound … or use music library. YouTube's free.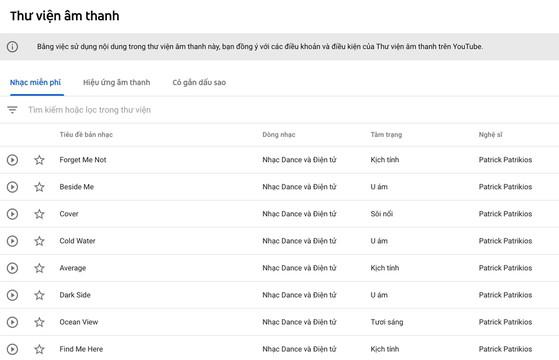 YouTube, Facebook … all provide users with free audio stores. Photo: MINH HOANG
Note, Facebook also offers a free audio repository, however, it's only safe when you use and post videos on Facebook, similar to YouTube. If you post the video to another platform, the video can be copyrighted.
It is difficult to know if your video is copyrighted, so users can create a test YouTube account. With this account, you will upload the video first for the system to check, if everything goes well, users please upload the same video to the main account for everyone to see.
This is probably the best way to ensure your YouTube channel is always safe, otherwise, after three times of being "stabbed" or heavily warned in a certain period of time, your channel will be disabled. money or even worse, the channel deletion along with all videos.
Source: https: //kynguyenso.plo.vn/ky-nguyen-so/tuyet-chieu/cach-kiem-tra-video-youtube-cua-ban-co-dinh-b …Source: https://kynguyenso.plo.vn/ky-nguyen-so/tuyet-chieu/cach-kiem-tra-video-youtube-cua-ban-co-dinh-ban-quyen-khong-948742.html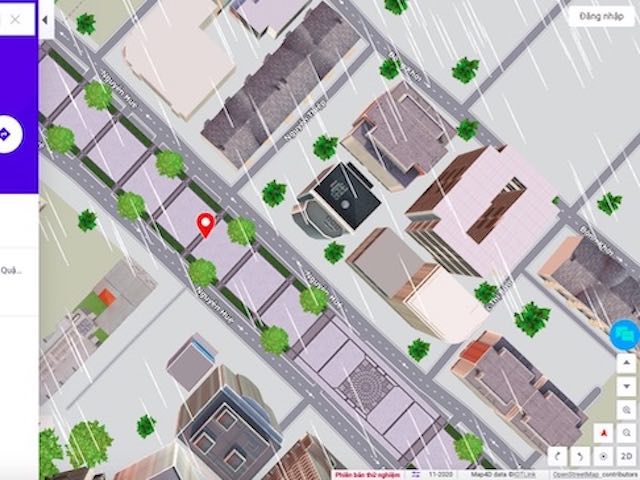 This map allows the user to assess past / present / future changes in status …
.