Friday, July 2, 2021 19:20 PM (GMT+7)
If you decide to delete your Facebook account and don't want to use it anymore, you can refer to the article below.
You are worried about your online privacy and want to disconnect from the social network Facebook, there are two ways to get rid of your Facebook account: You can temporarily disable your Facebook account or choose to delete it Facebook forever.
What is the difference between deleting a Facebook account and disabling a Facebook account?
The biggest difference between disabling and deleting a Facebook account is that disabling gives you the flexibility to come back whenever you want, whereas deleting an account is an act of permanently removing it.
What happens when you deactivate your Facebook account?
When you deactivate your account, your timeline, including your posts, photos, friends list, and "referrals" information will be hidden and your account will not be searchable by others. . However, you can still log in to Messenger and message people. Facebook still saves all your information (friends, posts, photos, videos, interests…) in case you choose to use it in the future.
What happens when you delete your Facebook account?
You will not be able to regain access once the account is deleted, and everything associated with the user will be permanently deleted. For this reason, Facebook delays account deletion for 30 days after the request is made, and during those 30 days, you can log into your account to cancel your deletion decision. It can take up to 90 days after your account is deleted for all of your data stored in Facebook's backup system to be completely erased.
How to download Facebook account information before deleting
Step 1. Click the "inverted triangle" in the top right corner.
Step 2. Click "Settings & Privacy", select "Settings".
Step 3. Click "Your info on Facebook".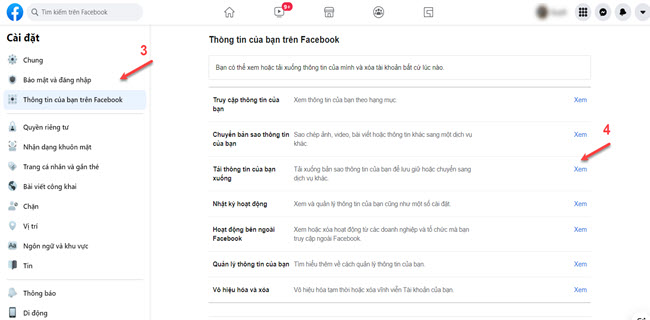 Step 4. Click "View" next to "Download your information."
Step 5. Uncheck the boxes of data categories that you do not need to download, then select the time part (Facebook defaults to the longest time), select the file quality and download data file format (HTML or JSON)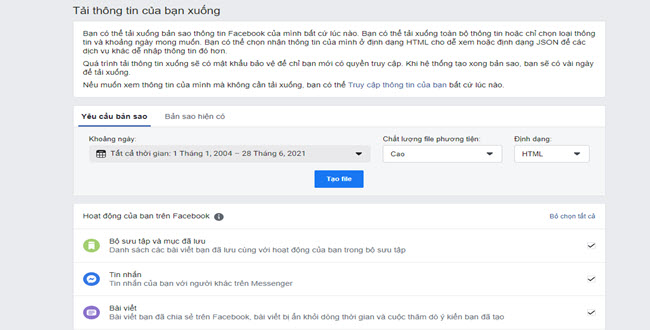 Step 6. Click "Create File" to confirm your request. You will receive an email notification when your file is ready to download. The steps to download personal information on computers are similar to those on mobile phones.
The fastest way to delete Facebook account
After you finish downloading your archive, you can now delete your Facebook account in the fastest way.
Step 1. Go to the "Delete your account" page. (https://www.facebook.com/help/delete_account)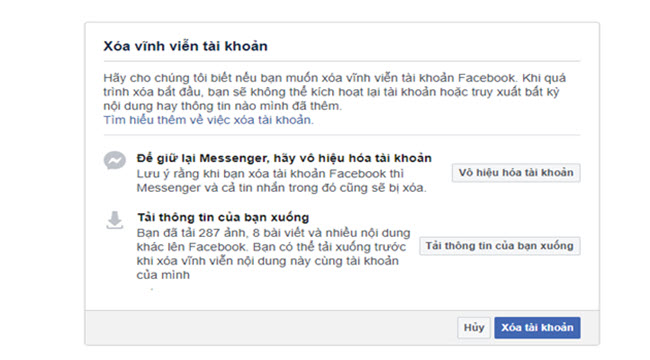 Step 2. Click "Delete account" in the bottom right corner, then enter the account password to confirm.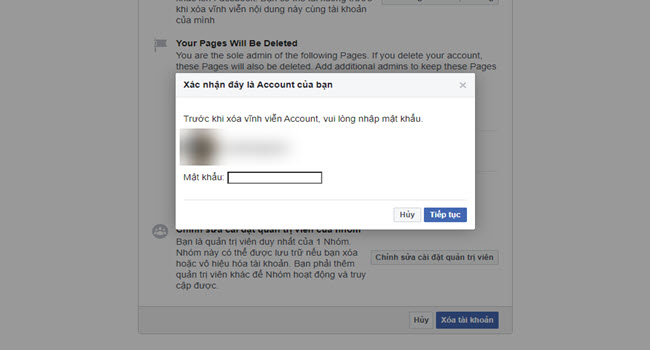 Facebook recommends downloading a copy of your information before deleting your account. This is especially important if you want to save photos or posts.
Step 3. Click "Delete account" to confirm deletion.
After you click "Delete Account", your account will be marked terminated and have 30 days to log in and reactivate. People can't find you nor any information about you on Facebook.
Note:
If you're an admin or a group and still want to be active, you'll need to add an admin to that page or group so your account isn't deleted.
You should notify relatives and friends that you have deleted your Facebook account to avoid fraudsters creating fake accounts for fraud.
The fastest way to disable Facebook account
Step 1. Visit the "Deactivate Facebook account" page (https://www.facebook.com/deactivate/?source=deletion_cta_page)
Step 2. Select the reason you want to deactivate the account.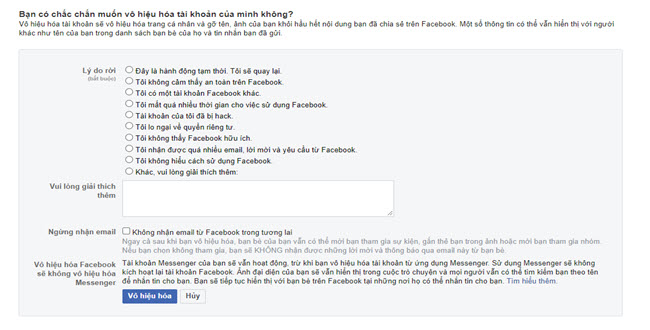 If you wish, you can write in the box further explaining your reason for disabling. When you are done, click "Disable".
How to reactivate a disabled Facebook account
Your account is now disabled. To reactivate your account at any time using your old account information to log into Facebook.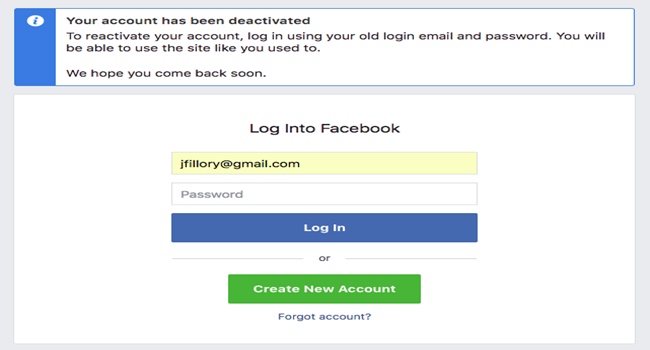 Source: http://danviet.vn/cach-xoa-tai-khoan-facebook-va-cach-vo-hieu-hoa-tai-khoan-facebook-50202127192…Source: http://danviet.vn/cach-xoa-tai-khoan-facebook-va-cach-vo-hieu-hoa-tai-khoan-facebook-5020212719201794.htm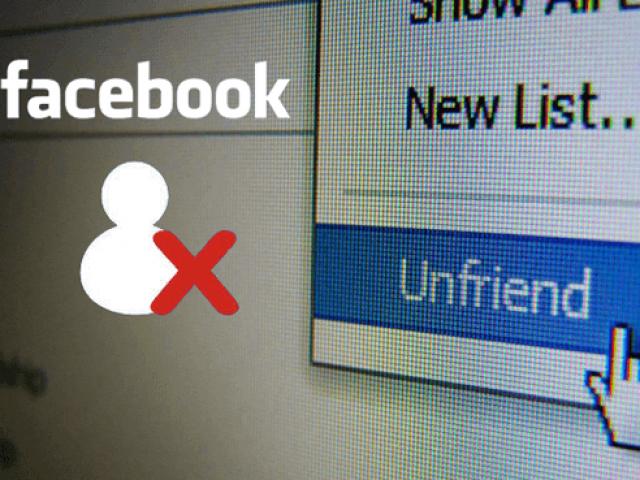 The reason is that the tool should not be used to delete friends on Facebook for security reasons and to avoid revealing personal information, causing…
.