Friday, June 4, 2021 19:15 PM (GMT+7)
Parents need to have solutions to protect children, especially children's eyes and the dangers that are always lurking on the internet.
With 53% of children in the average age of 10-12 years owning a smartphone and 48% owning a tablet according to a survey by Google Vietnam, it is not difficult to find images of children "glued" to the screens of these devices during the summer break. Therefore, parents need to have solutions to protect children, especially the eyes – the "window to the soul" of children and the dangers that are always lurking on the internet.
Children need to be protected when using electronic devices.
Manage content, applications children access
The first is to protect against age-inappropriate, violent, and negative content. Currently, there are many apps that, when installed on tablets and smartphones, can help parents control their children's activities, like Google's Family Link. In addition, some devices such as the Huawei MatePad T10 tablet have built-in Kid Corner for parents to manage content children can easily access, from each image, video to many other genres.
Not only content, Kid Corner also helps parents to manage each application that children can access with specific limited time. It has pre-installed recording, camera, entertainment and painting apps for parents to manage all in one. Playtime can be set according to need to balance study and play, completely parental control.
Kid Corner on a tablet is a safe space for children.
Protect children's eyes
Most smartphones or tablets are now equipped with an eye protection feature with different names (Eye Comfort, Night Shift, Night Mode …), which can be activated quickly with the toolbar on the side. on the screen. In addition, parents can incorporate a dark background option for the operating system interface as well as applications. These options mainly stop at supporting using the device in the night, and not many manufacturers equip additional additional features.
Particularly with Huawei's newly launched 3.99 million dong tablet, the MatePad T10, in addition to the familiar eye protection mode and dark background mode, they also equip the device with an optimal eBook mode for children to read. electronic. Besides, if it detects that the child is sitting in the wrong position, such as lying face up to the sky, the device will also display an alert to let the child sit up. Even if the child places the device too close to their face, a warning will appear.
Reading mode designed specifically for tablets.
Another interesting feature on the MatePad T10 is that it automatically turns off the screen when the car enters the bumpy road, only reopens when the car moves on a flat road. In case it detects that the child is in an environment that is too bright or too dark, the device will also warn the child to move to another place. So far, Huawei is the first to announce these initiatives.
Be a role model for children
Protect children by controlling content and taking advantage of device features to remind children as above, but it is also important for parents to set an example for their children. To teach children good habits when using the internet and mobile devices, parents should first show their children that they are not dependent on these devices. It is impossible to force children to limit the use of phones while parents always hold their phones with them. That is how experts in the field of education and psychology often recommend to parents.
Protecting children from invisible dangers
Bad people, crooks and hackers are always an invisible threat to children's activities on the internet. Most smartphones and tablets currently do not have strong enough shields to fight these bad actors. To keep children safer online, parents can install a reliable mobile security solution, such as Kaspersky Safe Kids – a feature built into the Kaspersky Total Security product.
Although the internet is a virtual world, not all threats can be solved with technology. Security firms have been working with child psychologists around the world to provide advice for supporting victims of cyberbullying. Parents can refer to these online resources on official websites.
According to a survey of 1,000 children aged 8-14 and their parents, today's children have completely different life habits than previous generations. Research shows that, on average, about 10 years old children have been allowed by their parents to own and use their own smartphones.
Worryingly, each child spends an average of 135 minutes a day on smartphones, of which more than 60 minutes are spent accessing social networking sites such as Facebook, Snapchat, and Instagram. The use of phones does not stop there, but the children in the survey also admitted that they always feel like waiting for a text or notification every 15 minutes.
At the age of 14 alone, each child sent an average of 35,000 SMS messages and 30,000 messages on WhatsApp. In particular, 40% said that they will feel lost if they do not touch the smartphone for a day. And an equally remarkable thing is that 100% confirmed that the first thing they touch in the morning is their smartphone and so on before going to bed.
The above results show that children today are gradually dependent on smartphones. However, that does not mean that children should not use phones, but parents must orient their children to use smartphones for the right purpose with the right time.
Source: http://danviet.vn/cach-bao-ve-tre-khi-voc-dien-thoai-may-tinh-bang-nhung-ngay-he-502021461916275…Source: http://danviet.vn/cach-bao-ve-tre-khi-voc-dien-thoai-may-tinh-bang-nhung-ngay-he-50202146191627588.htm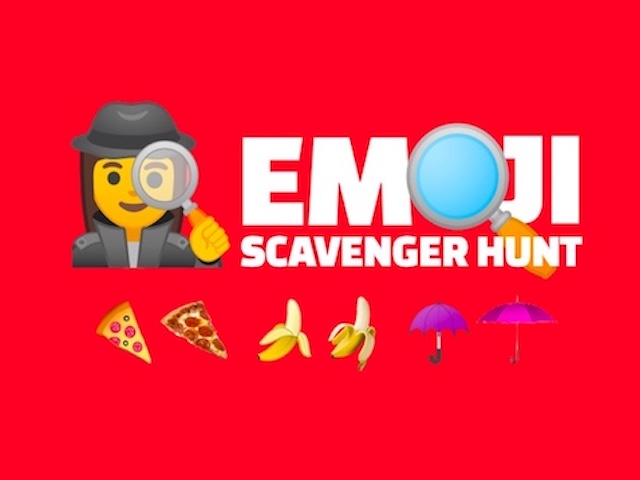 Check out these free tools for kids to have a fun learning and play experience during their break…
.