Sunday, February 21, 2021 19:40 PM (GMT + 7)
As the translation of COVID-19 was complicated, many educational institutions allowed students to study at home. However, if parents do not know how to control, children can easily get into gaming and mistakenly visit malicious websites.
Online learning at home requires children to use a phone or computer to access the Internet. Therefore, parents need to be very careful to protect children from harmful content.
Recently, Microsoft has officially added Kids Mode, a mode dedicated to children, helping children surf the web safer while learning online at home.
Compared to regular mode, Kids Mode will only display kid-friendly content, automatically blocking malicious websites.
How to activate and use Kids Mode (kid mode)
Note, currently this mode is being released in turn in countries, if not found, users need to wait a bit longer.
First, open the Microsoft Edge browser, click the avatar in the upper right corner and select Browse in Kids Mode. On the next page, you will be asked to choose the age of your child (5-8 years old) or over 9 years old.
When kids mode is activated, you'll see a Kids Mode notification in the right corner of the browser. In this mode, the child can change the browser's color and background and can only access age-appropriate websites. Note, your child's changes do not affect your previous personal settings.
If you want to change some settings related to child mode, you can go to your browser settings and select Family.
To exit Kids Mode, click the Kids Mode option in the upper right corner and select Exit.
Source: http: //danviet.vn/cach-bao-ve-con-tre-khoi-cac-trang-web-doc-hai-khi-hoc-tai-nha-502021212193963 …Source: http://danviet.vn/cach-bao-ve-con-tre-khoi-cac-trang-web-doc-hai-khi-hoc-tai-nha-50202121219396384.htm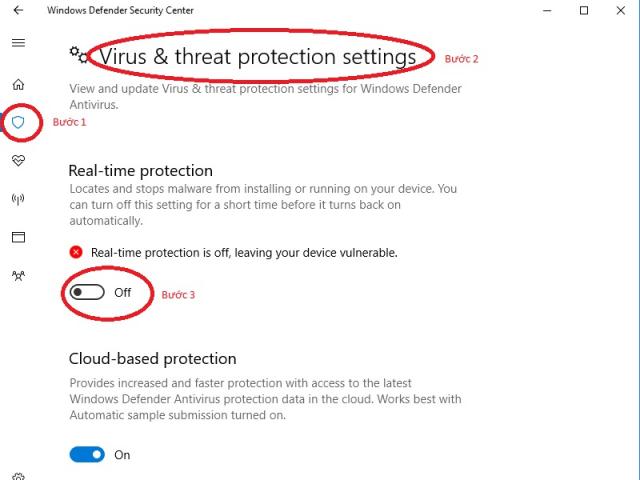 Windows Defender or Windows Security is free antivirus software that is pre-installed by Microsoft on Windows 10 operating system …
.