Sunday, August 1, 2021 09:05 AM (GMT+7)
Users get all free consultation services with doctors via live video call, chat or ask questions.
Startup providing online medical care services eDoctor has just announced the implementation of the program "Online health consultation at home – no need to go far". Accordingly, they offer free consultation services through live video calls with doctors, chat with doctors, or ask questions – the doctor answers.
To get a free doctor consultation, people need to install the eDoctor mobile app (available on Android and iOS app stores) or visit the website eductor.io.
eDoctor offers a free health consultation service.
With the consultation service in the form of video calls with doctors, people need to register for an appointment in advance. When registering, in addition to providing some personal information, people are also asked to provide their symptoms and desired consultation time so that the application can easily arrange appointments suitable for doctors. After that, eDoctor will confirm the appointment schedule as well as instructions for the registrant to best prepare for the online meeting with the doctor.
At the appointment time, doctors will make video calls to advise people's health. The appointment schedule is notified by eDoctor and reminded 10 minutes before the call to ensure that people do not miss the call from the doctor. Note, for the best quality consultation call with the doctor, users need to grant access to the microphone and camera for the eDoctor application, and at the same time should choose an open space, limit noise and have a stable internet connection. determined.
Besides video calls, residents can chat with doctors for free from the app or on the web edoctor.io. To meet and discuss with doctors in this form, people just need to access the chat feature (on the eDoctor app or edoctor.io website).
In addition, people can also ask questions and receive completely free consultation answers from eDoctor's team of doctors within 24 working hours. People can submit questions through the "Ask a doctor" feature on the eDoctor application or the Community section at https://edoctor.io/hoi-dap on the eDoctor website.
In addition to efforts to take care of people's health, eDoctor also calls for and facilitates connections for doctors to join hands in the fight against the epidemic. eDoctor provides a completely free connection tool for doctors to use to facilitate patient monitoring and care. Doctors who want to join hands with eDoctor can register at: https://edoctor.io/tu-van-suc-show.
Source: http://danviet.vn/cach-gap-bac-si-tu-van-suc-khoe-mien-phi-qua-mang-trong-mua-dich-covid-19-5020…Source: http://danviet.vn/cach-gap-bac-si-tu-van-suc-khoe-mien-phi-qua-mang-trong-mua-dich-covid-19-50202118962833.htm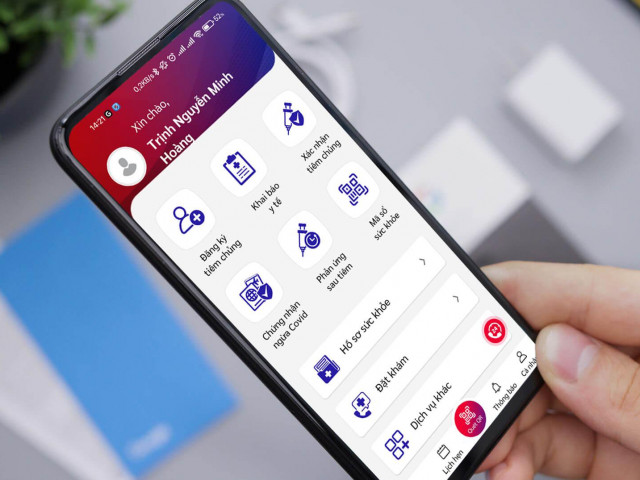 If a parent or loved one doesn't know how to use a phone, you can sign them up for the COVID-19 vaccine…
.