Monday, June 14, 2021 15:00 PM (GMT+7)
Voila AI Artist is an application that is attracting a lot of social network users recently.
Through the Voila AI Artist app, users can apply effects that change their faces in the style of Disney or Renaissance cartoons. They can then share these images on social networks like Facebook, Instagram or WhatsApp.
The images created by Voila AI Artist are causing storms on MXH today.
This is a partially free application that many people are very interested in, although there are some privacy considerations that users need to be aware of when using it.
Download and use Voila AI Artist
– First, users can download Voila AI Artist for iPhone and Android from their respective app markets, then install and launch the app. It will ask for permission to use the phone's photo gallery.
– Choose from four styles: 3D Cartoon (Disney cartoon style), Renaissance, 2D Cartoon and Caricature, then tap the arrow to get started.
– After choosing to open the photo library, users select the photo they want to use or tap Camera or Celebrities at the bottom of the screen to take a new photo or to search for a celebrity. This creates a grid of 4 options. On the free version, they'll see one or two ads that disrupt the view. After a few beats, the user can press X to exit the ad and return to his or her image.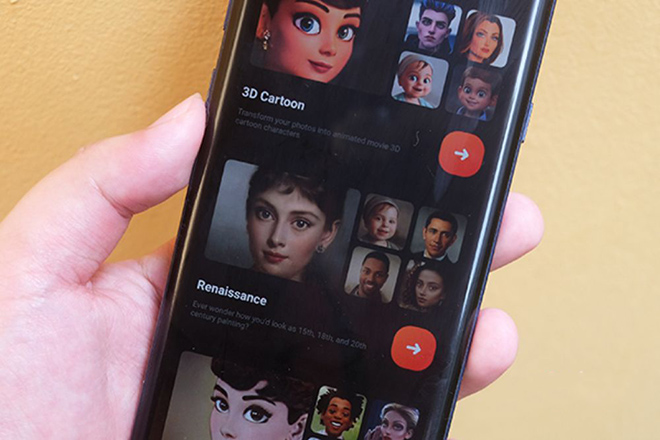 The Voila AI Artist app is provided free of charge but in return for privacy.
– Users will see 4 options: original photo composite grid plus three animated renders (Royal 3D, Baby 3D and Cartoon 3D). User can take screenshot from here and crop it down or choose any of the 4 options and click edit button (up arrow on Android) to share instantly on Facebook, Instagram, WhatsApp, email, save or share via other options (when clicking More button).
To remove watermarks, speed up rendering, and remove the ads they see each time they're displayed, users can update to the Voila Pro version for $2/week, $4/month, or $21/month. year. That is the current value and has not been converted into Vietnamese currency. The app also offers a free 3-day trial of the Pro version.
Privacy Warning
Voila AI Artist is a free application for iPhone and Android. Users can also choose the Pro version (paid) if they are not bothered by ads, are blocked by application marks and speed up processing, but especially are interested in personal information security based on the privacy policy. Confidentiality of Wemagine.AI LLC – the developer of Voila AI Artist based in Canada.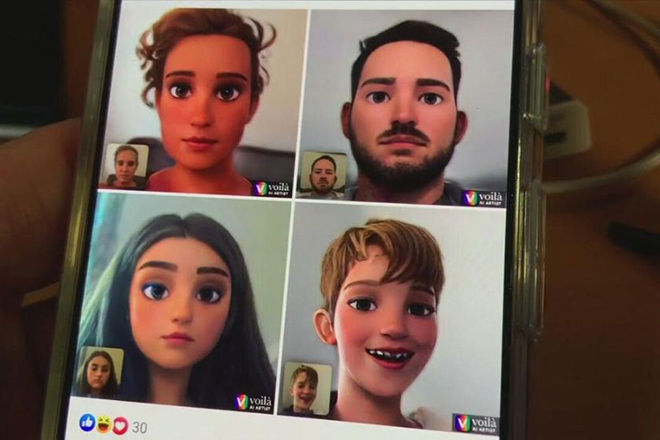 Developer Voila AI Artist will collect a lot of user data to pass on to advertisers.
Although it takes less than 5 minutes to download the application and create effects to experience even when using the free application, the privacy policies are very concerning. According to the developer, they will delete user photos uploaded to the server between 24 hours and 48 hours after the photo was last used, even though it collects personally identifiable information about the user, phone and their online activities.
More importantly, for users of the free version of Voila AI Artist, the developer will share such personal data with partners and third-party advertisers in countries outside of the user's home country. , including advertisers who can track user activity on the web. Voila AI Artist also discloses users' personal information to any of its companies, affiliates or subcontractors.
Source: http://danviet.vn/cach-dung-ung-dung-voila-ai-artist-gay-bao-mxh-va-chinh-sach-bao-mat-can-nam-r…Source: http://danviet.vn/cach-dung-ung-dung-voila-ai-artist-gay-bao-mxh-va-chinh-sach-bao-mat-can-nam-ro-5020211461458389.htm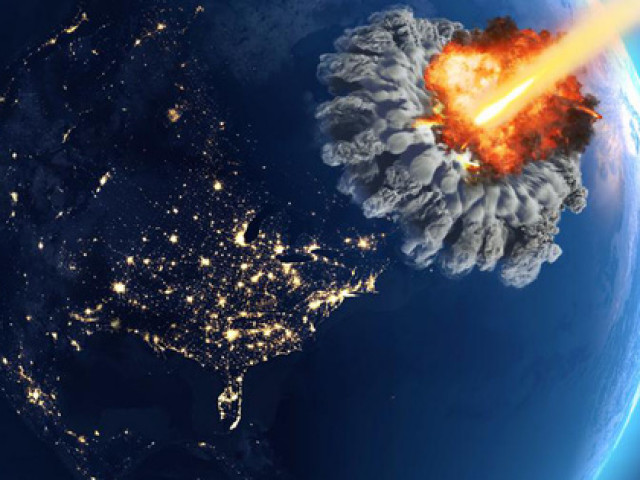 The meteorites that have crashed to Earth over the past 500 million years have all come from a single mysterious point on the asteroid belt…
.