Monday, September 20, 2021 10:55 AM (GMT+7)
Online textbooks and video lectures are two indispensable tools for online learning.
Starting today (September 20), more levels of education in localities officially enter the 2021-2022 school year in the online form, such as in Ba Ria – Vung Tau province, which is primary and secondary education. regularly. Online learning helps limit contact and prevent COVID-19; But there are also some difficulties that experts have pointed out: Problems with technological equipment, Internet connection, approach to textbooks, lectures,…
Free online textbooks
Textbooks for grades 1 – 12 are being provided free of charge.
In the context of many localities implementing social distancing, it is difficult to transport textbooks to students. At the request of the Ministry of Education and Training, publishers must digitize textbooks in PDF format and send them to schools.
Currently, there are two ways to view free textbooks. First, with the PDF version, the school representative will send the file for parents to download and use. This depends on the training plan of each school and each locality. The second way is for parents and students to actively access the Education Publishing House's website at this address > select a set of books > select a class or subject > click "Table of Contents" to select the lesson you want to view. free online.
Free account to watch video lectures by scientific method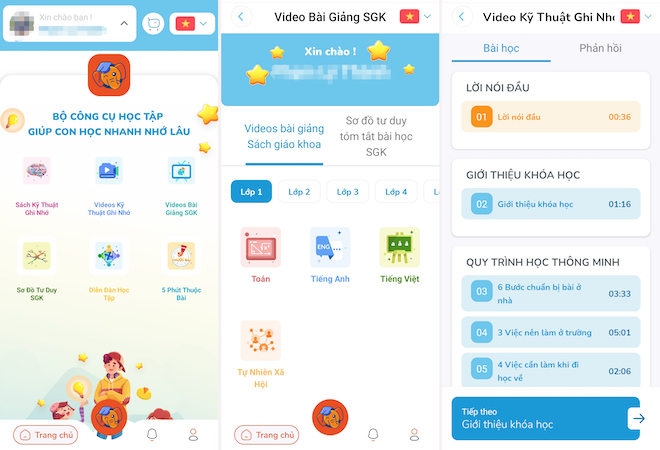 The lectures are designed to follow the textbook program licensed by the Ministry of Education and Training.
Currently, each locality has its own way of teaching online for students. Depending on the level of education, there are places to broadcast teaching videos via television, YouTube channels, websites; There is an online teaching place through group learning applications (Zoom, Google Meet,…). In addition, many third-party learning applications have also been born to support students to consolidate knowledge.
In particular, Tam Tri Luc is a completely different application when the lectures (for grades 1 to 12) are designed in English – Vietnamese bilingual according to the scientific mind map method with a duration of only 5 – 2 hours. 15 minutes/post. Currently, more than 200 schools with more than 150,000 students across the country are using this application as a supplementary tool for learning.
The application is provided on the Google Play Store (for Android smartphones and tablets) and the App Store (for iPhone and iPad). The Tam Tri Luc application development team is giving away free accounts to access lecture videos with class-based mind maps, for students who register here before September 30.
For the purpose of supporting online learning, the Ministry of Information and Communications (TT&TT) has coordinated with the Ministry of Education and Training to deploy the program. "Waves and computers for you". Accordingly, even in 2021, telecommunications and IT businesses will jointly support 1 million computers to help 1 million students, VNPT alone said it will contribute 37,000 tablets.
Therefore, students from poor or near-poor households who do not have online learning equipment can directly contact their homeroom teachers and schools to receive the necessary support soon. In addition to devices, mobile data packages will also be supported by MobiFone, VinaPhone, Viettel, … with 4GB/day.
Source: http://danviet.vn/cach-xem-sach-Giao-khoa-va-bai-giang-lop-1-12-truc-tuyen-mien-phi-502021209105…Source: http://danviet.vn/cach-xem-sach-Giao-khoa-va-bai-giang-lop-1-12-truc-tuyen-mien-phi-50202120910554568.htm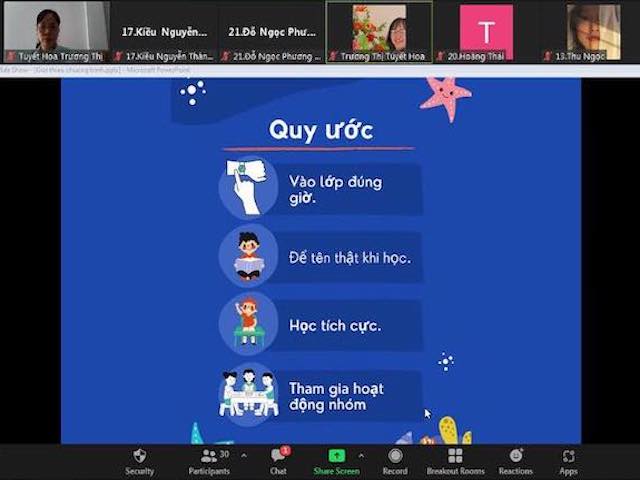 There are customers who upgrade the fiber optic Internet package to over 100Mbps and also inevitably struggle when learning online, why?
.