Wednesday 23/12/2020 14:00 PM (GMT + 7)
For a businessman in the 4.0 era, to adapt to the "new normal" state and improve productivity when working from home, how to use technology equipment for the work cycle to be maintained is extremely important.
Not out of the trend of the times, HP has introduced to the market the HP EliteBook x360 830 G7 and EliteBook 840 G7, the perfect choice for business people in the era of technology 4.0.
Slim, lightweight, flexible, ready for any task
Online meetings at home or remotely manage work has become a common trend. And on the HP EliteBook x360 830 G7 laptop equipped with a 360-degree swivel hinge with a compact design weighing just over 1kg, you can hold the device with one hand, customize it to tablet mode to Used for the most convenient and comfortable, from there it can be easily worked anywhere, anytime.
In particular, the stylus that comes with the EliteBook x360 830 G7 also offers an amazing experience, giving you the flexibility to sketch, take notes while working, ready to catch up with the world that is constantly rotating. moved on.
Besides, HP EliteBook 840 G7 is also a suitable choice for your work needs. The machine aims for continuous connectivity and strong performance when it owns a 10th generation Intel Core i7 processor and 16GB of RAM, along with an SSD hard drive to speed up booting, shorten opening time, importing files, giving you a smooth working experience without interruption. At the same time, the machine is also pre-installed licensed Windows 10 operating system with many utilities to support effective multitasking.
Optimized for online meeting experience
The HP EliteBook x360 830 G7 and EliteBook 840 G7 is packed with modern features to help you work remotely and make meeting online more convenient than ever. Thanks to the camera for the picture quality of conversations displayed in clear 720p HD resolution, a function key helps to quickly turn on and off calls, audio technology from Bang & Ofulsen increases the ability to filter noise and In reproducing realistic sound, the HP EliteBook G7 Series enables users to better communicate with each other, so you can get work done efficiently.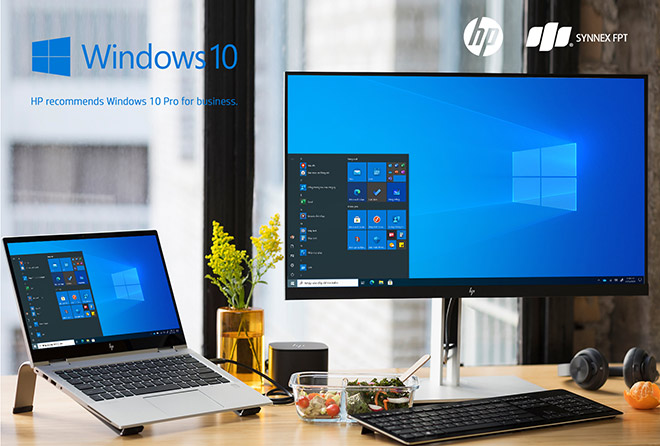 Comprehensive security for work
High-class security is an indispensable factor for a laptop worthy of business people. Since data theft is widespread and cybersecurity is one of the top concerns today, information security has always been paid special attention by HP.
And the solution for securely storing your data, ensuring your privacy is the HP EliteBook x360 830 G7 and EliteBook 840 G7, the laptop line equipped with the world's leading security technology from HP. .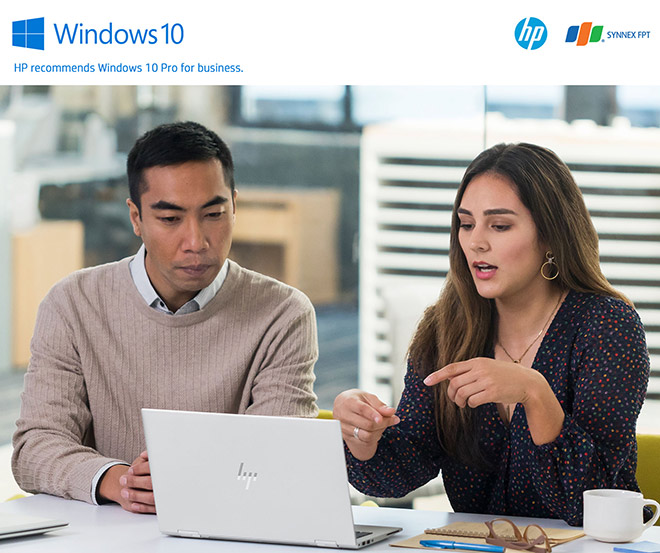 Not only is the camera designed with a shielding shutter to help ensure your privacy, the HP EliteBook G7 Series also integrates HP Client Security technology with 2-factor authentication, effective password management for data protection. Your data is always protected safely and reliably, from hacker intrusions. Besides, the device is also equipped with HP Sure Start that automatically restores the BIOS to its original state in case of an abnormal problem, HP Sure Run keeps the computer security barriers tightly active.
Products are being distributed at SYNNEX FPT genuine
The HP EliteBook x360 830 and EliteBook 840 G7 laptop products are being distributed nationwide by Synnex FPT. Proud to be one of HP's important partners, Synnex FPT always brings its customers genuine quality products, along with sales service, after-sales service, warranty, customer care. the most dedicated and professional.
For more information, please contact:
Website: https://synnexfpt.com/elitebookchinhhang/
Fanpage: https://www.facebook.com/sanphamsofpt/
Hotline: 024.7300.6666
Source: http: //danviet.vn/hp-elitebook-g7-series-dinh-cao-bao-mat-xung-bac-doanh-nhan-50202023121413544 ….Source: http://danviet.vn/hp-elitebook-g7-series-dinh-cao-bao-mat-xung-bac-doanh-nhan-50202023121413544.htm
.