Monday, September 27, 2021 20:00 PM (GMT+7)
Huawei's rotating chairman, Eric Xu, has just had a remarkable share of the US sanctions that have affected Huawei's operations over the past time.
Huawei's rotating chairman, Eric Xu.
South China Morning Post: The US Commerce Secretary said the Biden administration will take further action against Huawei if necessary. So will Huawei deal with any new chip or trade restrictions?
Eric Xu: Since May 16, 2019, Huawei, as a company, has learned to live with US restrictions. We're used to them at this point, whether to add or some to be removed. I have said many times that we at Huawei are used to living and working under the US Entity List. I believe it is a unique experience for every Huawei employee to live and work under that Entity List.
When we decided to expand into the new business areas you just mentioned, we fully evaluated our ability to secure chip supplies. If we didn't feel that we could solve this problem, we wouldn't have made such a decision in the first place. There is an old Chinese saying: There is always a way forward.
Associated Press: US sanctions have hurt Huawei's smartphone brand. I wonder, in the future, to compensate for this, what technologies, industries and markets does Huawei intend to emphasize? In 5-10 years, what do you expect Huawei's identity to look like?
Eric Xu: I really can't imagine what Huawei will be like in 5 or 10 years. I can only hope that Huawei will still be around by that time. Huawei's biggest hope in the next 5-10 years is alive and I hope that we will still be able to interact like today.
Therefore, expanding into certain sectors, downsizing some or even selling certain units are decisions we will make to ensure our survival. Of course, one of the directions we're going to explore is that our business units won't be dependent on the chip supply chain.
At the Huawei Global Analysts Summit held in April this year, I talked about five strategic measures that Huawei will take to ensure our survival. I hope those measures will help us achieve this goal.
Reuters: When will the new business areas the company is exploring, such as 5G operations and 5G airports, can make up for lost revenue from the handset business?
Eric Xu: EASYOur revenue from the smartphone business is about 50 billion USD in 2020. This year, this number will decrease by at least 30 to 40 billion USD. I think it will be quite a while before we can make 30 to 40 billion USD from industrial 5G solutions.
So the question is why do we continue to delve into 5G and AI applications in industry and focus on the issues and challenges facing verticals? First, doing this can definitely increase Huawei's revenue. Second, as the whole industry comes together to define 5G, we hope to use 5G to create value for different industries. Huawei's efforts in applying 5G to verticals are part of that commitment.
Without a doubt, China has been at the forefront of using 5G and AI to truly solve the challenges of coal mining, ports and airports, while enhancing efficiency and experience. I believe that through the joint efforts of Huawei and other industry players in China, we will see a completely different landscape across different industries in the next few years, and we will clearly see the real value of our products. the shape that 5G and AI create.
Chances are that in a few years, the level of digitization in various industries across China will be another example of China leading the way, just as it did with mobile payments. motion and e-commerce. Huawei is fully committed to accelerating this digitization process and I believe we will see these changes soon. I think many of you have seen some of what this would look like at Shenzhen airport or Beijing Daxing international airport.
Source: http://danviet.vn/sep-lon-huawei-chung-toi-da-hoc-cach-song-voi-cac-han-che-cua-hoa-ky-502021279…Source: http://danviet.vn/sep-lon-huawei-chung-toi-da-hoc-cach-song-voi-cac-han-che-cua-hoa-ky-5020212792015005.htm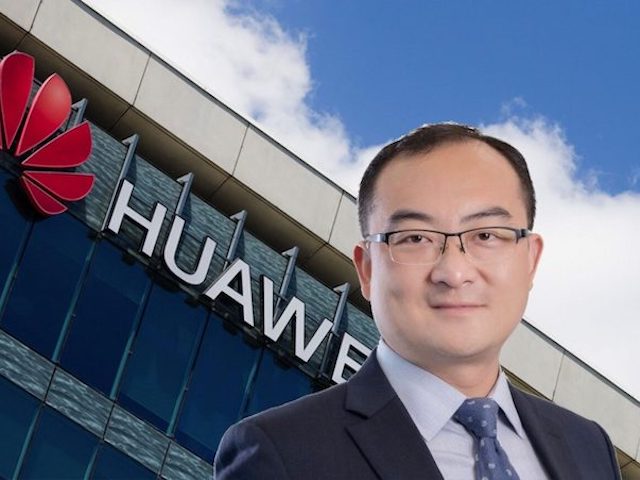 The new CEO has 20 years of experience in the field of information and communication technology, and more than 3 years in the position of…
.