Wednesday, September 15, 2021 08:00 AM (GMT+7)
With any major new operating system update like iOS 15, users will wonder: Should I update now or wait a while?
To solve this problem, the first thing that users need is to answer a few other questions: What are your needs? How stable is the latest beta release? Do you accept to live with problems in the early stages? What features will you get?…
iOS 15 is Apple's latest mobile operating system.
Update now
Obviously, the biggest reason to immediately update to iOS 15 is to get all the exciting new features Apple just announced on iOS 15. There's a lot of new stuff in FaceTime including focus modes. different microphones, new layouts, and links for others to join users' FaceTime conversations from the web on other devices. A new "Shared with You" section in the app can show what people send to users in Messages, Focus mode to limit distracting notifications, Siri improvements, text scanning and translation capabilities Text is almost everywhere…
Perhaps one of the biggest improvements is that Siri will handle many requests completely offline. If an Internet connection is not required for this function (like getting sports results or weather reports), Siri will process the request entirely on-device. This makes it much faster and safer.
Depending on how you use your iPhone, any one of these features can completely change the life of your iPhone. Combine that with all the potential security improvements Apple makes with each release, it's hard to turn down an upgrade. There are a lot of improvements to the phone and it's completely free from Apple.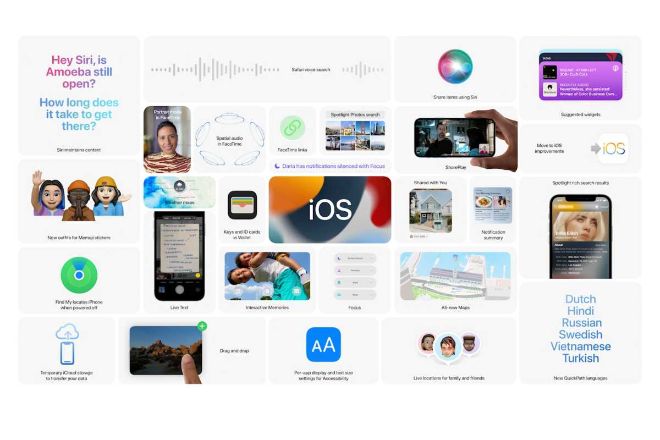 iOS 15 brings many exciting new features.
Of course, some iOS releases encountered bugs in the first release, such as causing battery drain in iOS 14 when it was first rolled out. Some releases even make things worse, like Apple Maps in iOS 6.
Fortunately, Apple now has a better testing system, and the first reports show that the iOS 15 beta is quite stable and pleasant. There are never any guarantees, but early signs suggest that iOS 15 is a relatively unlikely release to crash.
Wait a few weeks
It would be great to immediately update to new features for free for iPhone, but users can also wait a few weeks, even months before updating to iOS 15.
Sure, iOS 15 brings a host of welcome changes and improvements, but some of them won't be part of the initial release. If you just want to experience the whole iOS 15 but are not too hasty, users can wait 4-5 times from now until the end of the year to update once.
If you have an older iPhone, iOS 15 is still an improvement, but some of its better features are exclusive to newer devices. If you have an iPhone XS or later, nearly every feature is available. But if you have an iPhone 8 / X or earlier, you will miss out on some features such as Spatial Audio, portrait mode in FaceTime, Live Text in photos and offline Siri processing, etc.
Live Text is missing in devices like iPhone 8/X and earlier.
Then there is the constant worry of serious errors. Apple's internal testing process is much better than it used to be, but new bugs are almost always discovered when the latest software is rolled out to several hundred million users. Most likely iOS 15.0.1, iOS 15.1,… bug fixes will be available within a few weeks of iOS 15.
Finally, there is the problem of the application. While new iOS releases rarely crash apps, apps need updating to take advantage of new OS frameworks, APIs, and features. Depending on how you use your iPhone, the latest iOS update may not be of much help until your favorite apps are updated as well. For many common applications, that happens within a week or two.
So when should update, should wait?
According to reviews, if you have an iPhone XS or later, the extra features that iOS 15 offers are worth updating immediately. Bugs are rare in the final beta releases, and users won't really experience any more significant problems when compared to new features being added.
If you have an iPhone 8/X or earlier, you might consider waiting until iOS 15.1 or 15.2. Users will miss out on some features anyway, and combined with the inevitable bug fixes, users simply don't need to update as many times. If you're an enthusiast who wants the latest, don't be afraid to ignore this advice, but when the iPhone is too old, you can wait until November to update to iOS 15.x
Source: http://danviet.vn/ios-15-cap-nhat-ngay-hay-cho-doi-5020211597599680.htmSource: http://danviet.vn/ios-15-cap-nhat-ngay-hay-cho-doi-5020211597599680.htm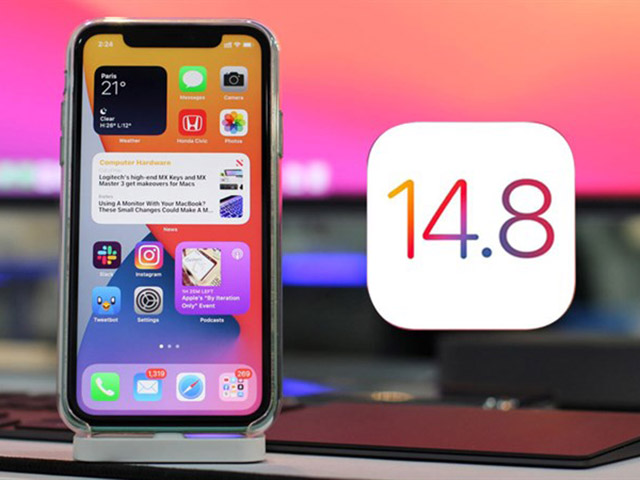 Apple just rolled out an emergency software update to patch a critical vulnerability in its software.
.