Monday, 11/16/2020 10:30 AM (GMT + 7)
iPhone 12 is the first product line to be equipped with 5G connectivity by Apple, accompanied by settings to save 5G data as possible.
Select the appropriate connection mode
First, users navigate to the "Voice & Data" section by going to the settings, selecting Cellular and then clicking on the mobile package in use. Next, users click on Voice & Data and will see 3 options including 5G On, 5G Auto and LTE.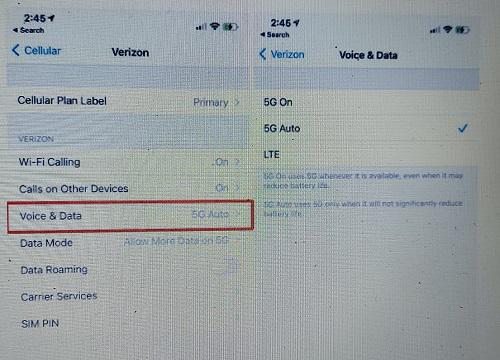 Steps to open Voice & Data and select 5G Auto mode.
This is most likely the data saving mode that Apple has equipped for the iPhone 12, so the phone can switch connections to LTE when not using 5G. With 5G On mode, iPhone 12 will constantly use 5G connection so the battery drains quite quickly, while 5G Auto mode allows the phone to use 5G only when needed.
For example, when the iPhone 12 is running in the background for a software update, it will use the LTE connection because super-fast speeds are not needed. However, in cases where speed is needed such as video downloads, the iPhone 12 will switch to 5G.
Such a flexible switch will help the iPhone 12 drain the battery. 5G Auto mode is set by default. If you want to use 5G data saver, users should make sure this mode is selected.
Some other data modes are adjustable
IPhone 12 models default to "Allow More Data 5G" mode, which allows uploading high quality video or Facetime calls when the phone is connected to a 5G mobile network. Most users with unlimited data capacity will choose to enable this feature.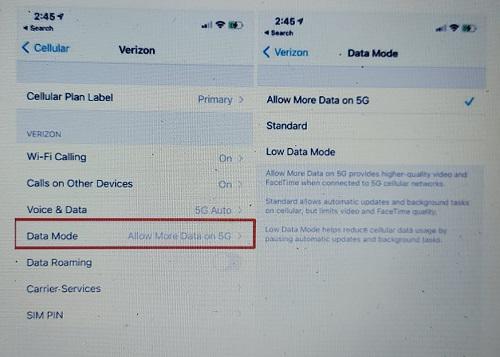 Steps to open Data Mode.
However, if the user wants to preserve data, they can switch to the "Standard" feature. This feature allows the phone to update automatically and background tasks to work, but will limit the quality of video and Facetime to save 5G data.
Another mode that the user can choose is "Low Data Mode". This mode reduces the consumption of 5G capacity by suspending automatic updates and background tasks when the phone is connected to a mobile network.
To adjust the iPhone 12 to one of the three modes above, users follow the following actions: select Settings, click on Celluar, then select the data package and then click Data Mode located right below the "Voice & Data" section.
Source: https: //www.doisongphapluat.com/cong-nghe/iphone-12-su-dung-the-nao-de-tiet-kiem-toi-da-du-lieu -…Source: https://www.doisongphapluat.com/cong-nghe/iphone-12-su-dung-the-nao-de-tiet-kiem-toi-da-du-lieu-5g-a346121.html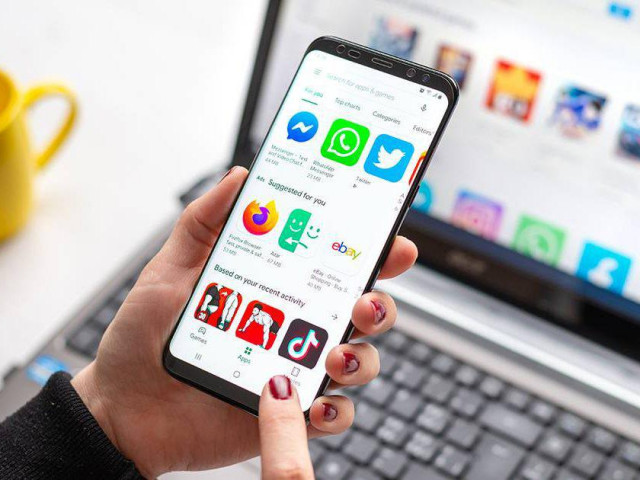 If your phone is running slowly, displaying lots of ads or crashes frequently, it's more likely that the device …
.