Wednesday, September 22, 2021 14:15 PM (GMT+7)
5G networks are using both mmWave (only the ultra-high frequencies between 24GHz – 300GHz) and sub-6GHz coverage.
Referring to 5G networks, many people often think that the coverage area of ​​5G transmitting and receiving stations (BTS) can only reach a few hundred meters, much lower than the coverage radius of 2-3km of 2G/3G stations. /4G. Therefore, it is required to install a large number of 5G BTS stations if you want to expand the coverage area. Is that the reality?
A 5G BTS station of MobiFone in the center of District 1, Ho Chi Minh City.
In a recent conference, Mr. Hoang Ngoc Thuc – Chief Technology Officer (CTO) of Nokia Vietnam said that 5G network operators are now using both mmWave (only ultra-high frequencies in the range of 24GHz – 300GHz) and coverage under 6GHz.
In particular, the 6GHz band offers coverage similar to current 2G, 3G or 4G technologies. Therefore, it can solve the problem, by both using 6GHz in dense urban or central environments to increase coverage, and adding mmWave to increase capacity – the outstanding advantage of mmWave.
In May 2021, carriers Viettel, VNPT and MobiFone signed an agreement to deploy 5G network sharing trial online. This signing aims to contribute to early commercial deployment of 5G networks nationwide; at the same time, ensure urban beauty, society in general and enhance the efficiency of infrastructure investment of enterprises themselves.
According to the Department of Telecommunication (Ministry of Information and Communications), in addition to large 5G Massive MIMO stations (installed on outdoor antenna poles), 5G networks use a lot of Small Cell stations of small physical size (usually installed on the body of the lamp post, on the wall of the house, in the corridor, …). Therefore, the deployment of shared infrastructure and 5G station locations is very necessary and also poses new problems in terms of technology and coordination mechanism for common use.
Previously, since 2019, the Ministry of Information and Communications and 5G carriers and service providers have begun discussing and preparing a plan to deploy 5G networks for the Vietnamese market. Currently, there are still many discussions about how to quickly bring the official commercial 5G network to market with the best and optimal solution.
A 5G readiness study conducted by Nokia Bell Labs shows that businesses with high 5G adoption are growing faster than others in the same segment. Specifically, they achieved over 10% growth in productivity during the COVID-19 pandemic. And although 86% of decision-makers say they already have a 5G adoption strategy in place, only 15% are currently actually investing in implementing the technology.
Currently, Nokia is a leading global 5G solution provider. The company has signed 178 contracts to deploy commercial 5G networks and provide equipment for 68 active 5G networks of carriers around the world. In addition, Nokia also signed 20 contracts to deploy commercial 5G networks in the Asia-Pacific region and Japan, in which the company plays an active role in bringing this region into the future of 5G networks. .
Nokia also combines expertise in network technology and security to develop cybersecurity solutions for 5G networks. In Vietnam, the company provided the first GSM network infrastructure for MobiFone (1993) and VinaPhone (1996). Together with Viettel, Nokia and this operator made the first full-scale 5G call on the 5G network in Ho Chi Minh City in 2019.
Source: http://danviet.vn/mang-5g-co-bi-gioi-han-vung-phu-song-so-voi-2g-3g-va-4g-5020212291415223.htmSource: http://danviet.vn/mang-5g-co-bi-gioi-han-vung-phu-song-so-voi-2g-3g-va-4g-5020212291415223.htm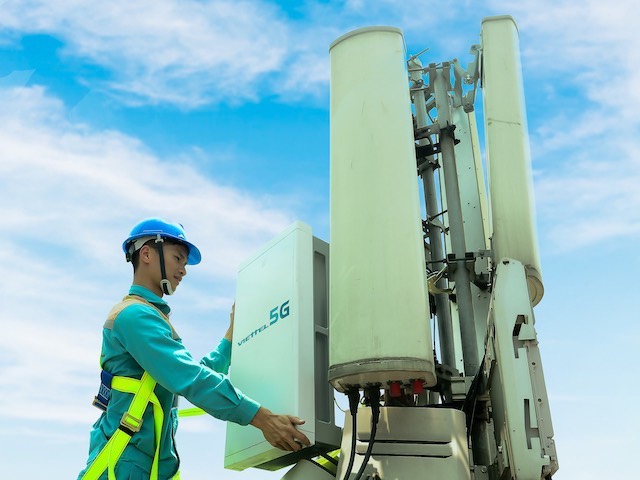 From July 1, 2022, 5G networks of MobiFone, VinaPhone and Viettel must meet the standards of download speed (download), download …
.