Friday, December 11, 2020, 10:42 AM (GMT + 7)
Not long after Apple announced the AirPods Max headset with a super expensive price, the online community quickly released a series of photos of the product.
Whether the headphones are worth buying is one thing, but the online community has focused on the Smart Case, which is their carrying case.
With a handle resembling a handbag and two well-distinguished mugs, the Smart Case looks like a Star Wars Stormtroopers "bra" or a purse we can seen on Westworld.
Smart Case is included when purchasing AirPods Max. Apple says this is a "soft, thin smart case that puts AirPods Max in a state of extremely low power to help preserve battery life when not in use".
The problem is that the Smart Case's distinct shape has aroused fun for those who love to create photos. One Twitter user also said, "The AirPods Max case is more useful than I thought" when pairing pictures of the case with a lacy blue bra. Another posted a photo of a mannequin wearing a briefcase on his chest. And so much more like in the series of photos taken from different Twitter accounts below.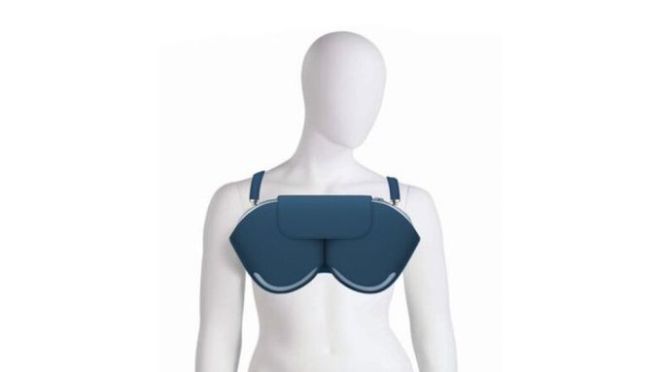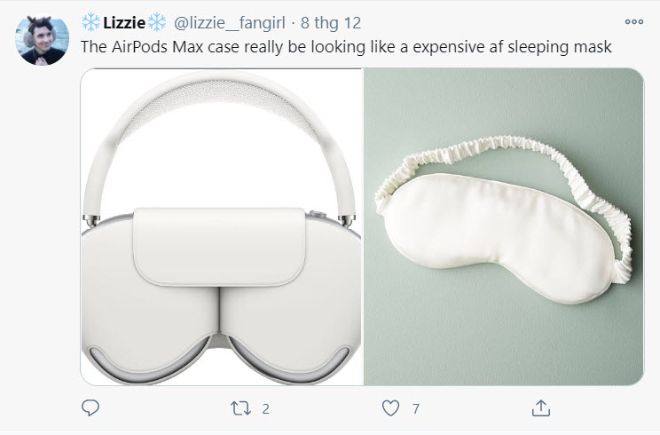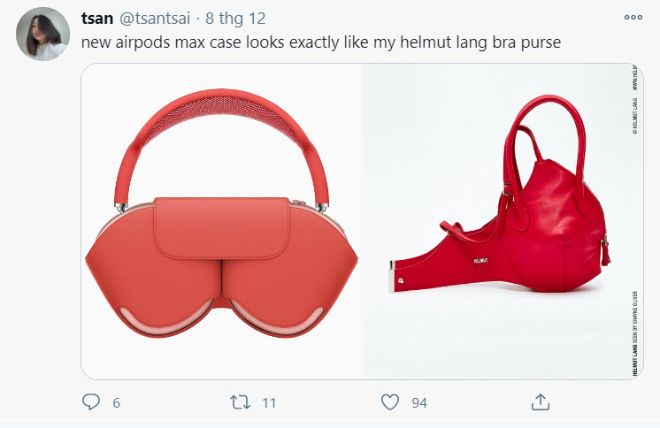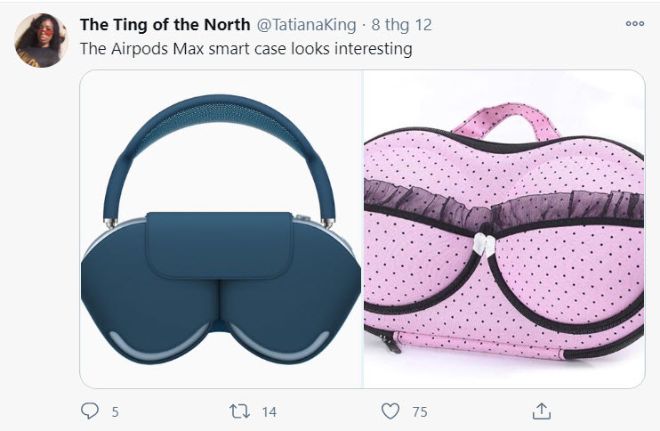 It is known that AirPods Max is priced at 549 USD in the US market, while in Vietnam the selling price of a product given by a distributor is 13.99 million VND.
Source: http: //danviet.vn/cuoi-rung-ron-voi-loat-anh-che-airpods-max-tu-cong-dong-mang-50202011121043435 …Source: http://danviet.vn/cuoi-rung-ron-voi-loat-anh-che-airpods-max-tu-cong-dong-mang-502020111210434357.htm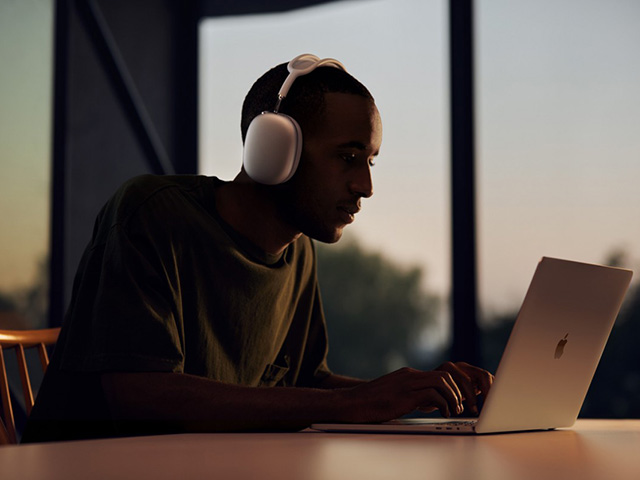 Finally, Apple's own brand premium over-ear headphones have been officially launched instead of being delayed for next year …
.