Tuesday, September 28, 2021 10:20 AM (GMT+7)
The most important component of any portable battery today is Lithium metal, abbreviated chemical name Li. The metal is silver-gray, soft, and the lightest metal on the periodic table. Lithium batteries are capable of operating at high voltages and with high energy storage densities.
India is known to be ramping up production of lithium batteries by investing $4 billion in four factories producing this rare metal. This increased demand has led mining companies to invest heavily in lithium mining projects around the world, hoping to capitalize on the global shift to renewable technologies.
Since 2017, six lithium mines have been opened in Australia and some of the world's largest lithium mines are being developed to ensure a continuous supply of the metal in the future. Bo Normark, executive director of industrial strategy at European innovation firm InnoEnergy, said: "Demand for Lithium is bound to increase as battery production increases. However, demand growth will be restrained as the time it takes to build new plants and then bring them into operation at full capacity. Based on current plans, it is expected that lithium supply will keep up with demand over the next five years. Then there is growing concern, that there will be an undersupply of the battery market."
Benchmark also predicts that lithium demand will reach 2.2 million tons by 2030, but lithium supply is only forecast to reach 1.67 million tons, leading to a significant deficit. To make up for this material shortfall, a number of mining and energy companies have invested in alternatives to lithium to power the battery boom.
More than half of the world's lithium resources are located in the "lithium triangle" of South America, especially concentrated in the high-altitude lakes and beautiful silver-white salt mines that lie between Chile, Argentina and Bolivia. Bolivia alone claims 70% of the world's reserves of lithium, a vital source of electric vehicles, mainly in the Salar de Uyuni region, an area 3,600 meters above sea level and subject to rainfall. big. The natural conditions here are not suitable for lithium mining such as mines in the Atacama desert of Chile and the Hombre Muerto region of Argentina.
In a 2020 report, Goldman Sachs assessed that Lithium carbonate compounds made from Lithium have an economic and political value comparable to that of gasoline fuel in the 20th century. According to Goldman Sachs, just a 1% increase in the world's production of electric cars will lead to an increase of more than 40% of the global demand for lithium production.
Lithium ion batteries are used to power portable electronic devices.
At the crossroads of clean energy innovation and technology development, interest in lithium batteries continues to gain traction in the global market. Using the lightest metal on the periodic table, lithium batteries hold great potential in the areas of green technology, power generation and storage.
With their large charging capacity and extended lifespan, lithium batteries are increasingly seen as a game-changing technology for a number of industries. Experts define Li-ion batteries as "the market leader in portable electronic devices". The experts also emphasized the importance of Li-ion technology in the clean energy conversation, as "much of the promise of Li-ion technologies comes from their potential applications in battery-powered cars ".
E3 Metals Corp., an innovative energy company founded in 1998 and based in the province of Alberta, western Canada, believes lithium is the future. "When you have a mobile app, a phone, a car, a power tool," said Chris Doornbos, President & CEO of E3 Metals Corp. It is light, with high energy density. It is the battery of choice." Using its own lithium extraction technology, E3 Metals is able to extract lithium from brine in the Leduc reservoir with great precision, creating a lithium-rich solution with virtually no impurities. The company is currently pursuing commercialization of this technology, which will allow further expansion into this rich resource in Alberta.
The Alberta advantage also refers to the opportunity E3 Metals Corp has to repurpose existing oil and gas infrastructure for use in the extraction and production of battery-grade lithium hydroxide. According to Doornbos, Alberta is in a position to diversify and fill existing gaps in the economy by transitioning to lithium production alongside oil and gas, while also using an existing workforce. Doornbos looks forward to the continued growth of E3 Metals Corp and works with other industry leaders who believe lithium-ion batteries play a vital role in our future.
Source: https://antg.cand.com.vn/Khoa-hoc-Ky-thuat-hinh-su/con-sot-vang-trang-lithium-i629310/Source: https://antg.cand.com.vn/Khoa-hoc-Ky-thuat-hinh-su/con-sot-vang-trang-lithium-i629310/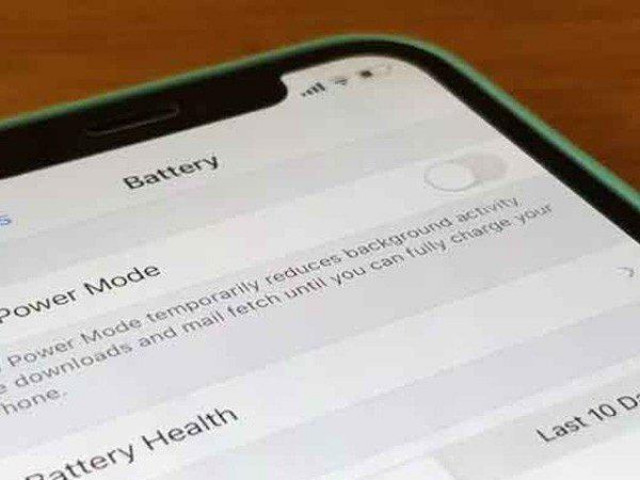 Checking iPhone battery will help you know the current condition of the battery and then decide whether to replace it or not.
.