Monday, 11/2/2020 10:15 AM (GMT + 7)
Loc Fuho – the owner of Loc Fuho TV said, his YouTube channel is about to be active again after removing 2 "sticks" of copyright.
Loc Fuho is famous for its funny clips.
Vlogger Loc Fuho (real name Pham Van Loc) is famous for his image, imitation clips and funny comments that have been on the top of Facebook many times.
In the middle of October 2020, Loc Fuho made the online community stir by saying that his Loc Fuho TV channel was almost ready to "evaporate" from YouTube after being beaten with 3 copyright sticks.
Recently, responding to PV Life and Law about the incident, Loc Fuho said, according to YouTube regulations, if a channel gets 3 warnings from the platform in the same 90-day period, the channel will be deleted. permanently removed from YouTube. According to YouTube, removing the offending content will not remove the warning.
He said in a YouTube announcement that his channel of 1 million subscribers, along with all the channels associated with this account, will be deactivated.
The only way he can get his channel back is to file an appeal to YouTube. However, if not successful, this YouTube channel with more than 1 million followers of "Vietnam's hottest sub-lake" will be lost forever.
According to sharing, after learning this information, the male vlogger quickly filed an appeal to YouTube and luckily smiled at him.
"Immediately after receiving that notice, I personally submitted an appeal to YouTube and fortunately to date, the channel Loc Fuho TV has removed 2" copyright sticks ", said Loc Fuho.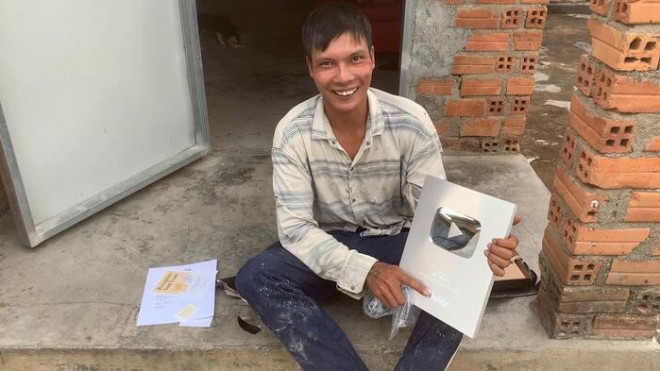 Loc Fuho TV channel has removed 2 "sticks" of copyright after appealing to YouTube.
Regarding his plans for his upcoming activities, he said that he will continue to shoot videos to post on YouTube to send to his fans.
Sharing about recent activities, male vlogger said that he has just participated in filming ads for a brand in Ba Vi and received a salary of 25 million VND. However, due to the floods causing heavy damage to the people of Central Vietnam, he spent all that money to support and help people in distress.
Loc Fuho helps the people of Central Vietnam who have been struggling with floods and storms.
When asked about his intention to return to a job as a sidekick like he was not yet famous, Loc Fuho laughed and frankly shared that he would pursue the path of being a vlogger on social networks.
"When I miss my job, miss you, I can go for a few days, and my chosen job is to make videos to post on YouTube," said the male vlogger.
Besides, Loc Fuho also added that he will perform activities on YouTube alone and no longer in association with another individual. Regarding the contract with the host UK, the two sides are still in the process of negotiating and finding the best solution.
Previously, Loc Fuho surprised many people by publishing the "Youtube contract" as well as its image copyright.
Specifically, the contract is valid for Loc Fuho and a character known as the Host.
According to the contract, Loc Fuho will be in charge of conceptualizing and video recording while the host Anh is in charge of providing consultation and image support, not participating in the production process. The rate of capital contribution to video production is also divided 50-50, the profit will be divided at the ratio of 6: 4, Loc Fuho is 6 parts and the host Anh gets 4 parts of the profit from the video.
Loc Fuho publishes the contract.
Notably, there is a copyright clause in the contract that states that Lộc Fuho will not appear in any video other than the Loc FuhoTV channel.
However, lately, Loc Fuho frequently appears in videos of a character named Thuy – a girl who often appeared with him in the past, causing Loc Fuho and the host brother to have conflicts.
Loc Fuho has surprised the online community many times because sharing the income from YouTube makes many viewers surprised.
Male vlogger also drew attention when showing off expensive items, buying a SH motorbike, iPhone 11 Pro Max phone, four-wheel drive … is said to be due to income from YouTube channel.
Source: https: //www.doisongphapluat.com/cong-nghe/loc-fuho-tiet-lo-bat-ngo-ve-kenh-youtube-thu-nhap-tram …Source: https://www.doisongphapluat.com/cong-nghe/loc-fuho-tiet-lo-bat-ngo-ve-kenh-youtube-thu-nhap-tram-trieu-a344643.html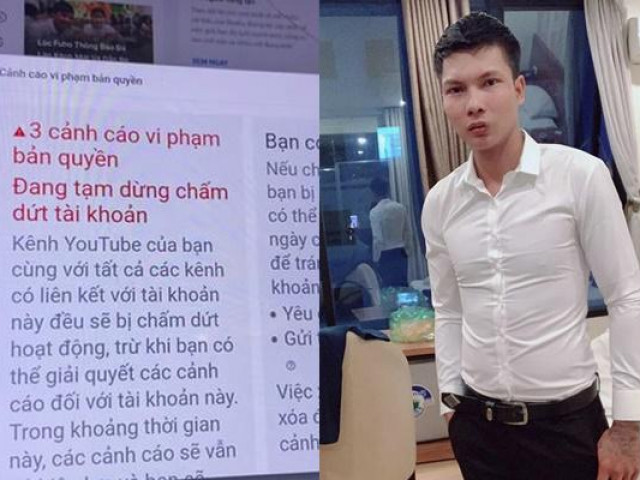 Loc Fuho – the owner of Loc Fuho TV said, his YouTube channel is about to "evaporate" from YouTube after being beaten …
.