Recently, online, there has been a re-appearance of fraudulent tricks to upgrade phone SIM cards, then appropriate money in bank accounts. How to recognize and limit the above situation?
Beware of SIM upgrade scams
Accordingly, the crooks will claim to be a carrier employee, call to notify you to support you to upgrade your phone SIM from 4G to 5G (or from 3G to 4G) to experience many utilities, gifts, bonuses. … At the same time, entice you to send a message following the instructions to upgrade the SIM at home.
In essence, this step is only intended to trick users into activating eSIM on the crook's new device, appropriating the SIM on the user's phone.
After that, the crooks will continue to change your email password, contact the network operator to query the ID/CCCD number. Once they have got all the information, they will call the bank to request a re-issue of Internet banking username via email and password via text message, thereby taking over your bank account.
Do not give out banking information to anyone. Photo: MINH HOANG
Currently, banks, carriers and authorities have warned about this sophisticated scam, and at the same time tracked down the scam group and took measures to recover money for users.
In general, this scam is not new because it appeared a few years ago, however, in recent times it has happened more because many people have the need to upgrade 4G and 5G SIM.
How not to lose money?
– When you receive a SIM upgrade request from anyone, immediately contact your carrier to confirm before making the request. However, to ensure safety, users should go directly to the carrier's stores to perform 4G SIM upgrade or change via eSIM.
– Do not provide important personal information such as access password, OTP, login name … to anyone and in any form, even if that person claims to be a bank employee, switchboard or agency authorities.
– Enhance SIM security by setting SIM PIN, most Android and iPhone phones have this function.
– Use fingerprint or set a fixed OTP code instead of receiving OTP via SMS.
– Immediately notify the bank, network operator and police agency so that they can help you get your SIM back and recover your money.
Source: https://kynguyenso.plo.vn/ky-nguyen-so/cong-nghe/mat-tien-trong-tai-khoan-ngan-hang-vi-nang-cap-…Source: https://kynguyenso.plo.vn/ky-nguyen-so/cong-nghe/mat-tien-trong-tai-khoan-ngan-hang-vi-nang-cap-sim-1039949.html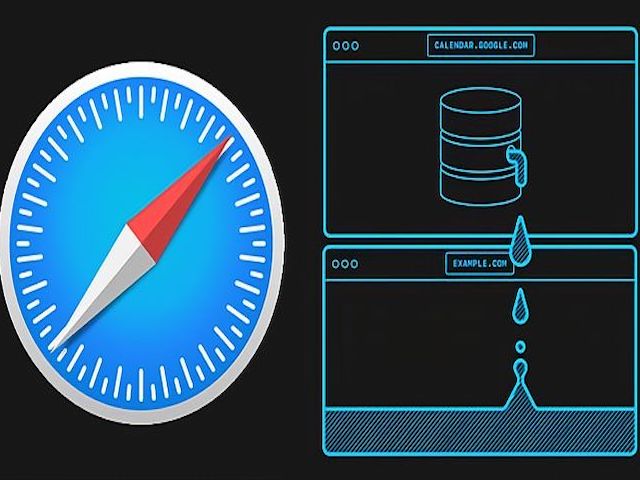 This security hole stems from Apple's implementation of an API that helps store data in the browser called IndexedDB.
.