Wednesday, 05/05/2021 06:00 AM (GMT + 7)
Taking advantage of the program "Super talented kid", crooks have created fake voting sites to steal users' Facebook accounts.
Losing your Facebook account because you voted "Super talented kid"
The form of fraud, impersonating famous brands, TV programs … to steal Facebook accounts is not new, however, there are still quite a lot of people being deceived and become victims of crooks.
Fake TV shows to steal your Facebook account. Photo: TIAN MINH
Initially, the crook will send you a link through Messenger and click to vote for acquaintances, relatives or friends. However, to do this, you need to enter your email or phone number to log in to Facebook, password …
If you do, the crook will immediately gain your Facebook credentials and take control of the account. Then use your account to cheat (borrow money, ask for recharging …) your friends and relatives.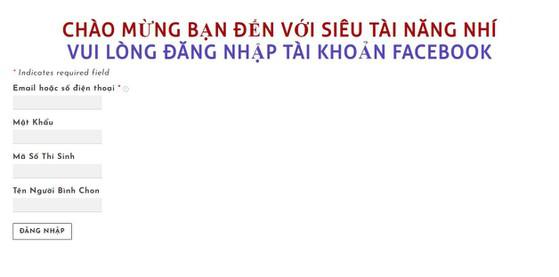 It is not difficult to realize that this is just a fake login page (faulty font, sketchy design …). Photo: TIAN MINH
In general, this form of fraud is not new, but there are still many people fooled by believing in the sender of the link or the image of famous artists.
How to limit losing Facebook account?
– Check the address bar: Take a look at the address bar, which will let you know if you're on a fake website or not. If the website looks like Facebook but the address bar doesn't match, get out of it as quickly as possible.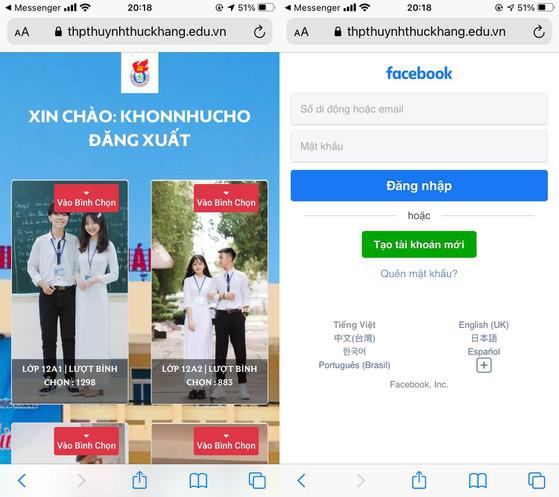 A website is fake Facebook login interface. Photo: TIAN MINH
– Never click on links sent by email or message: Be suspicious of all the links in emails, instant messages, even if it is sent from friends or relatives … If you click on a link and it requires login, this is most likely a sign of fraudulent behavior.
In case of accidentally sending your Facebook password and two-factor authentication code, users should change their password immediately.
First, open your browser, click the arrow icon in the upper right corner and select Settings & Privacy – Settings – Security & Login (security and login). . Next, users just need to click the Edit button next to the Change password, enter a new password and save.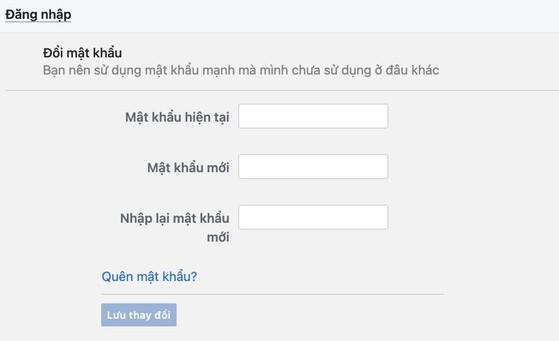 Change your Facebook password when you suspect an account has been compromised. Photo: TIAN MINH
If you're using Facebook on your phone, you just need to do the same in the app's settings.
Source: https: //kynguyenso.plo.vn/ky-nguyen-so/cong-nghe/mat-tai-khoan-facebook-vi-binh-chon-sieu-tai-na …Source: https://kynguyenso.plo.vn/ky-nguyen-so/cong-nghe/mat-tai-khoan-facebook-vi-binh-chon-sieu-tai-nang-nhi-982565.html
.