Sunday, June 20, 2021 19:35 PM (GMT+7)
The COVID-19 pandemic and social distancing orders have made eSports more widely known around the world.
According to the document "Vietnam eSports White Paper 2021" released by VIRESA, the COVID-19 pandemic and social distancing orders in 2020 have made eSports more widely known around the world on development platforms. waves like Twitch, YouTube or Facebook Gaming with huge growth in views over the past year.
eSports boomed during the COVID-19 pandemic.
Specifically, for Twitch – the broadcasting platform that accounts for 91.1% of the world market share, total watch time in 2020 will reach 889 billion minutes, up from 660 billion minutes in 2019. Similarly, 4.4 million people broadcast monthly on Twitch in 2020, compared to 3.64 million in 2019.
The platform has also seen a steady increase in the number of channels as well as the duration of live broadcasts. That number is up 20% in 2019, at its peak when 49,500 channels were streaming together. From 2020 to now, the increase is 69%, with 83,900 channels. A lot of activity across platforms shows that esports fans are very active and engaged with relevant content.
In Vietnam, e-sports is developing strongly, especially in 2020, and has become a popular form of entertainment during the COVID-19 pandemic. 80% of players said they spent more time in contact with eSports content during the social distancing period. In which, 52.5% are people who play eSport games daily with an average playing time of 2 hours 55 minutes.
Time spent on eSport of gamers.
Domestic broadcasting platforms also recorded a sudden growth in eSport content. Typically, views on Facebook Gaming increased by 81.37% during the COVID-19 pandemic, engagement and coverage also increased by 50% and 79.6%, respectively.
Along with that, the sudden increase in the number of viewers and consumption of digital content in the past year is also a bright spot that COVID-19 brings. Specifically, the YouTube Vietnam views of some major tournaments such as AWC 2020 have reached 109 million, twice as high as in 2019.
Under the impact of COVID-19, eSports tournaments are fortunate to still be able to organize online. While not a complete freeze on activities, the e-sports industry is not an entirely online business. Significant disruptions to tournaments and offline events across the globe have taken a toll on the industry at large and businesses large or small.
These challenges require businesses to find solutions soon. Typically, with the European League of Legends championship, thanks to the efforts of Riot Games, the problems were resolved in a short time. As a result, this event has collected positive and impressive numbers. The effective communication and sponsorship of partners like Warner Music Group and Kitkat has reached more than 12 million people on social media, despite the disruption caused by COVID-19.
It can be seen that e-sports is receiving great attention around the world in general and Vietnam in particular. Thanks to the online feature, e-sports can withstand the COVID-19 wave and continue to operate instead of having to freeze like traditional sports. The pandemic has proven that e-sports can completely overcome challenges to rise up, ushering in a revolution in the field of sports and entertainment.
Source: http://danviet.vn/hon-50-game-thu-danh-gan-3-gio-ngay-cho-esport-trong-dai-dich-covid-19-5020212…Source: http://danviet.vn/hon-50-game-thu-danh-gan-3-gio-ngay-cho-esport-trong-dai-dich-covid-19-50202120619362574.htm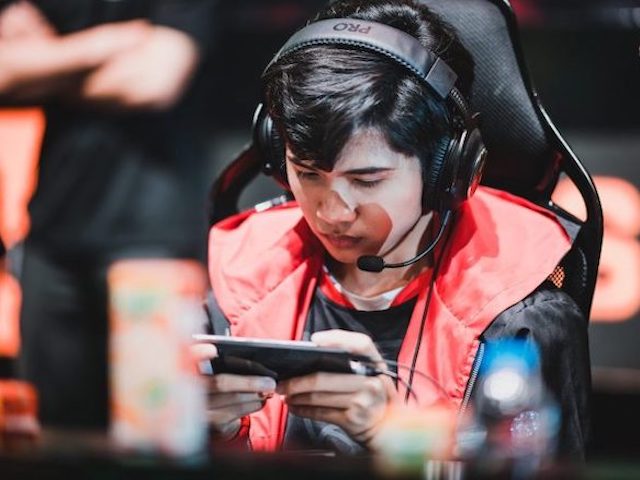 Burning passion has made some people give up a stable job to come to Free Fire, some people hide from their family to…
.