Sunday, 11/28/2021 06:36 AM (GMT+7)
Recently, DuckDuckGo has added an App Tracking Protection feature to help users limit being tracked when using Android phones.
Starting with iOS version 14.5, Apple has added the App Tracking Transparency (ATT) feature, which helps users limit being tracked by third-party apps.
After this feature was launched, up to 96% of users in the US used it because they did not want to be tracked by Facebook. Facebook CEO Mark Zuckerberg expressed displeasure when he learned that Apple allows users to opt out of being tracked. This is also not surprising given that Facebook's advertising revenue in 2020 is about $ 84 billion.
Google doesn't offer the same protections as Apple but restricts marketers from accessing advertising IDs (if a user opts out).
To minimize tracking, install or update the DuckDuckGo app for Android phones here.
When done, open DuckDuckGo Privacy Browser, click on the 3-dot icon in the upper right corner and select Settings.
Go to the settings of the DuckDuckGo app. Photo: MINH HOANG
Next, users just need to scroll down and enable the App Tracking Protection feature. Note, as this feature is currently still in beta, you will have to sign up to join the private waitlist by clicking Join the Private Waitlist.
When this feature is available, users will receive a notification right on the screen. In case there is a trial code, you can choose I Have An Invite Code to experience it immediately.
Essentially, the App Tracking Protection feature will help prevent apps on your phone from sending data to third-party companies. Users can quickly turn this feature on/off via the corresponding icon right at the top of the page.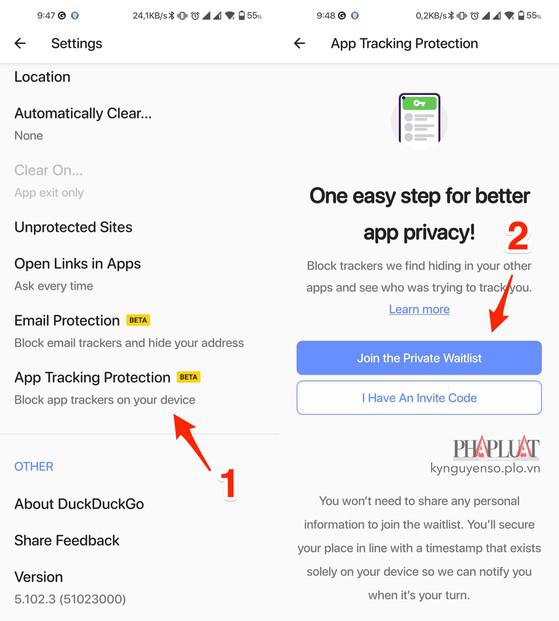 Join the experience before the App Tracking Protection feature. Photo: MINH HOANG
In a blog post, DuckDuckGo revealed that over 96% of popular free apps on Android are embedded with third-party trackers. Most of the data will be sent to the servers of Google (87%) and Facebook (68%).
This allows companies like Google and Facebook to create digital profiles based on the apps you use. Not only that, when tracking companies other than Google and Facebook have access to your online activity, they will know when you go online, what you see… and in the worst case selling to you.
Source: https://kynguyenso.plo.vn/ky-nguyen-so/tuyet-chieu/hon-96-cac-ung-dung-mien-phi-theo-doi-nguoi-d…Source: https://kynguyenso.plo.vn/ky-nguyen-so/tuyet-chieu/hon-96-cac-ung-dung-mien-phi-theo-doi-nguoi-dung-lam-the-nao- de-ngan-chan-1030344.html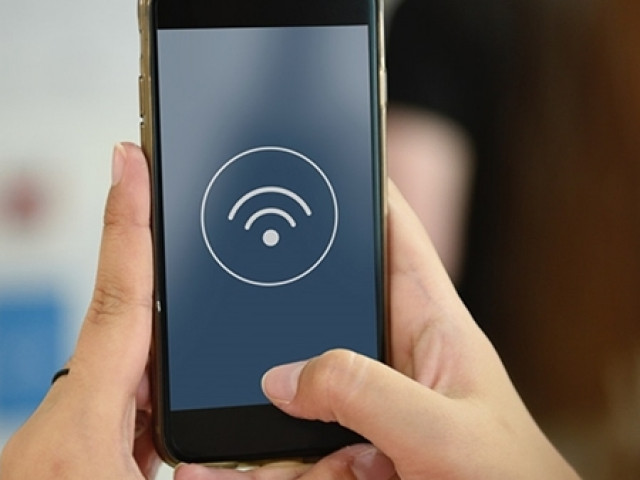 A representative of an Internet service provider in Vietnam (ISP) said that the Asia Pacific Gateway (APG) international undersea fiber optic cable…
.