Tuesday, 11/23/2021 12:36 PM (GMT+7)
Mr. Nguyen Tu Quang also answered the question of why Bkav often encounters the same problem every time a new product is released.
Recently, a series of clips of early evaluation of Bkav's AirB headphones on YouTube channels have been removed. These are all reviews that criticize the quality of AirB headphones as "pathetic" from design to sound. Therefore, many people suspect that Bkav has "dipped" in the removal of these clips.
Not letting consumers "guess the old and guess the young", in the early morning of November 23, Mr. Nguyen Tu Quang – CEO of Bkav made a post on his personal Facebook account to share about this issue.
Inside Bkav's first wireless headset factory.
"Yesterday, I received many questions with the idea: What "force" did Bkav use to interfere with the removal of AirB clips on YouTube", Mr. Quang began the post.
The problem is not that complicated, he said. The incident stemmed from the fact that Bkav's sales department transferred a sample product, which is an unofficial test version, to the sales department of an agent.
According to him, there was a misunderstanding in the agreement between these two departments. The fault belongs to Bkav's sales staff who did not clearly state that this is a test product for internal use only.
"As a result, this test version has reached the reviewers (reviewers – PV). Evaluation based on the test product will not be objective, so no manufacturer wants that to happen." Mr. Quang said.
Specifically, the new test version mainly shapes the product, but cannot have a high degree of perfection. Especially the audio software will only be basic, there is no proper alignment with the mechanical design of the speaker box after completion.
"In order to convey to customers the right quality of products, it is necessary to conduct an evaluation on the official MP (Mass Production) versions. As usual, Bkav will still contact and send MP products to reviewers who have needs. ", explained Mr. Quang.
"As you all know, today, the first MP products have just been released. Just like me, today I officially have AirB MP version on hand.
Because of the unfortunate misunderstanding, Bkav has contacted reviewers to remove the clips, waiting for the official MP version we will send to you," he further explained.
In the post, Mr. Quang also answered people's questions about why Bkav often encounters the same problem every time a new product is released.
According to him, this happens often with manufacturers around the world, but it happens in the US or other countries and with international newspapers or reviewers, so Vietnamese people don't know much about it. "Discord" between Apple and Samsung with reporters and reviewers is not uncommon.
'When I returned to Vietnam, the matter was handled. Products that arrive in Vietnam are almost always MP versions, so there are few problems. Even doing business with agents, usually after a while when their products are released, there will be less problems in Vietnam," said Bkav CEO.
"Conversely, Bkav is the original manufacturer in Vietnam, so the issues of trial products, MP products, and product distribution will take place in Vietnam, even before the product is launched. Therefore, We find it special because of that", he shared about the speciality of Bkav.
Source: http://danviet.vn/ong-nguyen-tu-quang-ly-giai-loat-video-review-che-tai-nghe-airb-bay-mau-khoi-y…Source: http://danviet.vn/ong-nguyen-tu-quang-ly-giai-loat-video-review-che-tai-nghe-airb-bay-mau-khoi-youtube-502021231112373400.htm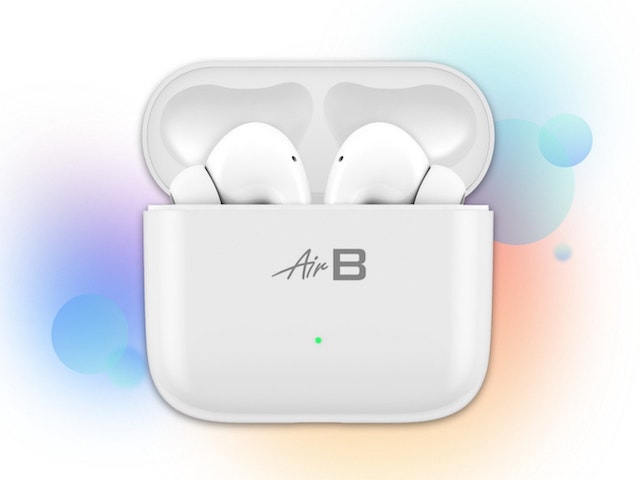 "Nearly 100 components, most of which are as small as toothpicks, are meticulously designed, with absolute precision, creating a…
.