Saturday, 11/27/2021 10:50 AM (GMT+7)
The New York Times reports that NASA is investigating astronaut Anne McClain before the first criminal charge of illegal conduct in space.
Summer Worden accused astronaut McClain of hacking into her bank account while on a six-month mission to the International Space Station (ISS). The two women were previously same-sex married and are in the process of separating, taking custody of Worden's son for the past year. Ms Worden became suspicious after discovering Ms McClain knew details of her spending.
Worden, a former Air Force intelligence officer, asked the bank for the location of devices that had recently used her credentials to access her account. At this point, she discovered a computer network in use registered with the National Aeronautics and Space Administration (NASA).
While Ms. McClain confirmed that she accessed Ms. Worden's account while in space, Ms. McClain's attorney told the New York Times she was only concerned with the couple's financial affairs.
Astronaut Anne McClain. Photo: CBS News
However, Ms. Worden denied this claim and filed a complaint with the Federal Trade Commission. Worden's family filed a complaint with NASA's Office of the Inspector General, accusing McClain of identity theft and unauthorized access to Worden's personal financial records.
Ms. McClain denied the allegations on Twitter. "Clearly these claims are not true. We are going through a painful personal separation and unfortunately in the media," McClain wrote on November 21. She added that she would not comment further until the investigation is over.
Astronaut McClain attracted media attention earlier this year after she was withdrawn from plans to send two female astronauts on the first spacewalk. NASA canceled this historic project citing a lack of spacesuits available to fit them on the ISS and replaced Ms. McClain with a male astronaut.
Last week, Stars and Stripes reported that McClain was one of 12 female astronauts who could be the first woman to walk on the moon by 2024.
Source: https://nld.com.vn/thoi-su-quoc-te/nasa-dieu-tra-vu-pham-toi-dau-tien-trong-khong-gian-202111261…Source: https://nld.com.vn/thoi-su-quoc-te/nasa-dieu-tra-vu-pham-toi-dau-tien-trong-khong-gian-20211126112921656.htm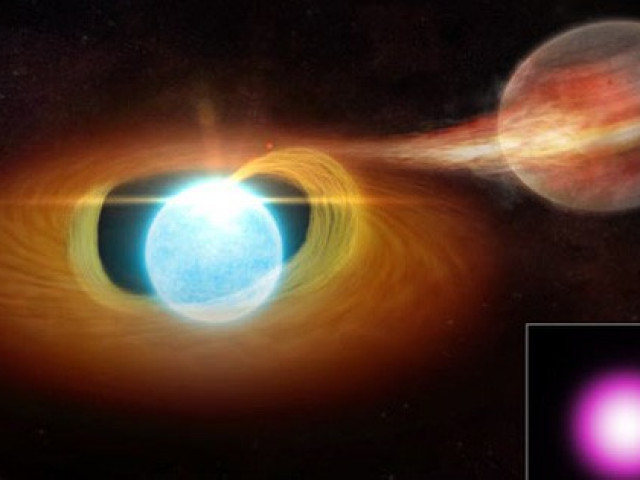 NASA's Chandra X-ray Telescope and ESA's XMM-Newton satellite have investigated anomalous X-ray activity from three white dwarfs…
.