Tuesday, April 6, 2021 17:35 PM (GMT + 7)
COVID-19 epidemic prevention was the main feature of Bluezone when it was born, but so far, many new features have been added.
In order to increase the efficiency of the Bluezone close contact detection application and to make it easier for everyone during use, Bluezone has added many benefits to care for users' health.
Application of Bluezone to help prevent COVID-19 epidemic.
Specific features added by the development team such as: Immunization (reminders, notes on vaccination schedules for children and adults); Health (tracking, alerting health and fitness information); Women's health; Calendar (see the lunar calendar, good and bad days, the zodiac time), …
Users can rate the features they think are most useful or suggest suitable features to include in Bluezone at: https://bluezone.gov.vn/khao-sat
According to the Bluezone development team, at present, epidemics are still progressing complicatedly, so that the fastest epidemic outbreak can be zoned when new cases arise, technology is the best solution. The regular installation and use of Bluezone helps to make localization and stamping out more quickly, avoiding false isolation, large-scale isolation.
Previously, Bluezone added QR code scanning. Bluezone users when they go to a public place will scan the QR code there, to record the presence, increasing the ability to recognize. So when you need to track where F0 went to public places and everyone went there at the same time as F0, just using Bluezone is enough.
"If each resident installs and uses Bluezone, the tracing, zoning, and quarantine will be faster and more accurate. The isolation range is also narrowed, there is no false isolation or isolate the scope. At that time, the society maintained its daily operations, businesses, restaurants and industrial parks were still able to maintain their business activities, still living with the epidemic, "said the Bluezone development team. .
Source: http: //danviet.vn/khong-chi-phong-chong-dich-covid-19-bluezone-lam-duoc-nhieu-hon-the-5020216417 …Source: http://danviet.vn/khong-chi-phong-chong-dich-covid-19-bluezone-lam-duoc-nhieu-hon-the-5020216417361162.htm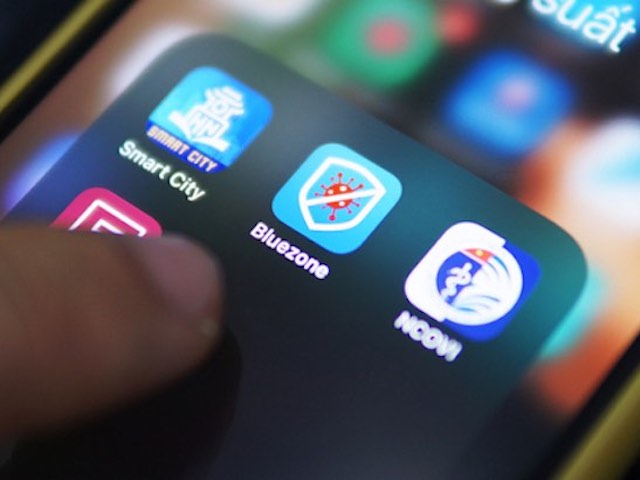 If each citizen has Bluezone installed and turned on, the health agency will zoning out the exact translation, only quarantining those …
.