Saturday, February 27, 2021, 15:00 PM (GMT + 7)
The 125W fast charger can fully charge a 4,000mAh battery in just 20 minutes.
Oppo has just introduced its latest achievements in fast charging technology at MWC Shanghai 2021 (MWCS) event. The event took place at the Oppo exhibition area, along with the introduction of the latest innovations in charging equipment, 5G connectivity and exclusive smart technologies.
Oppo's display area.
Many advanced charging devices were introduced in the showroom of Oppo, including a 125W fast charger that can fully charge a 4,000mAh battery in just 20 minutes. There is also the AirVOOC 65W wireless fast charging product that can charge the same battery in just 30 minutes, along with products from a number of partners that have been licensed to use Oppo proprietary technology.
In particular, visitors experienced the speed and convenience of Oppo's new wireless charging technology (Oppo's Wireless Air Charging technology), with a charging capacity of up to 7.5W. This latest innovation uses magnetic resonance to eliminate the inconveniences of other wireless charging technologies, can work even when the device is within 10cm away from the charging mat.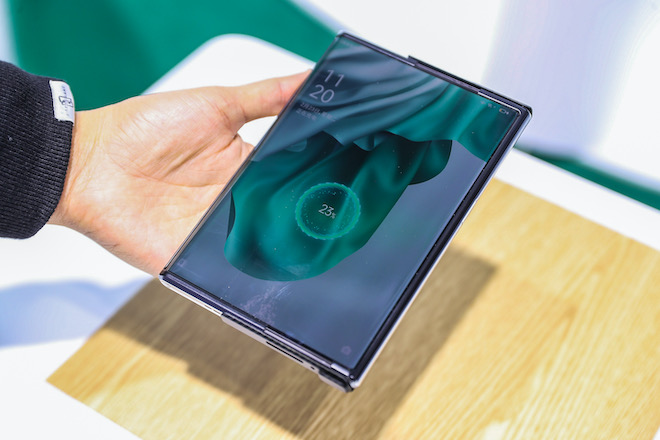 Wireless charging technology up to 10cm away.
Actual video experiences Oppo's remote charging technology up to 10cm.
Meanwhile, future smart home technology shows how Oppo's IoT products can make homes smarter and more connected. With a single 5G CPE device – Oppo CPE 5G Omni with Qualcomm Snapdragon X55 5G Modem-RF System integrated in the center of the house, capable of converting 5G signals into Wi-Fi connections stable high speed through two proprietary antenna systems.
The O-Reserve 5G antenna system uses the Sub-6GHz 5G spectrum, automatically selecting four out of eight antennas at a time to receive the best possible signal. At the same time, O-Motion 360 technology can automatically rotate the entire antenna system, ensuring the CPE is always in the optimal position to receive 5G millimeter wave signals. Oppo, Qualcomm Technologies, Inc. and Ericsson recently successfully performed 5G millimeter wave tests with its Omni device, achieving download speeds of 4.06Gbps.
In addition, the Find X 2021, Reno5 series, … models are also on display in the smartphone exhibition area, including the latest version Reno5 Pro + 5G Artist Limited Edition. Designed in collaboration with graphic artist Joshua Vides, the Reno5 Pro + 5G Artist Limited Edition looks stunning with a silver-to-blue back color shift with a single touch, thanks to glass technology. unique electrophoresis.
Source: http: //danviet.vn/oppo-gay-soc-voi-sac-nhanh-125w-va-trinh-dien-cong-nghe-sac-tu-xa-10cm-5020212 …Source: http://danviet.vn/oppo-gay-soc-voi-sac-nhanh-125w-va-trinh-dien-cong-nghe-sac-tu-xa-10cm-50202127214586327.htm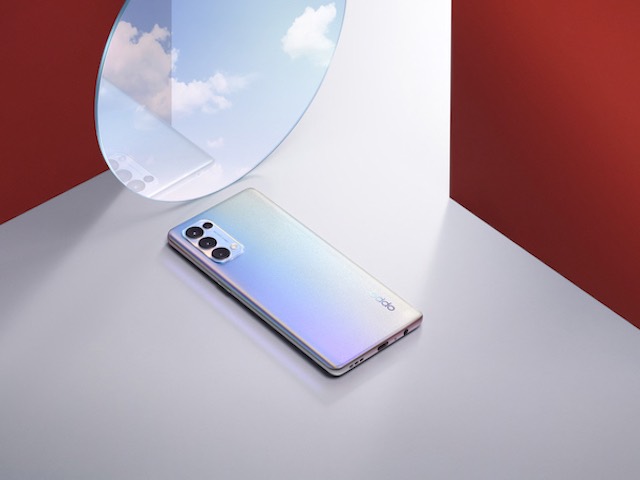 The release of Reno5 5G will be a new milestone in the effort to bring the 5G experience closer to the majority of users.
.