Wednesday, 11/18/2020 15:10 PM (GMT + 7)
Oppo has just "teased" new ideas for its technology products.
In particular, AR Glass 2021 is a breakthrough in exploring the digital world of Oppo. Adopting a completely new detachable design, the AR Glass 2021 is compact and ultra-light (almost 75% lighter than its predecessor). The product is integrated with the core technology of Birdbath optical solution, advertised by Oppo as bringing the vivid experience that we often only see in sci-fi movies.
The virtual reality glasses will be capable of super-sensitive three-dimensional positioning.
AR Glass 2021 has diverse sensors, including a stereo fisheye camera, a ToF sensor and an RGB camera. They not only support interaction via smartphones or gesture-based, but also three-dimensional positioning in milliseconds.
In addition, Oppo has introduced the CybeReal AR application equipped with real-time, spatial computing technology that allows positioning and recognition of scenes with high accuracy. At the same time, this application is supported by 3 core technologies: Reproduce the world accurately by cm, position with high accuracy in real time and cloud Oppo Cloud.

Oppo will bring the CybeReal AR app to recreate the world centimeters.
On this occasion, the idea of ​​a rollable phone Oppo X 2021 was also introduced.
Source: http: //danviet.vn/oppo-nha-hang-kinh-thuc-te-ao-se-khien-khoa-hoc-khong-con-vien-tuong-502020181 …Source: http://danviet.vn/oppo-nha-hang-kinh-thuc-te-ao-se-khien-khoa-hoc-khong-con-vien-tuong-50202018111582393.htm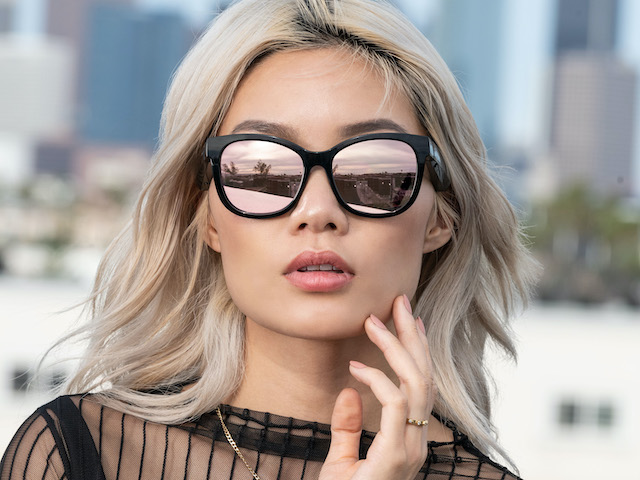 This is an innovative product that combines the eye protection of sunglasses and the music function in one …
.