The number of game installs increased by 32% despite the "boom" under the impact of the COVID-19 pandemic.

The three most prominent application segments in the past year were fintech (technological finance), e-commerce, and gaming (games). All three of these segments have had months when in-app revenue (users pay during the use of the application such as purchasing game items, photo beautifying filters, …) reached record levels. Those are the figures shown in the "Mobile App Trends" report of the global mobile marketing analytics platform Adjust.
User time spent on crypto apps increases sharply in 2021.
According to Adjust, when the iOS 14.5 operating system and the AppTrackingTransparency (ATT) framework were released by Apple in April 2021, many businesses/individuals operating in the field of mobile marketing had to rethink how they handle privacy. data and information collection.
Adjust pulled data from the top 2,000 apps on its platform, and all apps tracked and measured by Adjust. They analyze long-term trends in installs, sessions, time spent in-app, retention, and reallocation rates. (reattribution rate),… The information contained in the report helps developers and advertisers better understand users and the state of the mobile application industry.
Simon "Bobby" Dussart, CEO of Adjust, said: "Despite many challenges over the past year, the mobile app ecosystem has continued to grow strongly. It shows that this is a highly adaptable field. To be able to reach the right users, improve retention, and identify, attribution, and measure both new and existing users, advertisers need to focus on harnessing the power of data within the process of formulating an advertising strategy".
Other findings of the report include:
– Fintech app installs and sessions increased by 34% and 53% respectively.
– Stock trading apps and crypto apps account for 7% and 2% of total fintech app installs, respectively, but accounted for 17% and 6% of total sessions. The crypto app has the longest average session length – more than 15 minutes.
– By region, North America ranks first in terms of installs in 2021 (up 69 percent year-on-year), followed by Latin America (62 percent), Asia-Pacific (29%); Europe, Middle East and Africa (16%).
– In-app revenue of fintech applications increased steadily from January 2020 to December 2021, of which March 2021 recorded the highest revenue.
– E-commerce enters a period of tremendous growth, with installs increasing by 12% in 2021 compared to the same period last year. Of these, November is the month with the best metrics – installs are up to 20% higher than the annual average.
– The two e-commerce markets with the most notable results are Europe, Middle East and Africa (18%), and Latin America (14%).
– In-app revenue of e-commerce peaked in May 2021, up 46% over the same period last year.
Details of the most popular games.
– Global game installs increased by 32% in 2021, showing that the game is still growing steadily even after the explosive surge under the impact of the pandemic. Installs in the second half of 2021 were 12% higher than the first half of the year.
– Installs increased steadily in many regions in 2021. Latin America and Europe, Middle East & Africa (EMEA) recorded the strongest increase, followed by Asia-Pacific (APAC) ) and North America.
– Session duration metrics, sessions per user per day, and time spent on apps all increase in 2021.
Thereby, Adjust forecasts that despite many challenges, 2022 is still a year of many opportunities because of the fact that users are in high demand for applications. Not only providing entertainment, work management solutions and features to serve daily needs, the application also helps users solve real problems and meet many other needs of the market. .
Source: http://danviet.vn/bao-cao-tiet-lo-nguoi-dung-internet-rat-cuong-game-va-tien-dien-tu-50202222511…Source: http://danviet.vn/bao-cao-tiet-lo-nguoi-dung-internet-rat-cuong-game-va-tien-dien-tu-502022225115922174.htm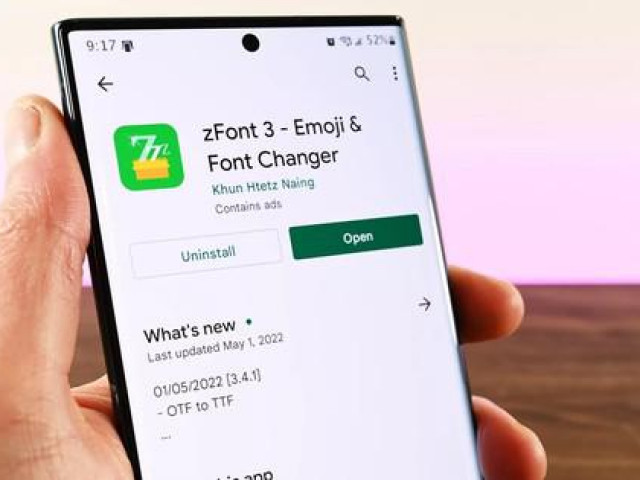 According to CNET, Google is preparing to remove nearly 900,000 apps that are abandoned or not updated by developers.
According to Ngoc Pham (Vietnamese people)
.